Old official motorbike plate of the 41st Giro d'Italia 🇮🇹 Ercole Baldini winner in 1958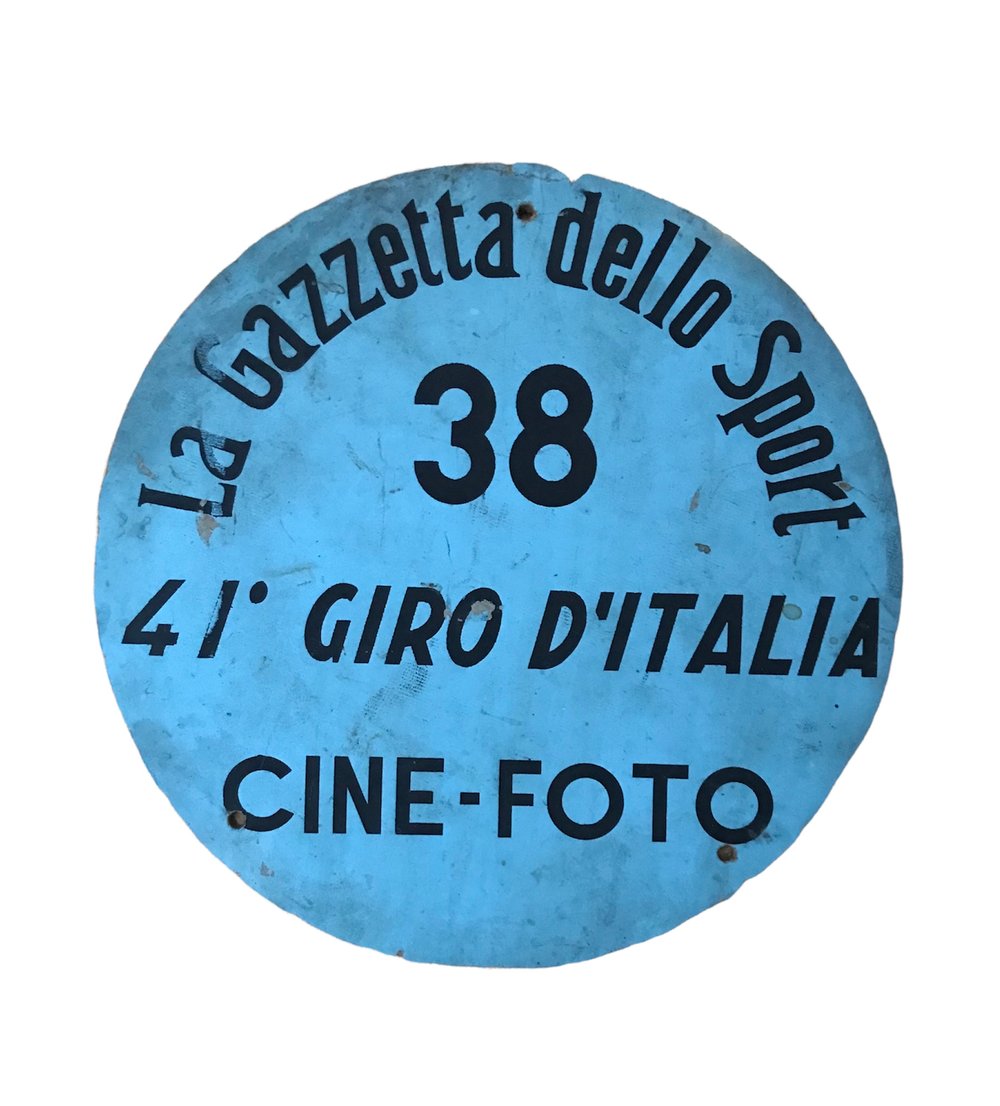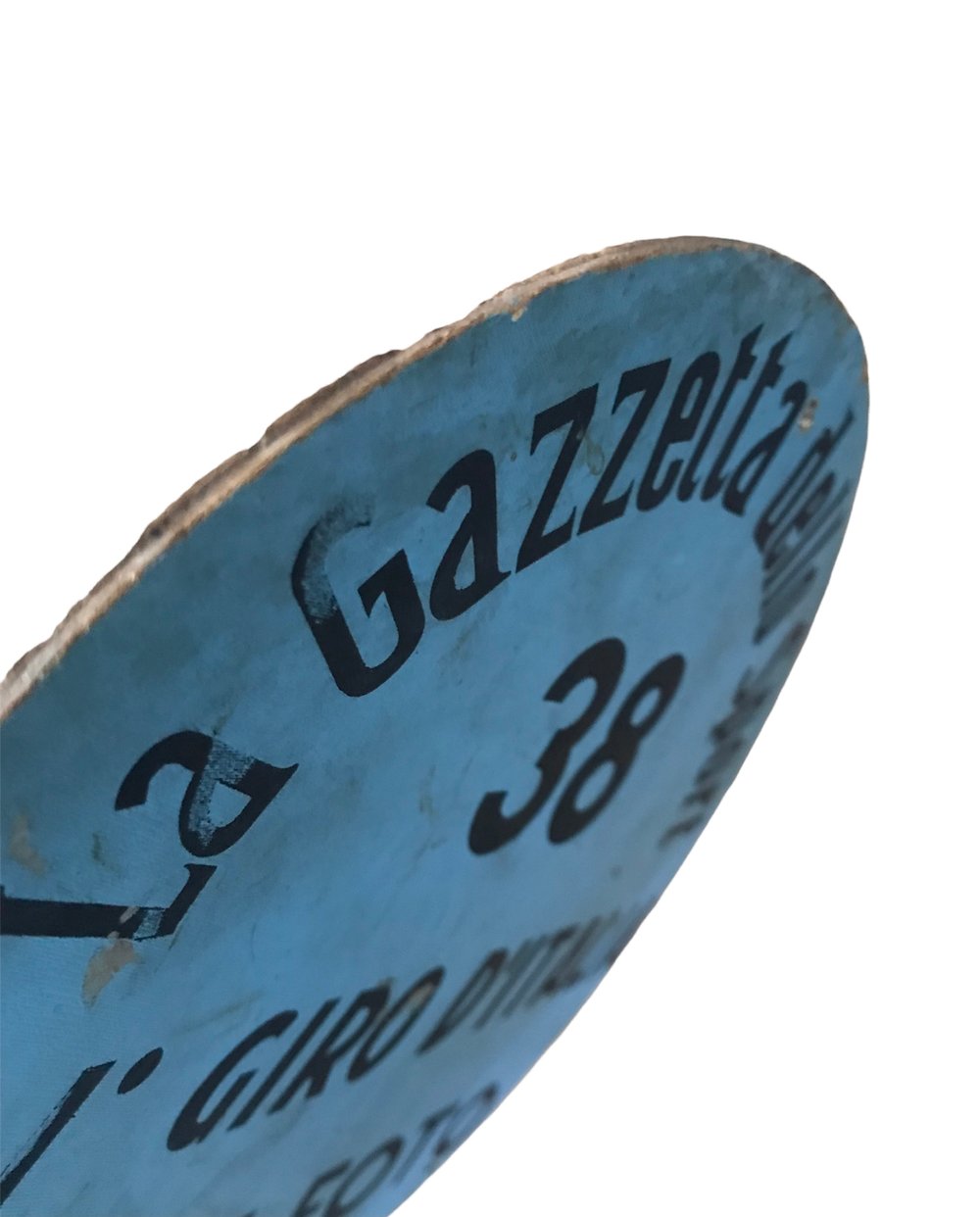 Description:
It was in 1958 that Baldini truly accomplished himself as one of the best riders in the peloton, after claiming the Giro d'Italia, vanquishing both Brankart and Gaul in the mountain stages which heavily favored his rivals, while winning titles in both the Italian National Championships and the World Championships.
Additional information:
However, winning the Giro is just one of Baldini's many hallmarks, in his impressive list palmares.
Amongst some of his most notable achievements, were winning a Gold Medal in 1956 Summer Olympics in Melbourne in the Individual Road Race, the 1957 Giro di Romagna, the 1959 Giro dell'Emilia, the 1957 Giro del Lazio, the 1958 Trofeo Matteotti, the 1960 Grand Prix des Nations (time trial) and the 1963 Coppa Placci, along with several stage victories in both the Giro d'Italia and Tour de France.
To many however, his most glorious victories, were claiming the coveted Hour Record title at Milan's famous Velodromo Vigorelli in 1956, stripping Jacques Anquetil of the previous record, along with winning the 1958 World Championship Road Race.