Tony Doyle 🏴󠁧󠁢󠁥󠁮󠁧󠁿 1987 Bassano Del Grappa Six-Day leader's jersey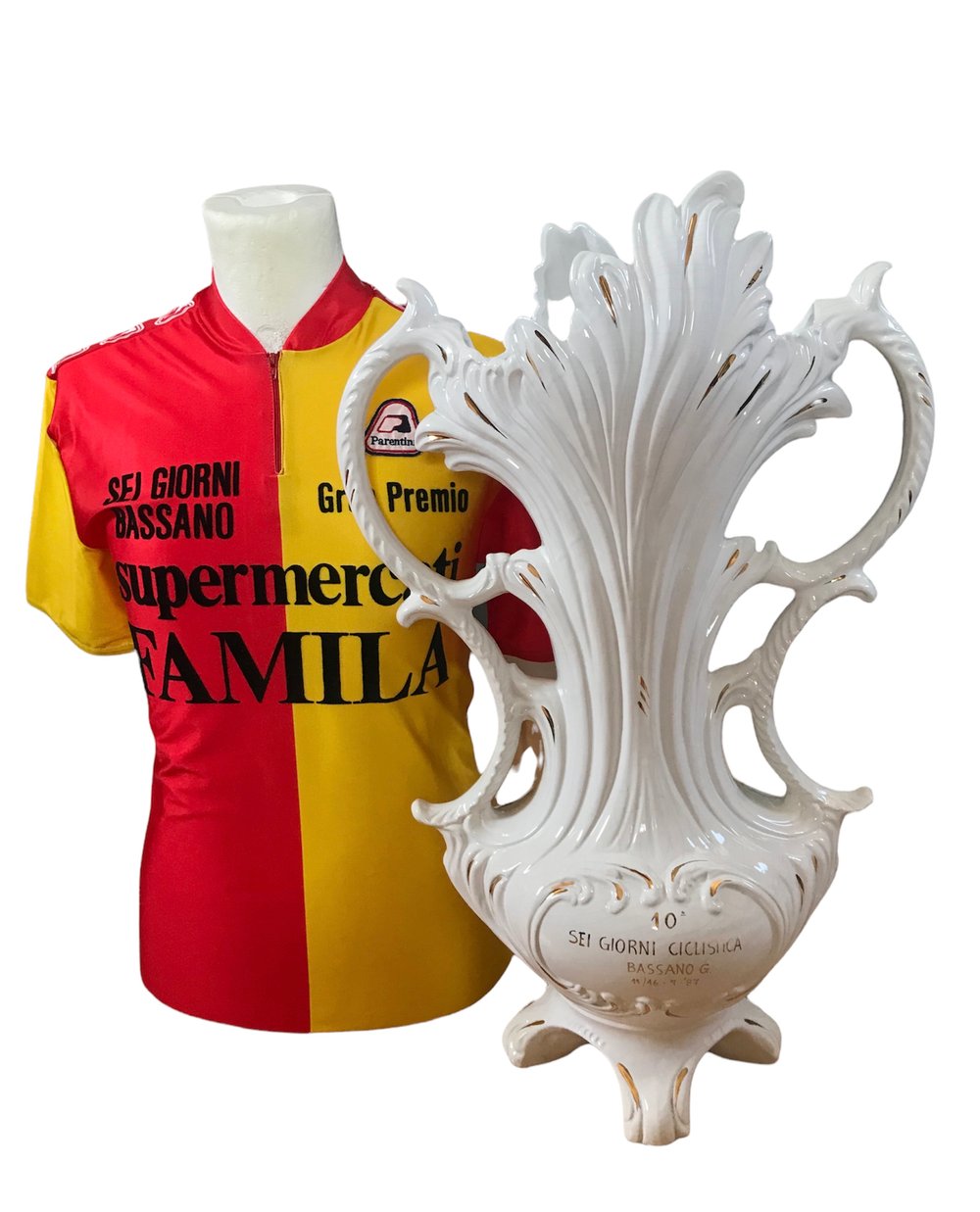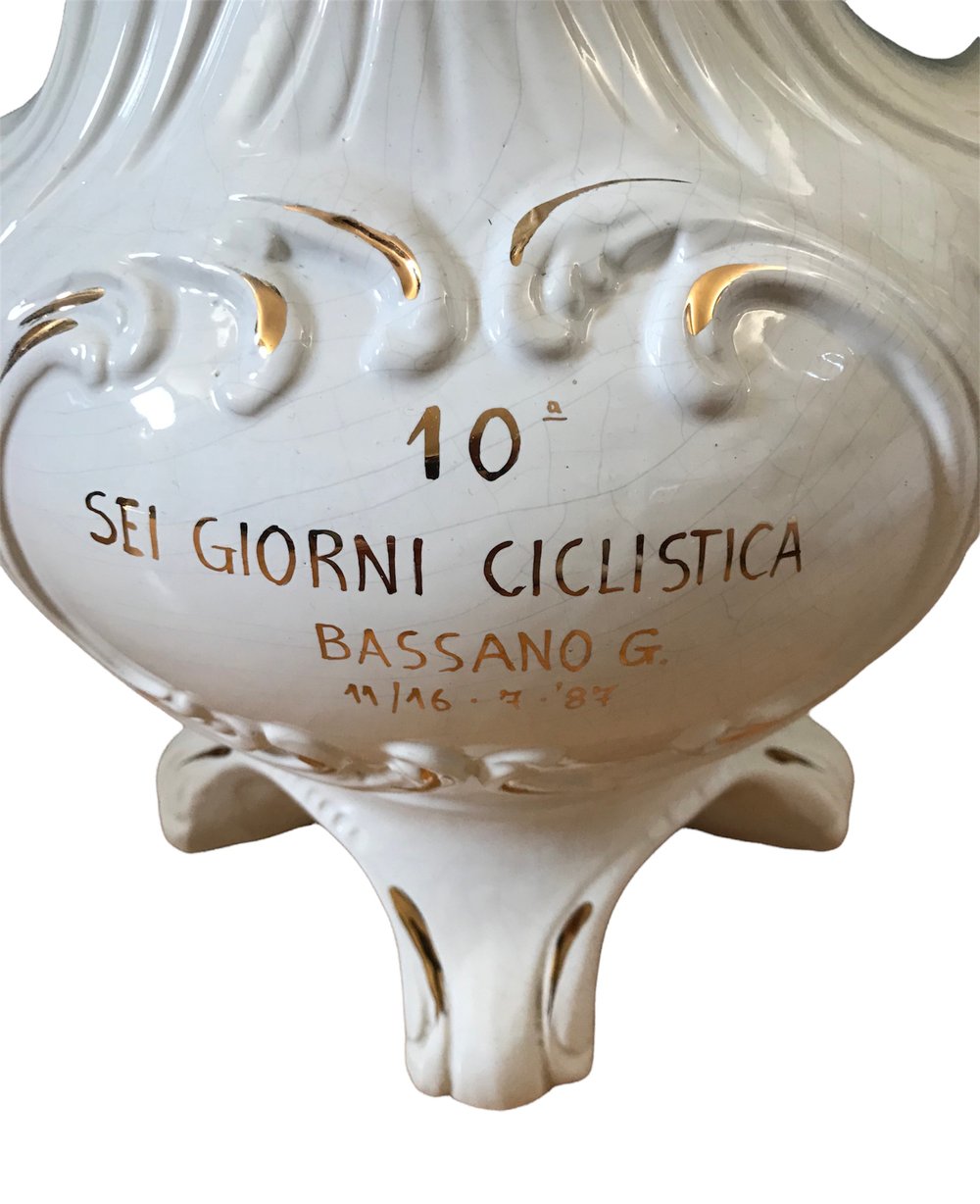 Description:
Leader's jersey worn by winners Tony Doyle, Moreno Argentin and Roman Hermann with their stunning trophy held from July 11th to 16th 1987 in Bassano Grappa (Italy).
The Six Days of Bassano del Grappa (Veneto) was a six-day track cycling race held annually in Italy. 8 editions from 1986 to 1998 - no race 1991-1995.
Britain's greatest ever Six Day rider – Tony Doyle (born 19 May 1958 in Ashford, Middlesex, England) was a former professional cyclist. He won 23 Six Days off 139 starts, finishing 128 of those races; Nicknamed "The Motorbike" because of his huge engine, Tony Doyle was world pursuit champion in 1980 and 1986. He was a professional between 1980 and 1994, riding for British teams.
Color: Nice bright color combination to distinguish this leader's jersey.
Condition: in perfect condition
• Manufactured from a shiny up-to-date fabric that looks like silk, a 100% nylon with flocked lettering.
• Short length zip at the collar 9,5cm
• Short sleeves jersey
• Made in Italy by Parentini
Size: Medium/Large
Armpit to armpit: 45cm
Length: 74cm