2003 Version / Original vinyl and sleeve of Kraftwerk's 1983 hit Tour de France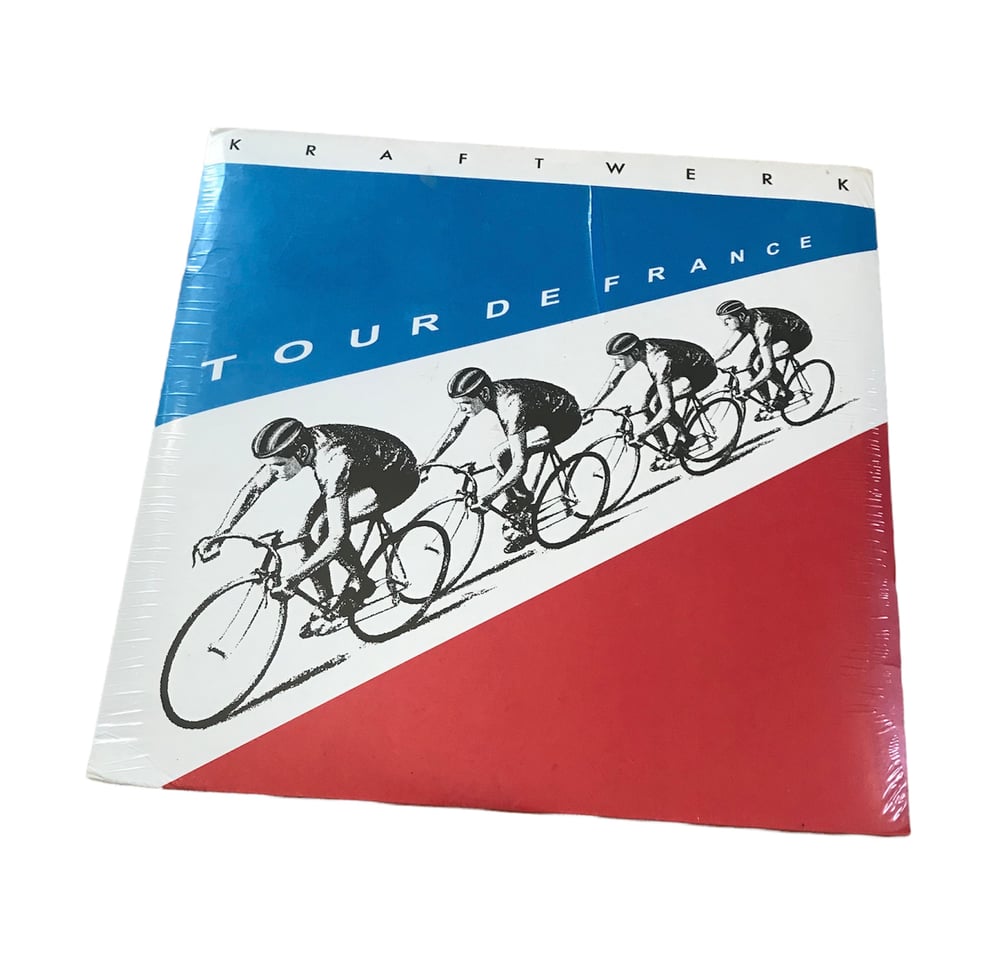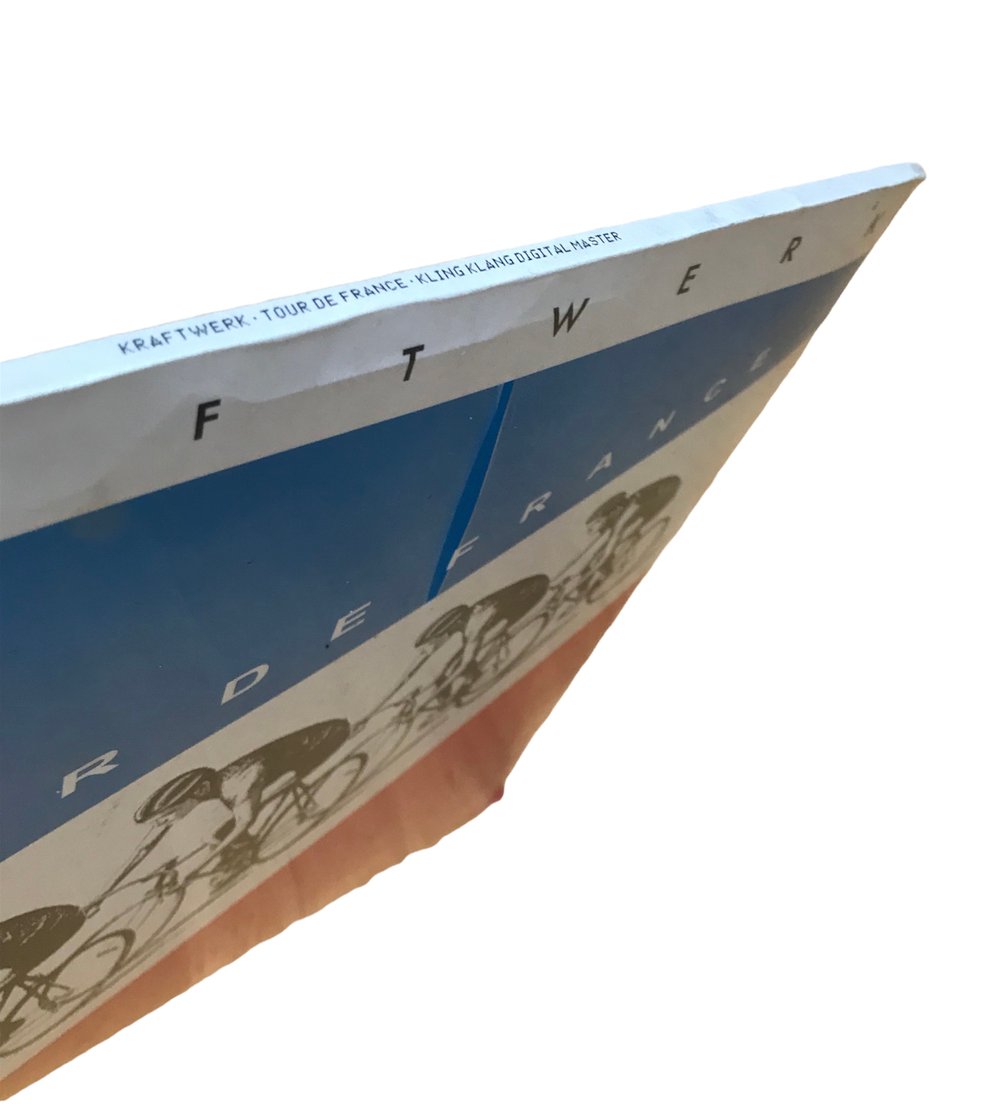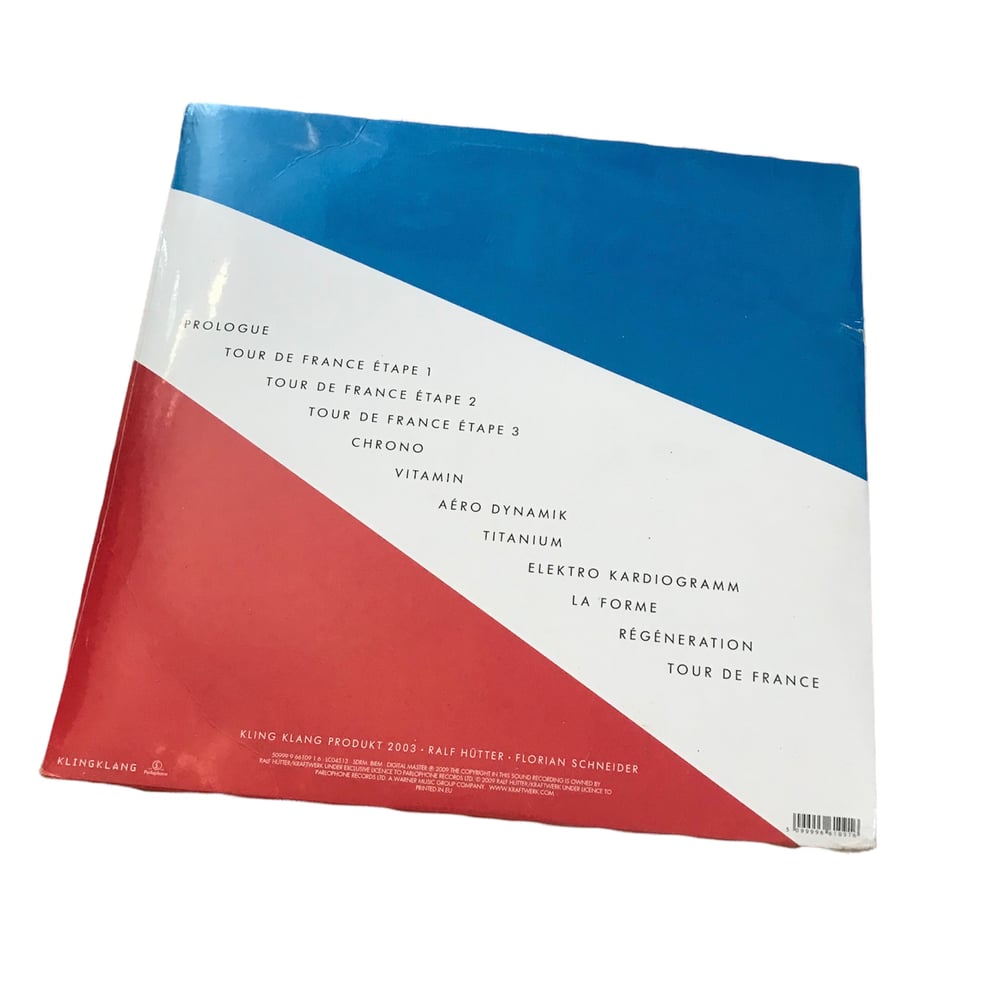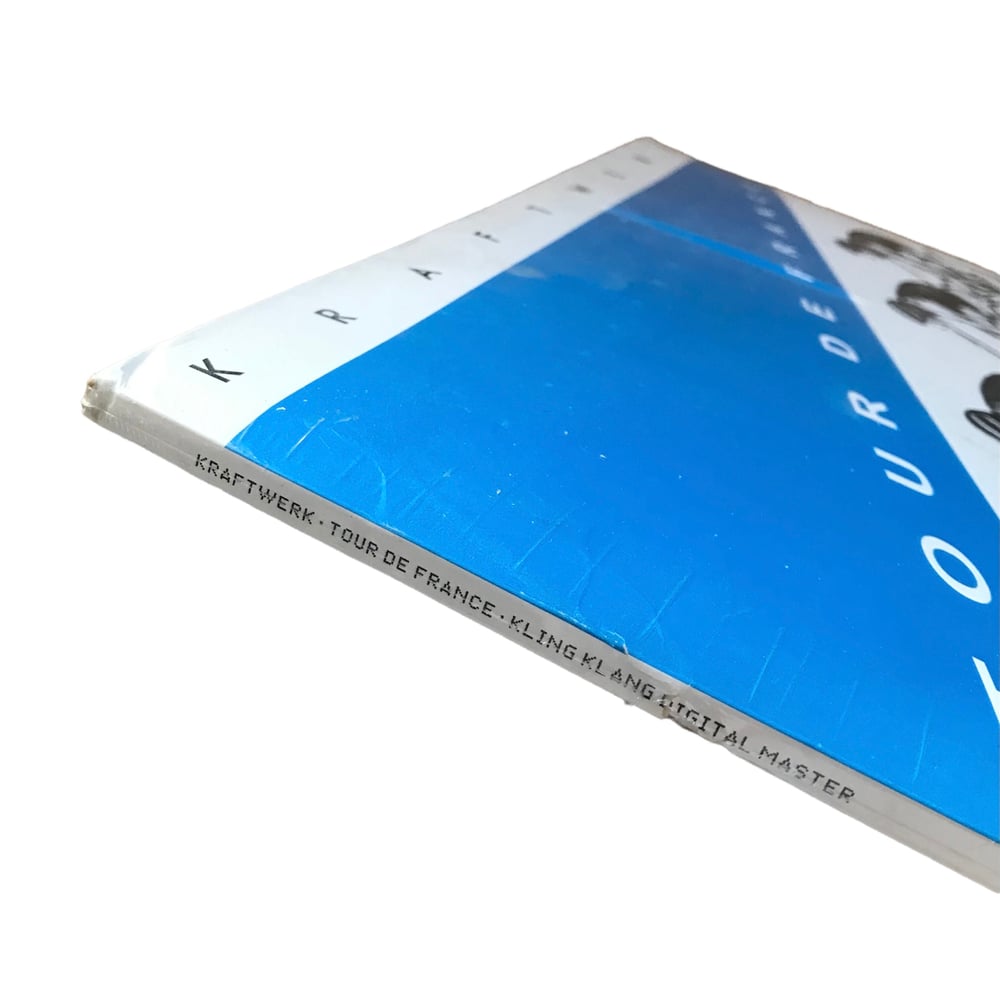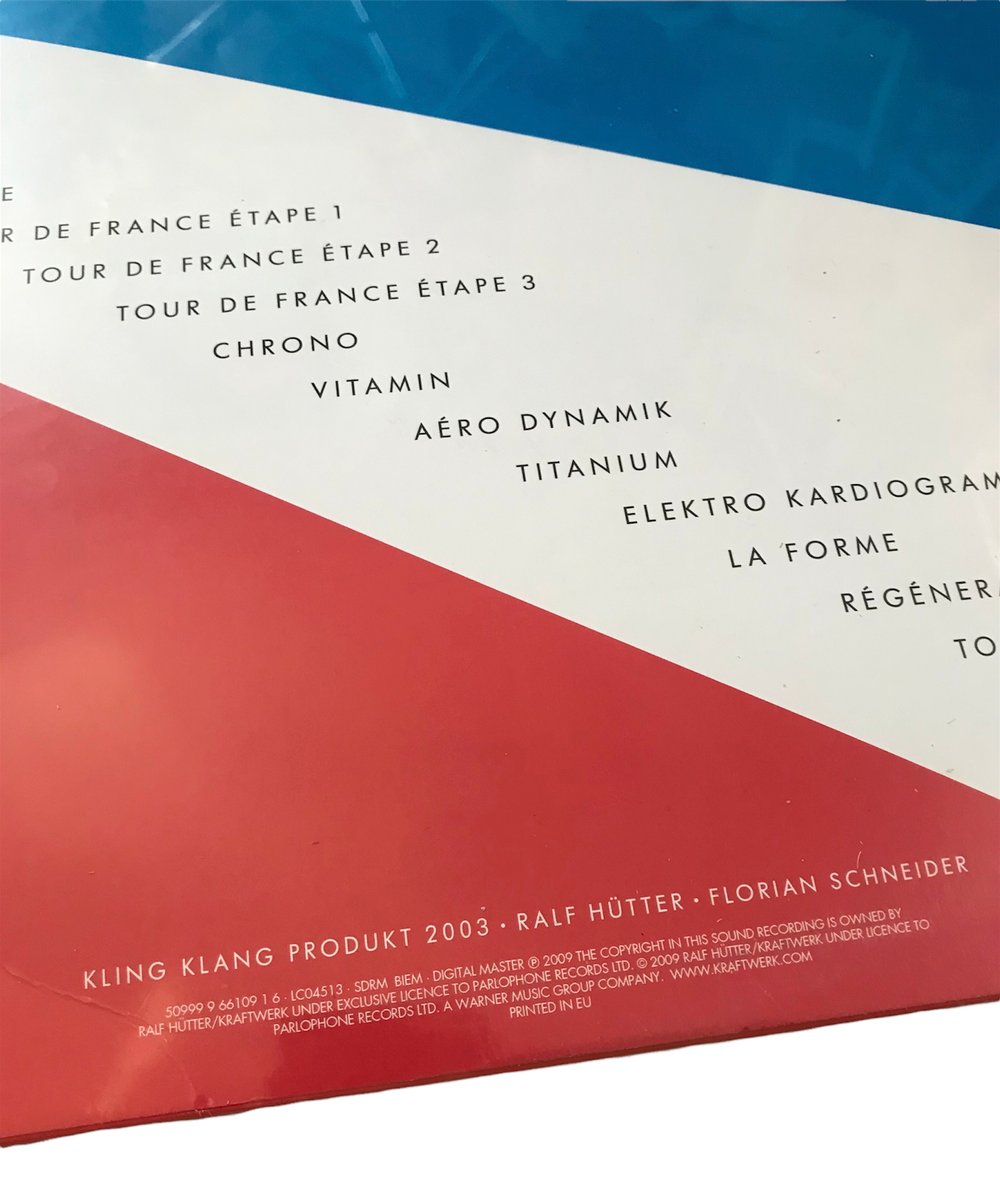 Description:
"Tour de France" is a song by German electronic band Kraftwerk. It was first issued in early August 1983, peaking at number 22 in the United Kingdom singles chart since 6 August.
2003 version:
A completely new recording was made for the 2003 album Tour de France Soundtracks, based on the original 1983 arrangement. The album was remastered and re-released in 2009.
Condition: New Old Stock in blister pack
Size: Approximately 31 x 31cm (12 x 12inches)
Year: 2003
The song is a joie de vivre celebration of cycling, marking the group's increasing interest in the sport. Of the current line-up, Hütter and Fritz Hilpert have been known to take part in cycling events.
The sleeve design depicted the band on road bikes in a paceline, superimposed across an angled representation of the French national flag. The design was adapted from an image that had appeared on a 1953 Hungarian postage stamp, one of a sport-themed set commemorating the opening the Népstadion (People's Stadium) in Budapest.
It is notable for the use of sampled voices and mechanical sounds associated with cycling that were used to supplement a simple electro-percussion pattern – an approach Kraftwerk had used on earlier tracks such as "Metal on Metal" (from Trans-Europe Express) and "Numbers" (from Computer World). The music is credited to Ralf Hütter, Florian Schneider and Karl Bartos; the lyrics are credited to Hütter and Maxime Schmitt, a French label associate of the band. The melody appears to quote a fragment of the opening section of Paul Hindemith's "Sonata for Flute and Piano" ("Heiter Bewegt").