Mid/End 80's vintage Sidi road cycling winter overshoes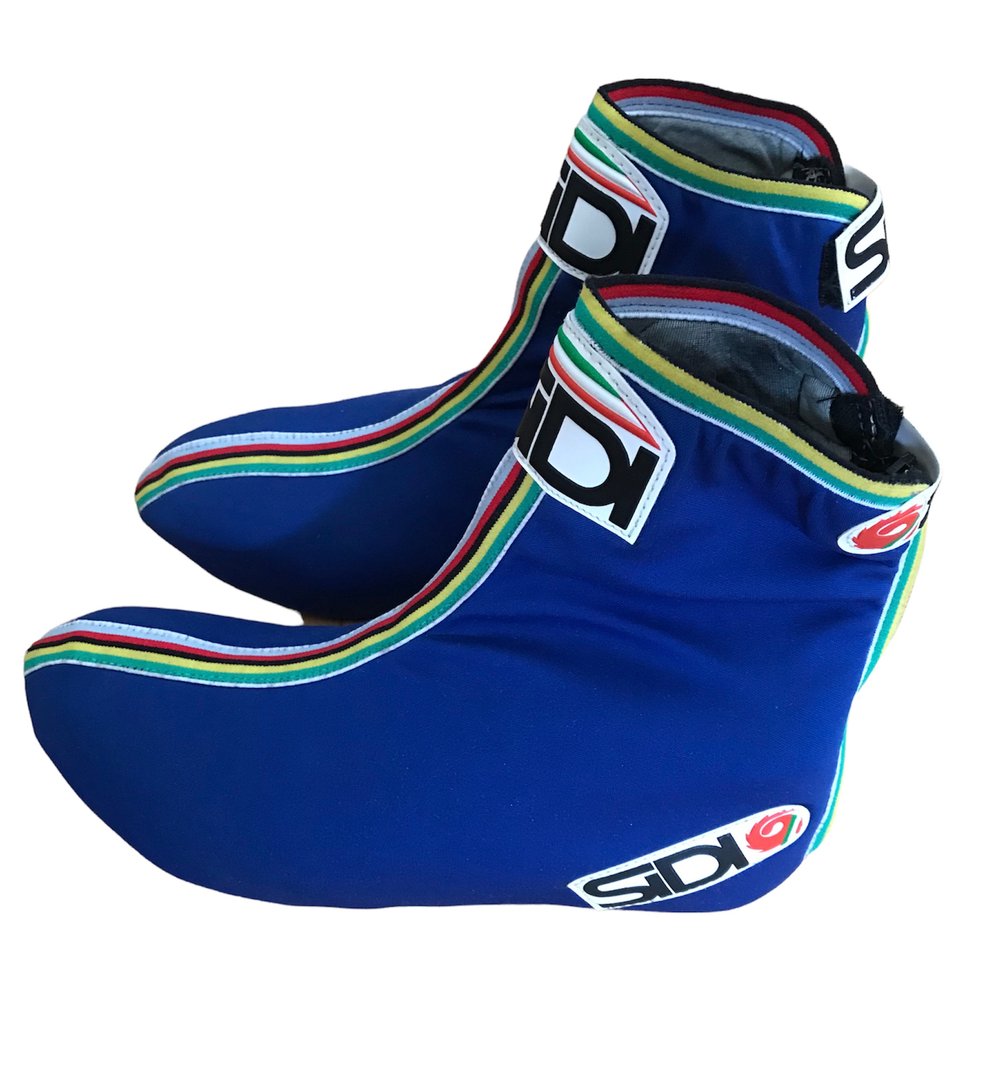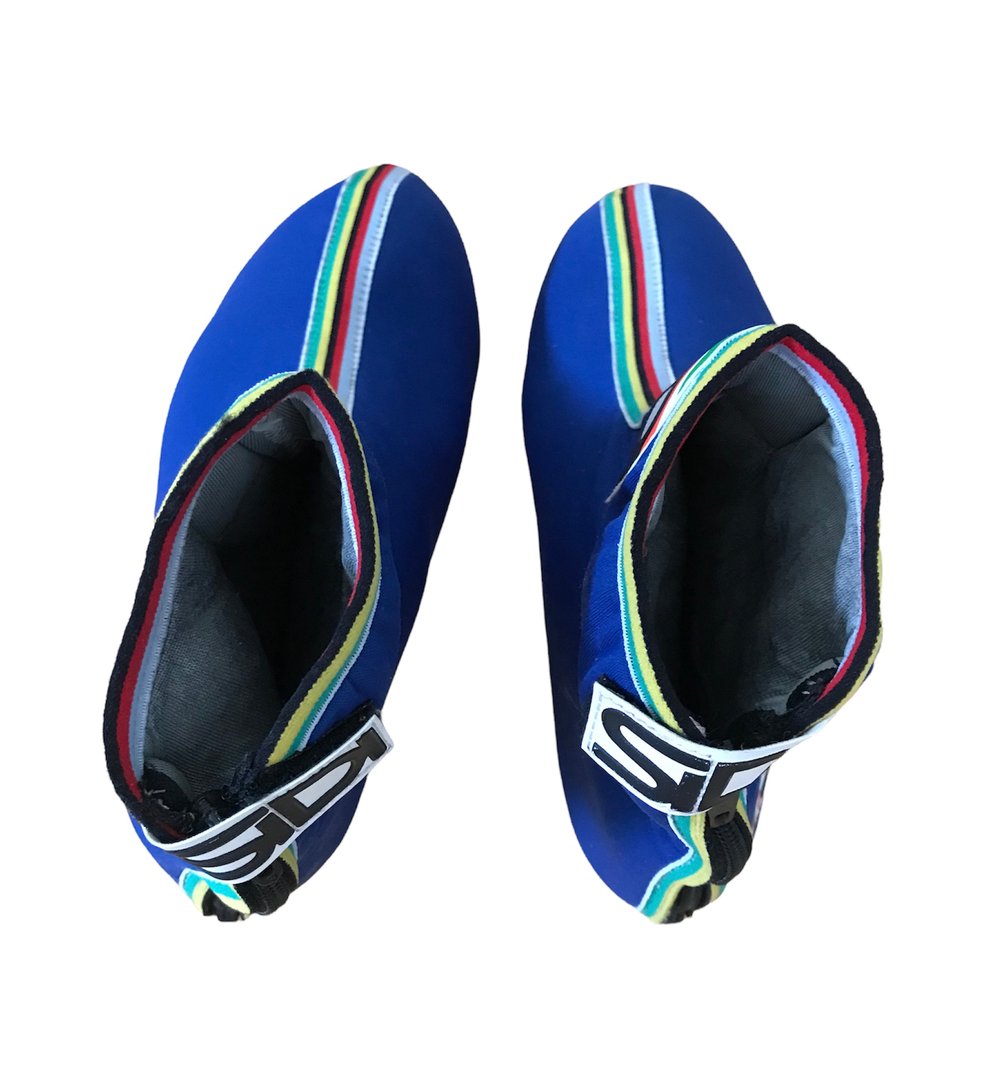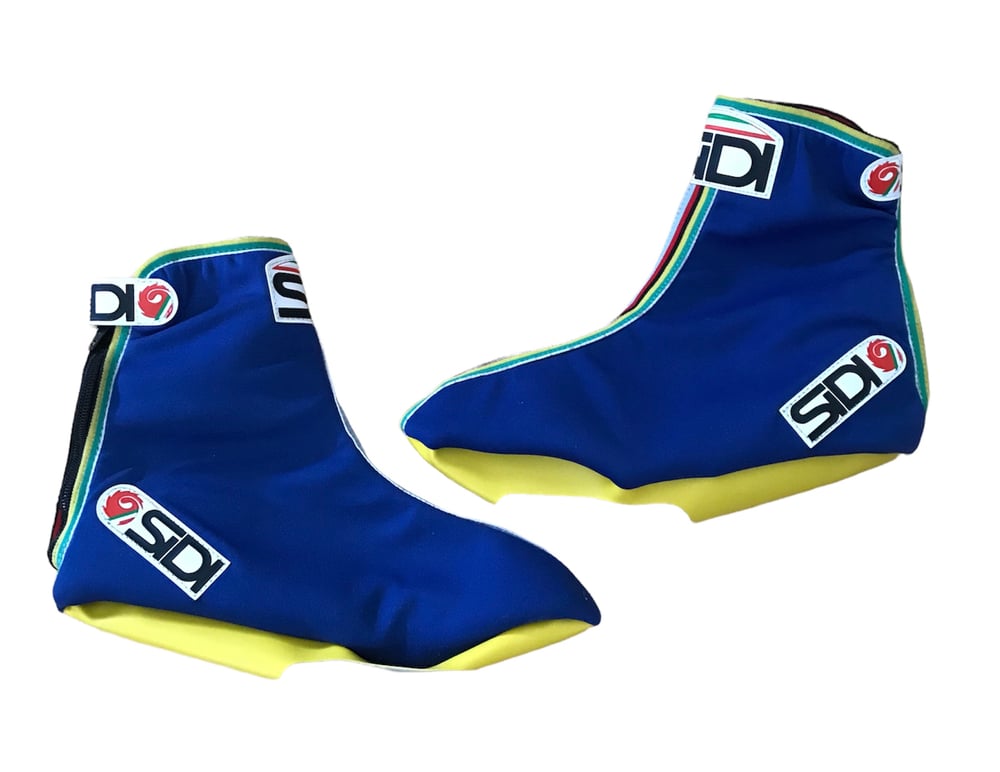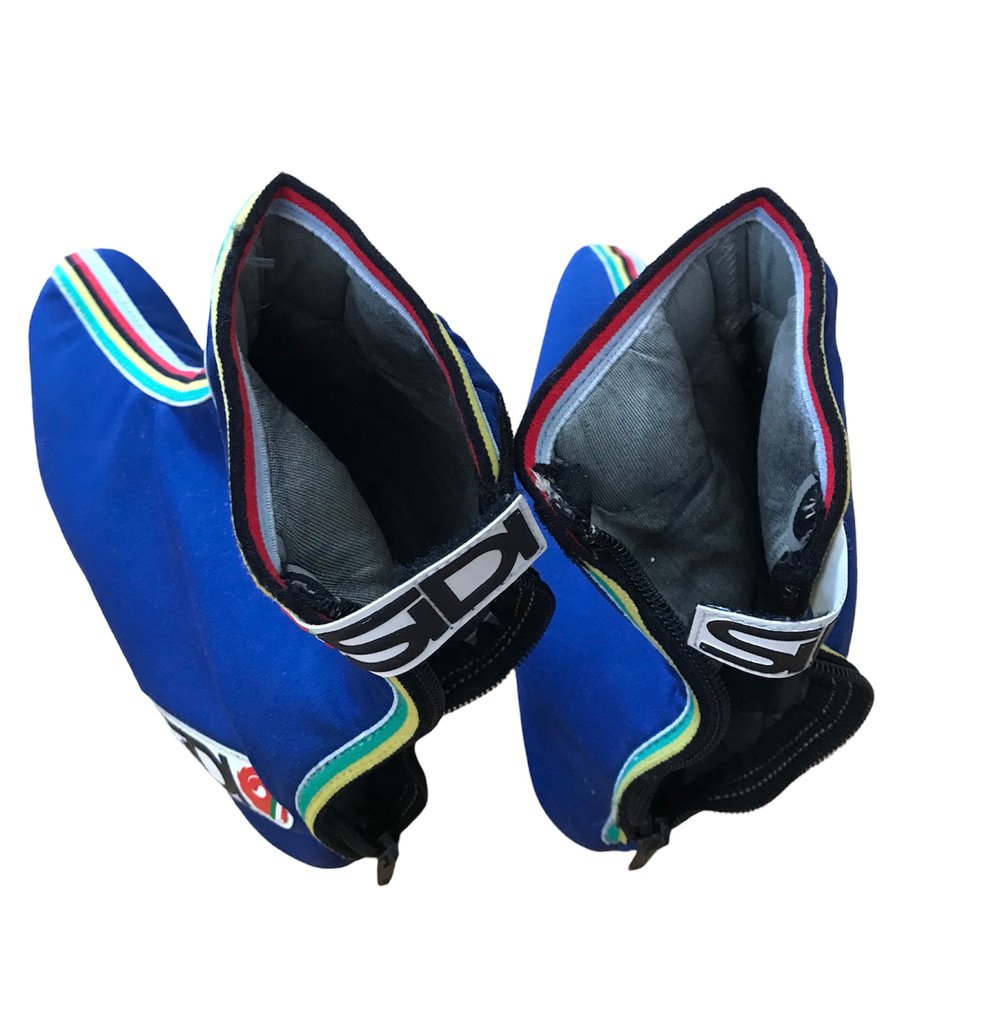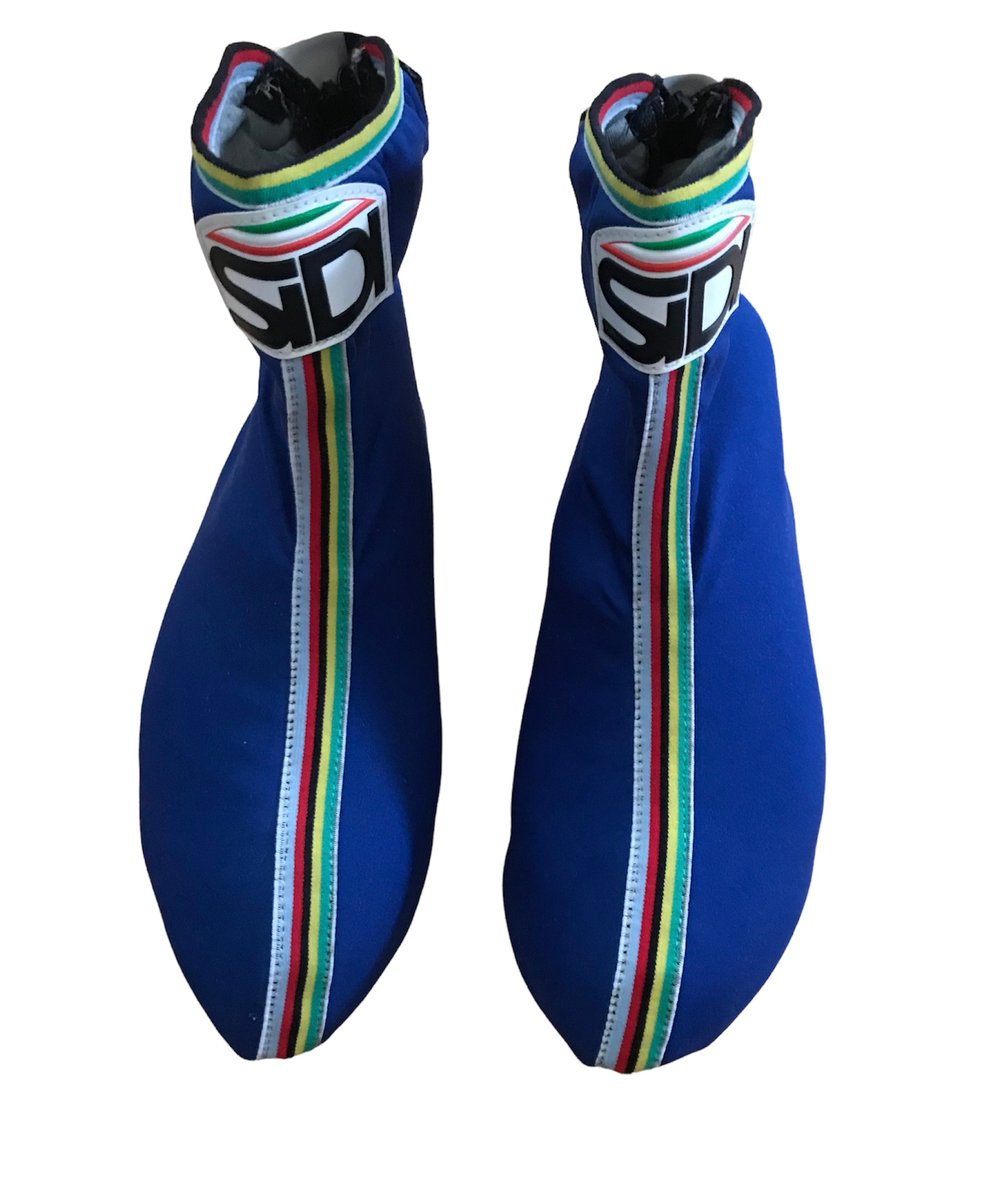 Description:
Great design with these blue color road cycling cover shoes denoting the world champion stripes.
Size: 42/43
Condition: perfect logos and no fading or discoloration. The zipper and the Velcro strap work perfectly.
Designed and made in Italy by Sidi cycling shoes in the 1980s and the 1990s.
Company history:
It was 1960 when an old barn was transformed to create the first SIDI artisan workshop that produced hiking boots and sports shoes.
Sidi has been manufacturing handmade cycling shoes in Italy for over 60 years and has been one of the most influential pioneers in the industry, responsible for many of the innovations seen in most cycling shoes today. Sidi was founded by Dino Signori, who still works every day in the company's factory in Montebelluna, Italy, (widely considered to be the footwear capital of the world) producing many of the new prototypes himself. This is the man cyclists have to thank for the first adjustable cleat position system, nylon soles, adjustable straps, ratcheting buckles—the list goes on.
SIDI are arguably the most iconic name in cycling shoes and the undoubted market leader. The Italian company started making cycling (and motorbike) boots in the 1970's. They have been worn by some of the best road and mountain bike riders in the world ever since.
Their list of victories includes practically every major race in the world. From the Tour de France to Olympics and multiple world titles.
They have been constant innovators in cycling shoe technology with many firsts. Sidi have consistently produced some of the best performing as well as best looking shoes available.
In case you were wondering the name comes from the founders initials DIno SIgnori. The logo represents strength and movement. Handy cycling quiz fodder!