1982 🇫🇷 Renault Elf Cycles Gitane - Used pro team t-shirt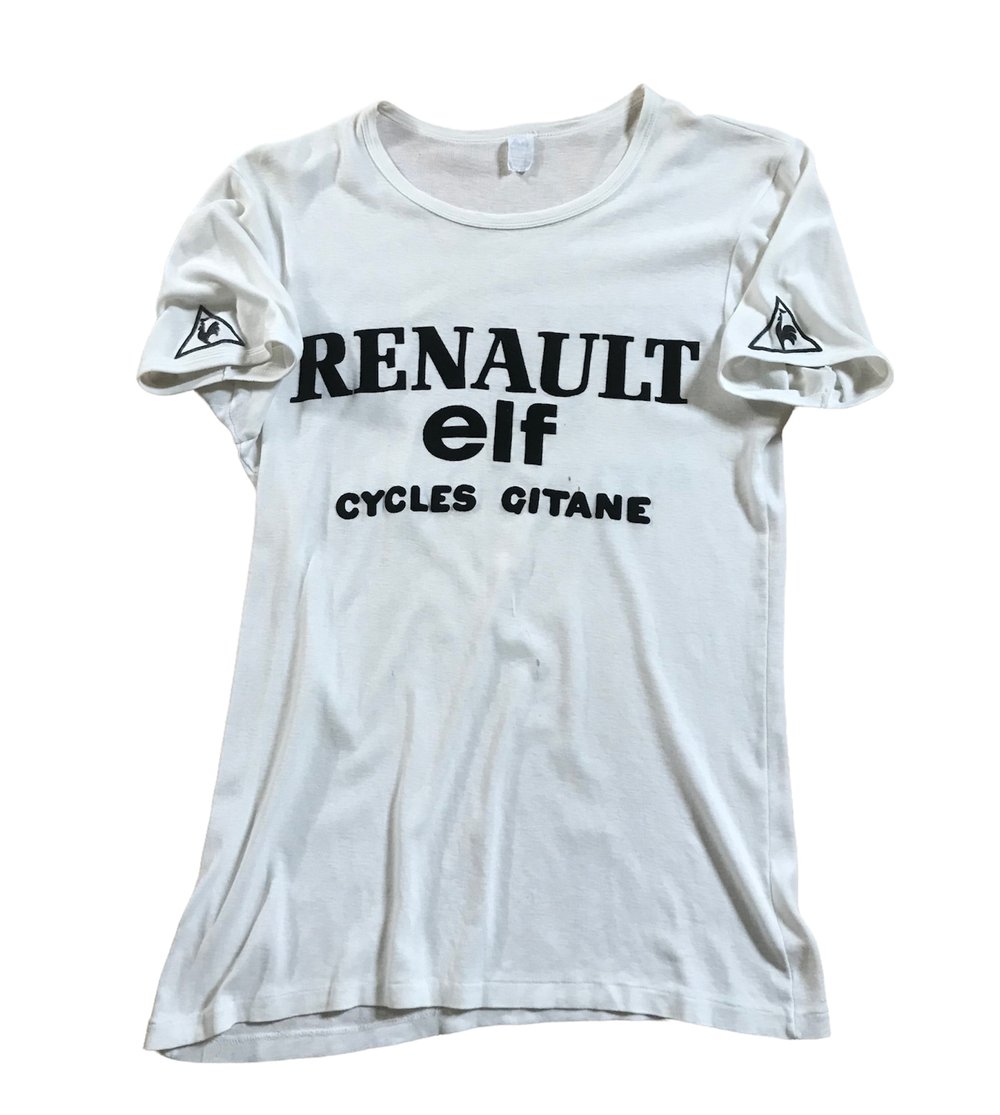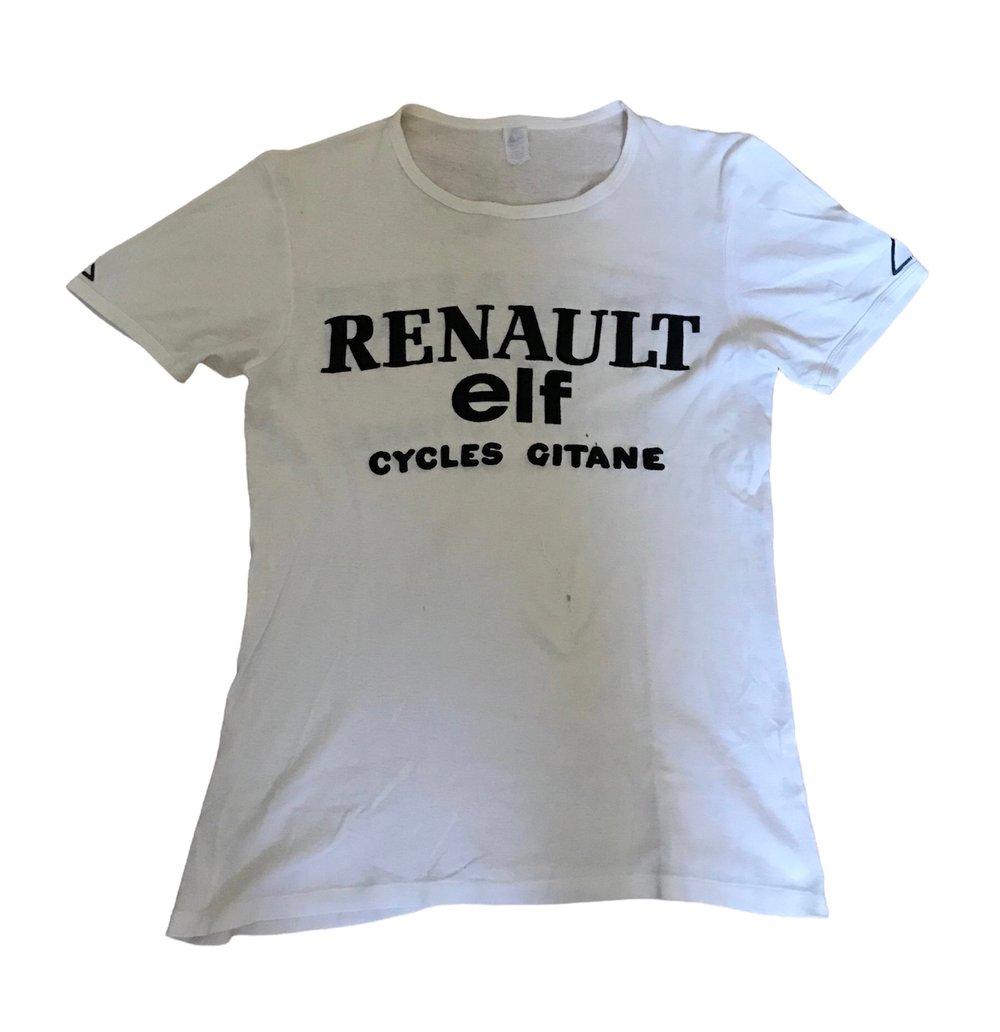 Description:
Grab this authentic t-shirt worn by the riders and the technical staff of the Renault Elf team and was not available for sale to the general public.
The team was created in 1978 after the Renault auto group purchased the Gitane bicycle manufacturer and became the main sponsor of the Gitane–Campagnolo cycling team that was directed by former French cycling champion Cyrille Guimard and featured the promising young cyclist Bernard Hinault.
From 1978-80, the team was known as Renault-Gitane but, from 1981–85, the team was Renault-Elf. Elf being an oil company that was owned by the Renault auto group.
Colour: white with flocked lettering both sides.
Condition: This 40 year old t-shirt is in good condition, no stains, not warped and the flocked lettering is still gorgeous!
• Manufactured from 100% cotton
• Made in France by Le Coq Sportif
Size: Medium
Length:
Armpit to armpit: