Hubert Ferrer - 1960-63 - Mercier BP Hutchinson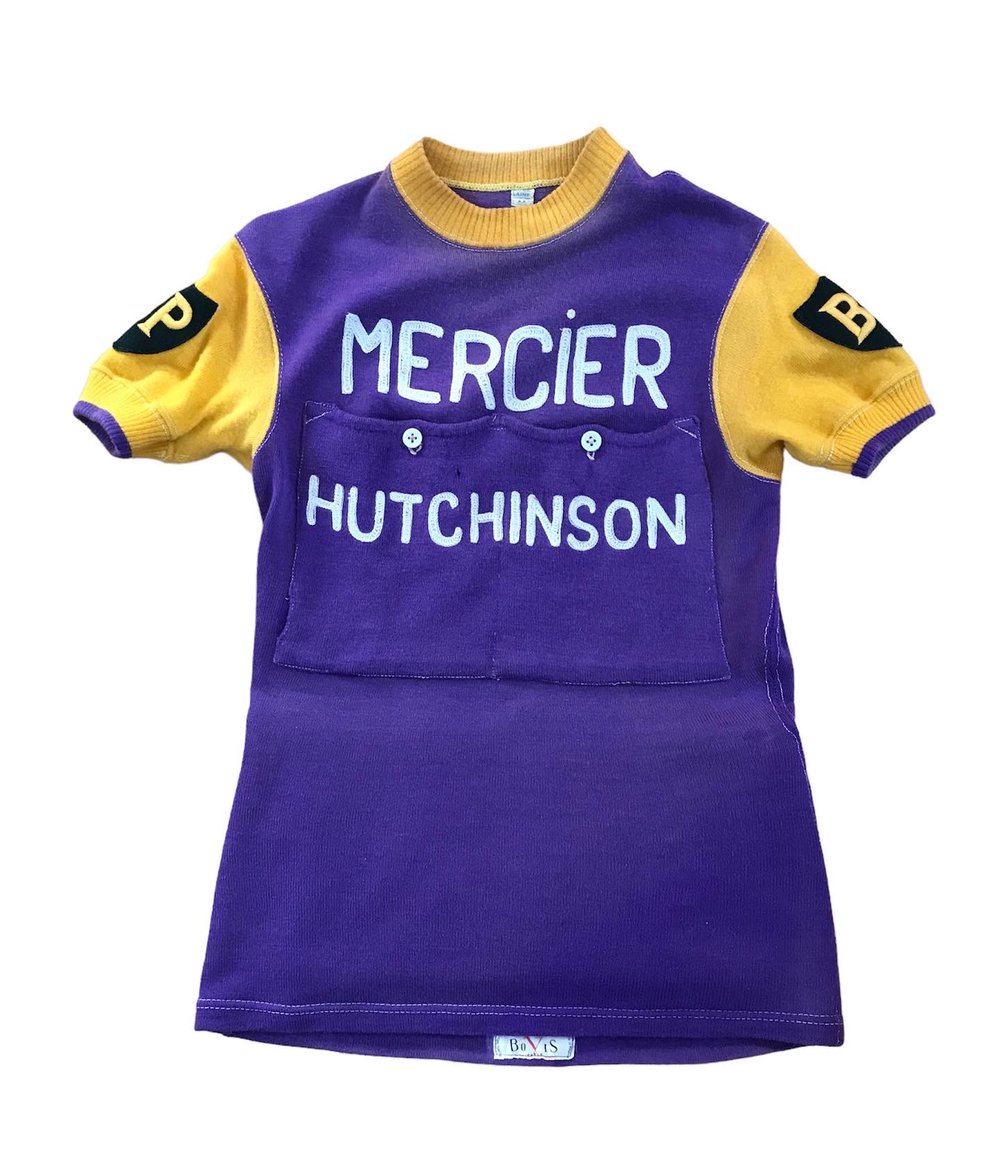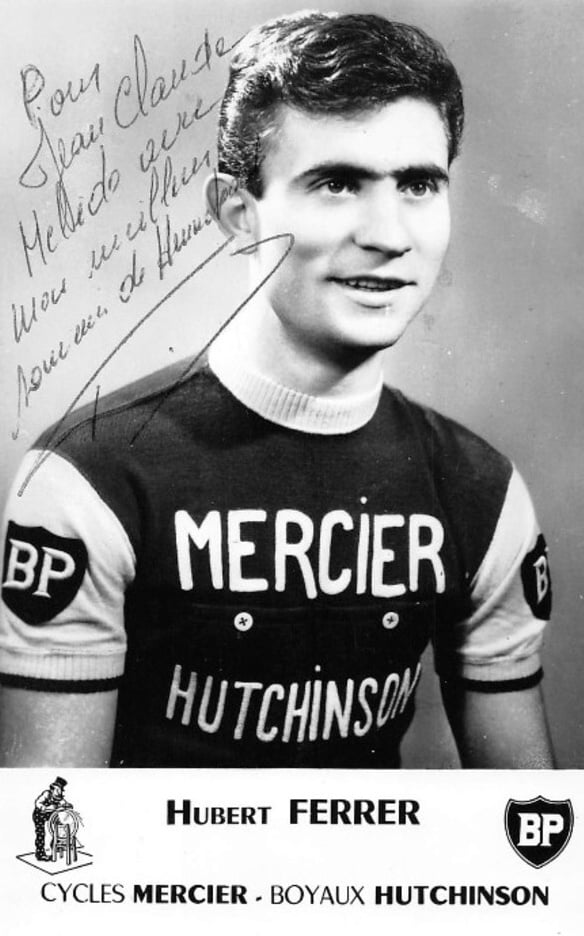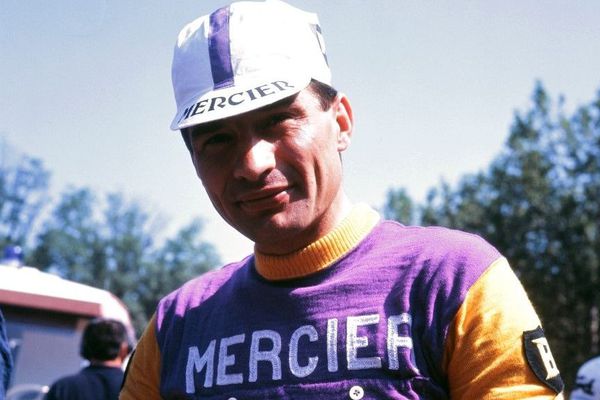 Description:
Hubert Ferrer wore this jersey for three years when he was under contract from 1960 until 1963 with Mercier.
This iconic cycling team operated between 1954 and 1969. Mercier, a French bike manufacturer, sponsored teams of varying forms from 1935 until 1983 won hundreds of races.
Mercier's first team was called Mercier-Hutchinson. It's colours we're all purple with white lettering. In 1950, gold-colourd collars and cuffs were added. In 1953, gold sleeves and purple cuffs were introduced to help the BP shield logo stand out. Mercier-BP was one of the first teams to adopt a more modern round neck, as opposed to polo-shirt collars.
Born in 1937, Hubert Ferrer started cycling in 1954 with the S.C.U. El Biar. He was quickly noticed by his 2nd place in the regional Dunlop first step and in the French beginners championship in Strasbourg.
A member of the C.C.Bab El Oued from 1956 to 1959, his spectacular success in the French military championship in Alger in 1959 attracted the attention of the Bobet brothers, who made him sign his first professional contract with Mercier. He was team-mate of Poulidor until 1963, before joining Jansen at Pelforth (1964-66). He finished his career in 1967 with Mercier.
Hubert Ferrer took part in four Tours de France (team victory in '64) and one Tour of Spain, as well as in all the major international classics (including Paris-Roubaix, Paris-Brussels and the Tour of Lombardy). He has 17 pro victories to his name including the Grand Prix de Plouay in 1960.