Circa 30s Tour de France - Musette Bag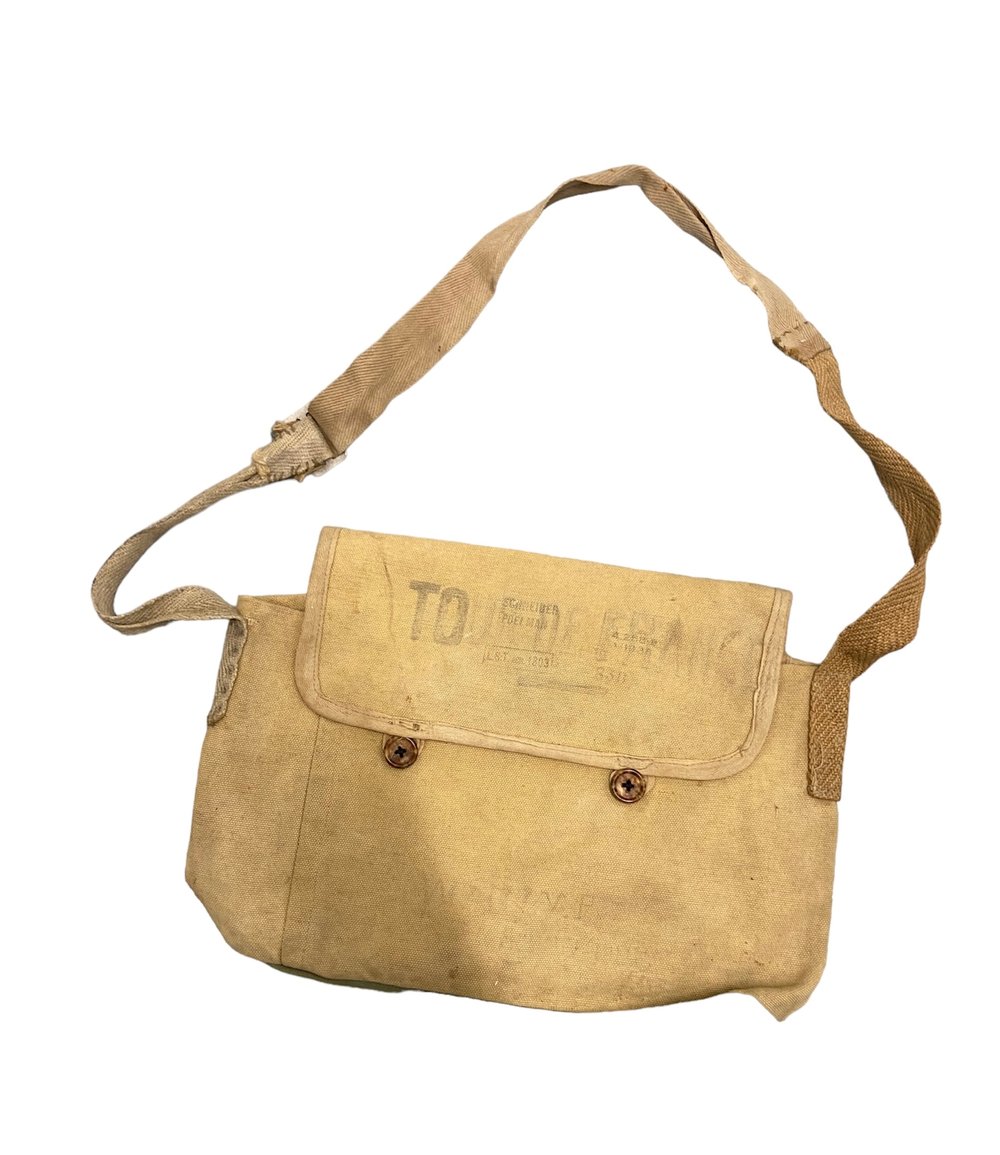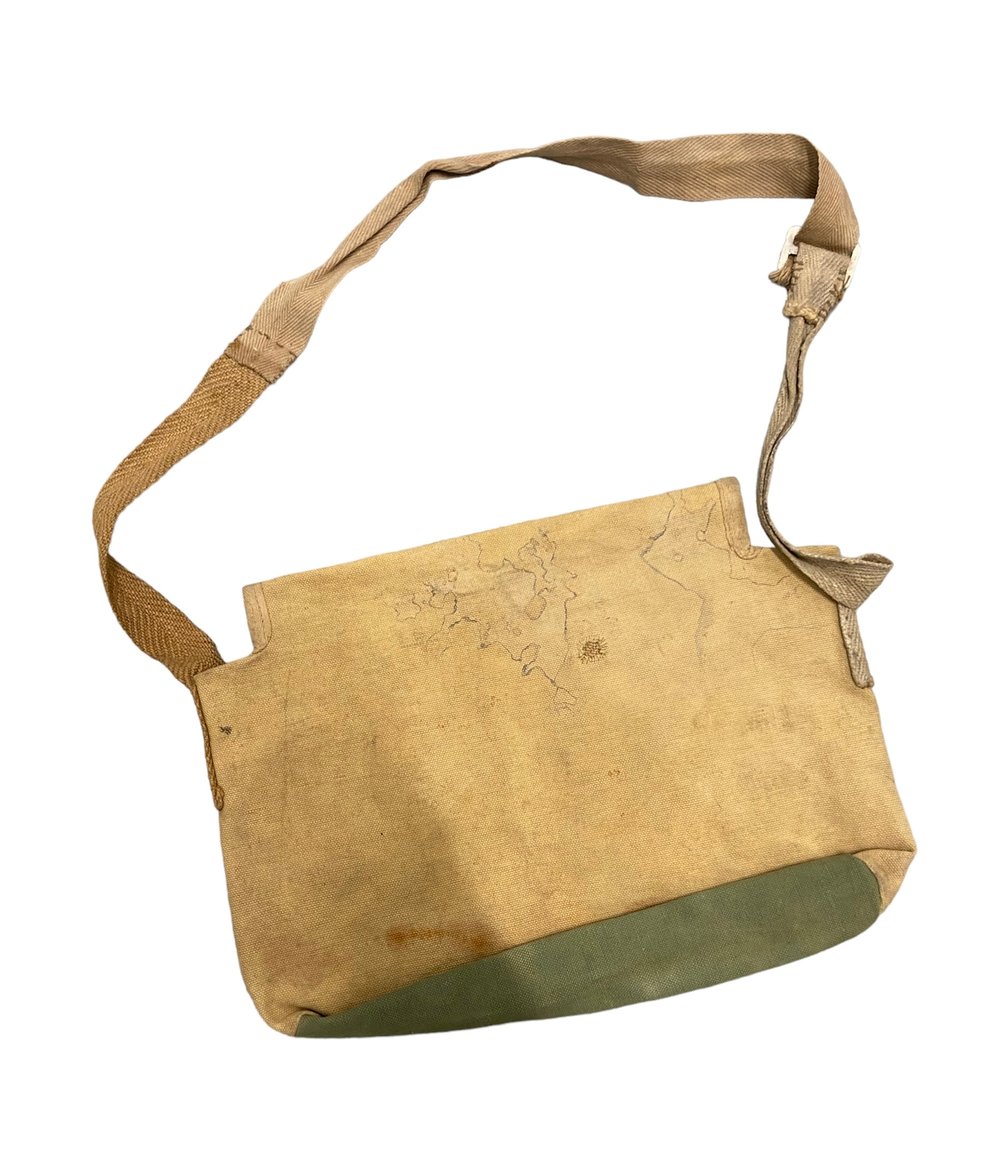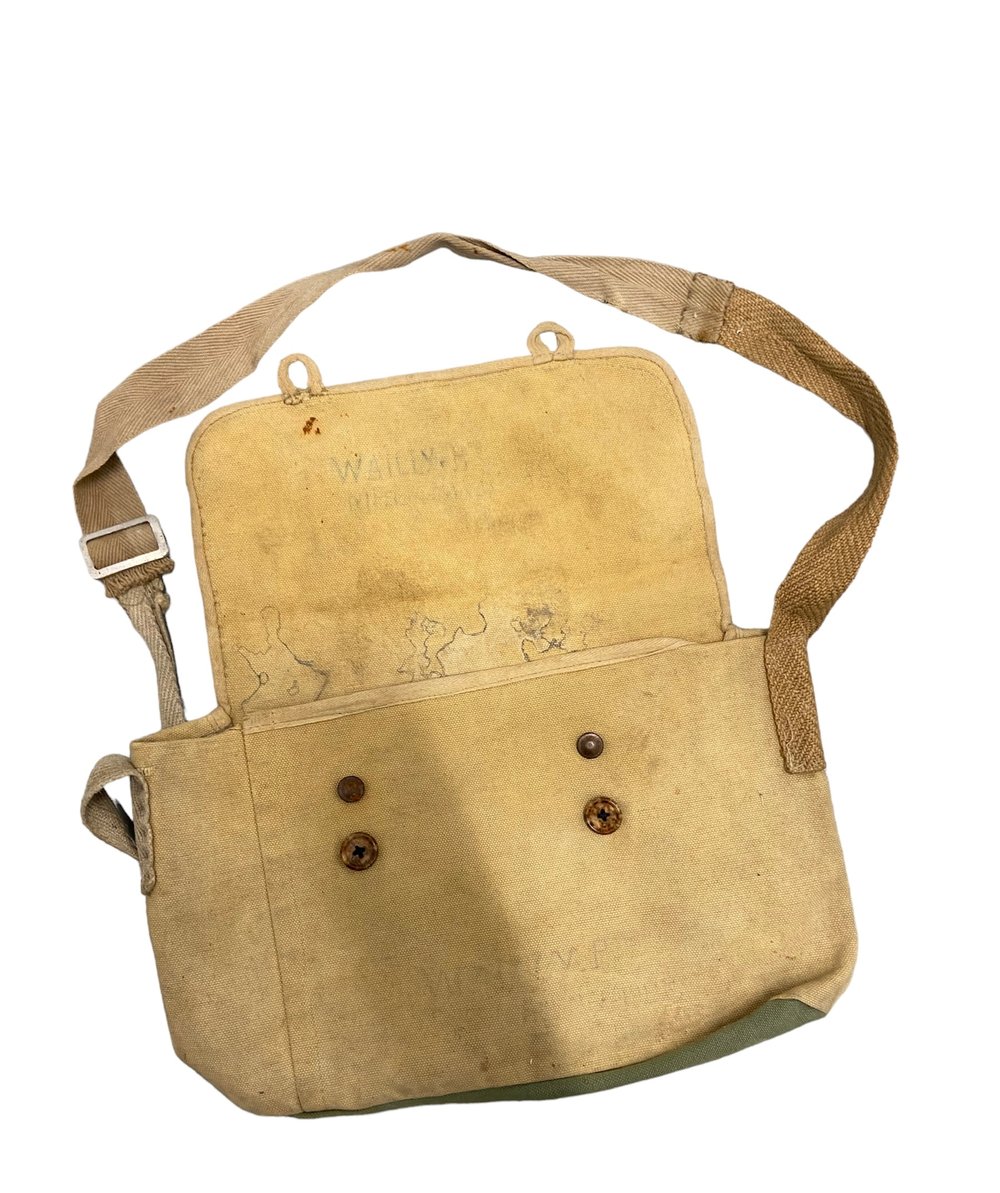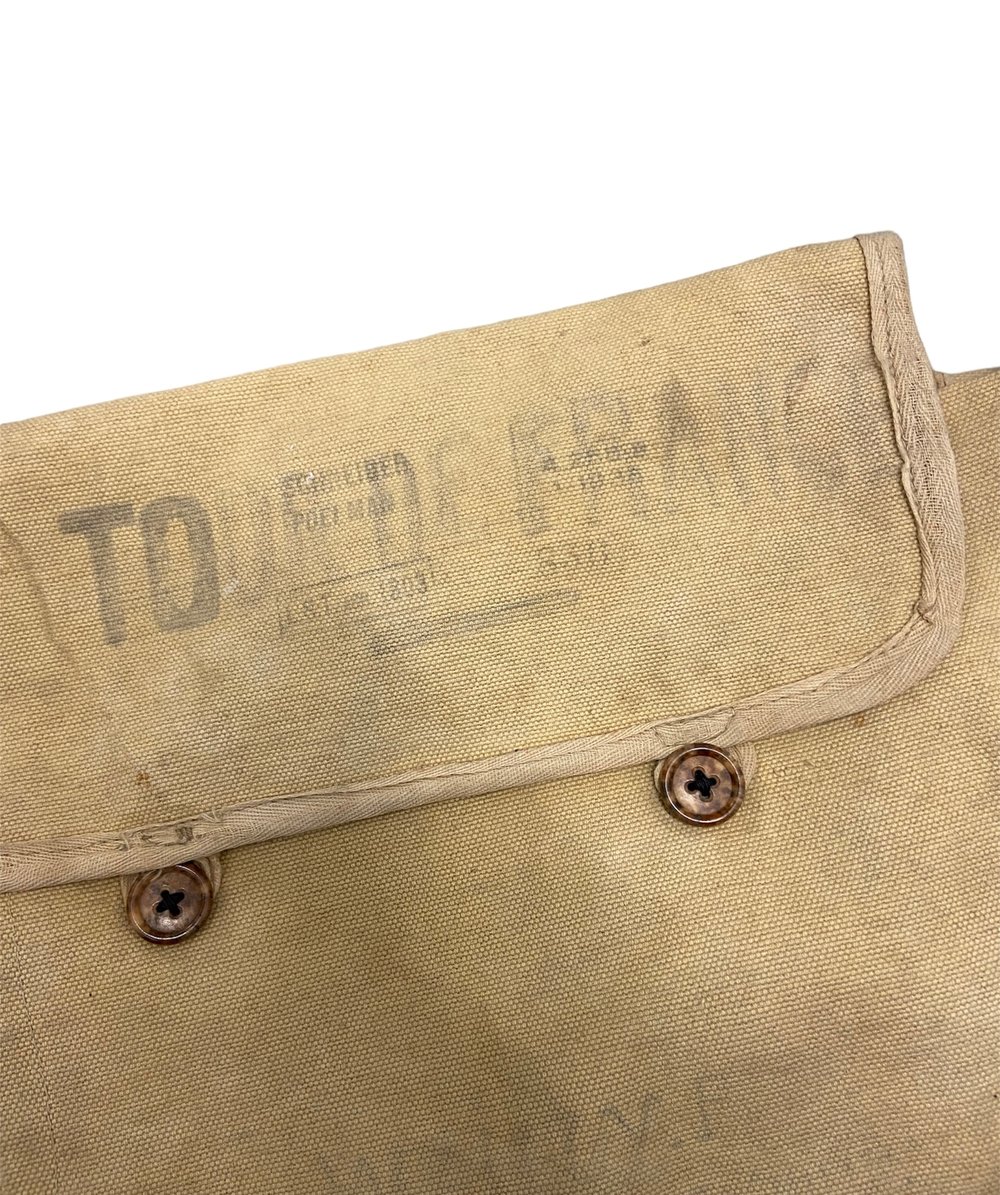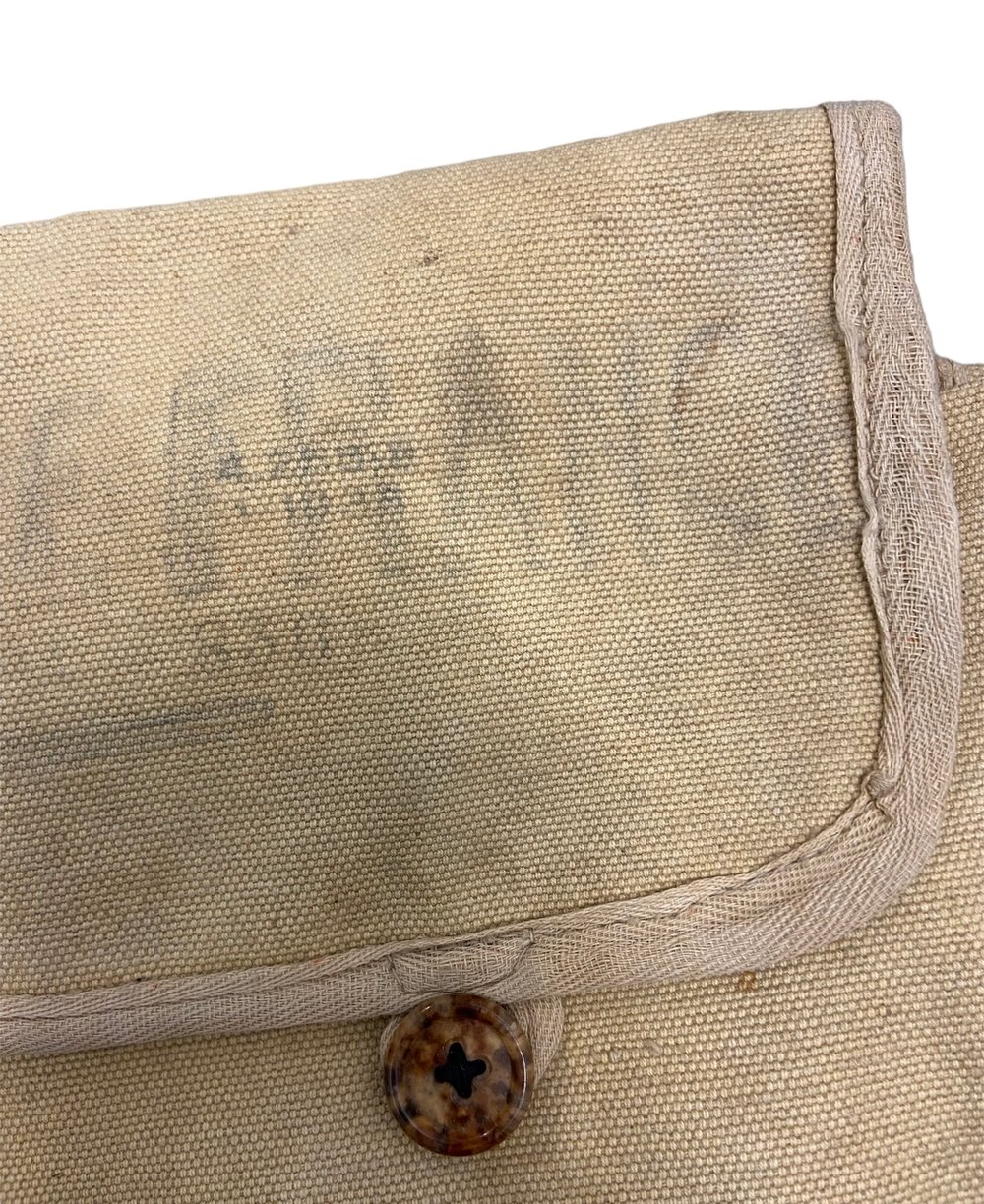 Long before each team had their own branded musettes, the Tour organization itself provided them to teams. 50+ year old musettes like this one are getting progressively tougher to come by with each passing year.
In the Tour de France, the musette bag is a small bag that the rider hangs over their shoulder and is used to hold food and other supplies during the race. The bag is usually made of cloth or canvas and has a strap that goes around the neck or over the shoulder. The bag is usually about the size of a lunch bag and has a zipper or drawstring closure. The bag is named after the French word for a small bag or pouch, which is also the name of a type of accordion.
The Musette: A Simple Cloth Bag and Icon of Cycling.
Getting food and water to riders has always been a tricky but crucial part of racing. In the early days, to supplement what a rider could carry in a musette, bars and cafes were often raided by riders leaving bills for race organizers to settle later. Formal feed zones were introduced to racing in 1919, but riders still had to stop to take on provisions from large tables. By the 1950s, the random cafes and tables of food began to be replaced by team staff on the side of the road handing off the musettes to riders who did not need to stop and risk losing valuable time. As cycling technology advances, with innovations like radios and wireless shifting, the proven and straightforward musette bag remains a vital method to get food and drinks to riders in the peloton.
In the early days, musettes were not available for fans to purchase. They were highly prized and collected, especially when a favorite brand or race was featured.
Size: 11.5 x 9.5 inches (29 x 24 cm)