Tour de France 1952 with Bob De Moor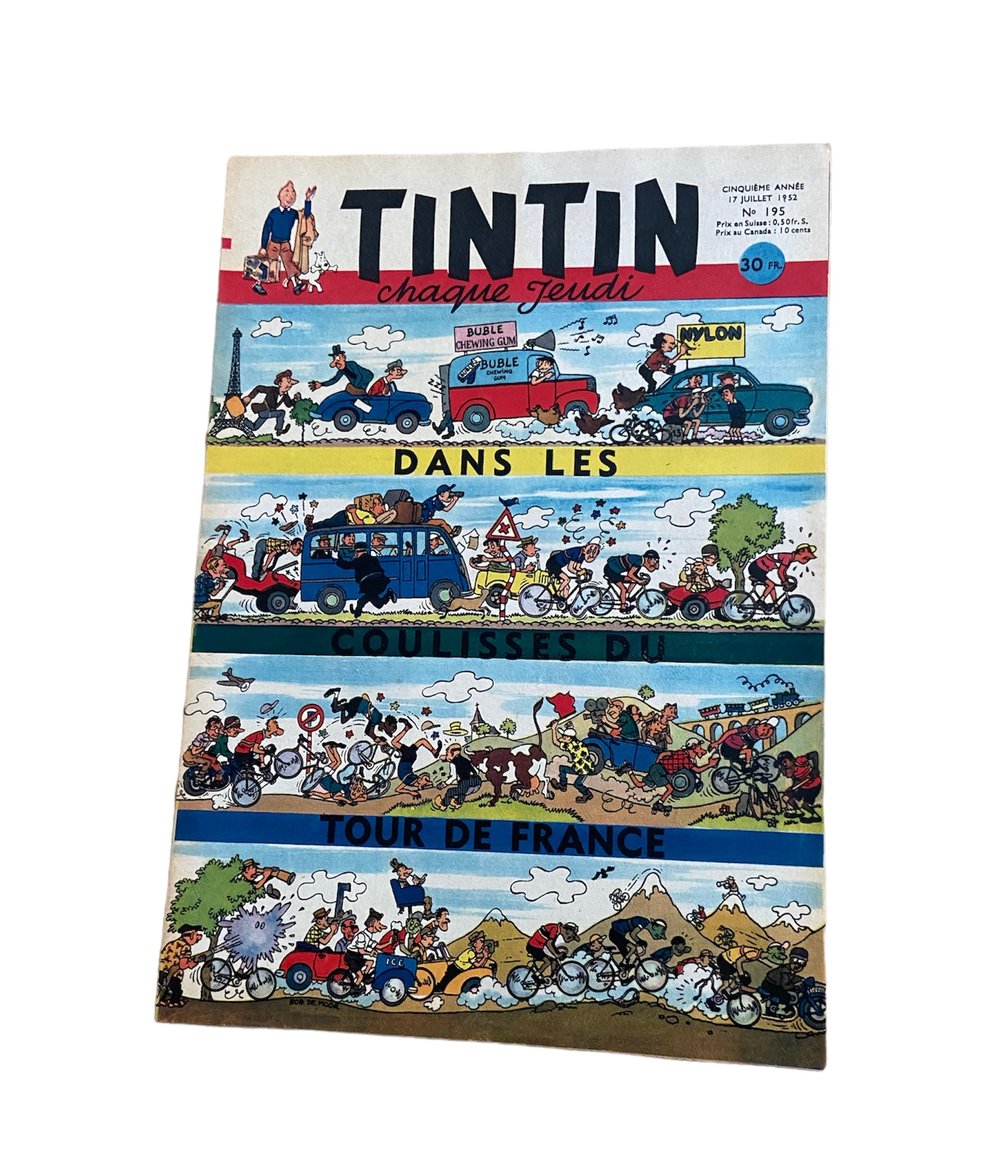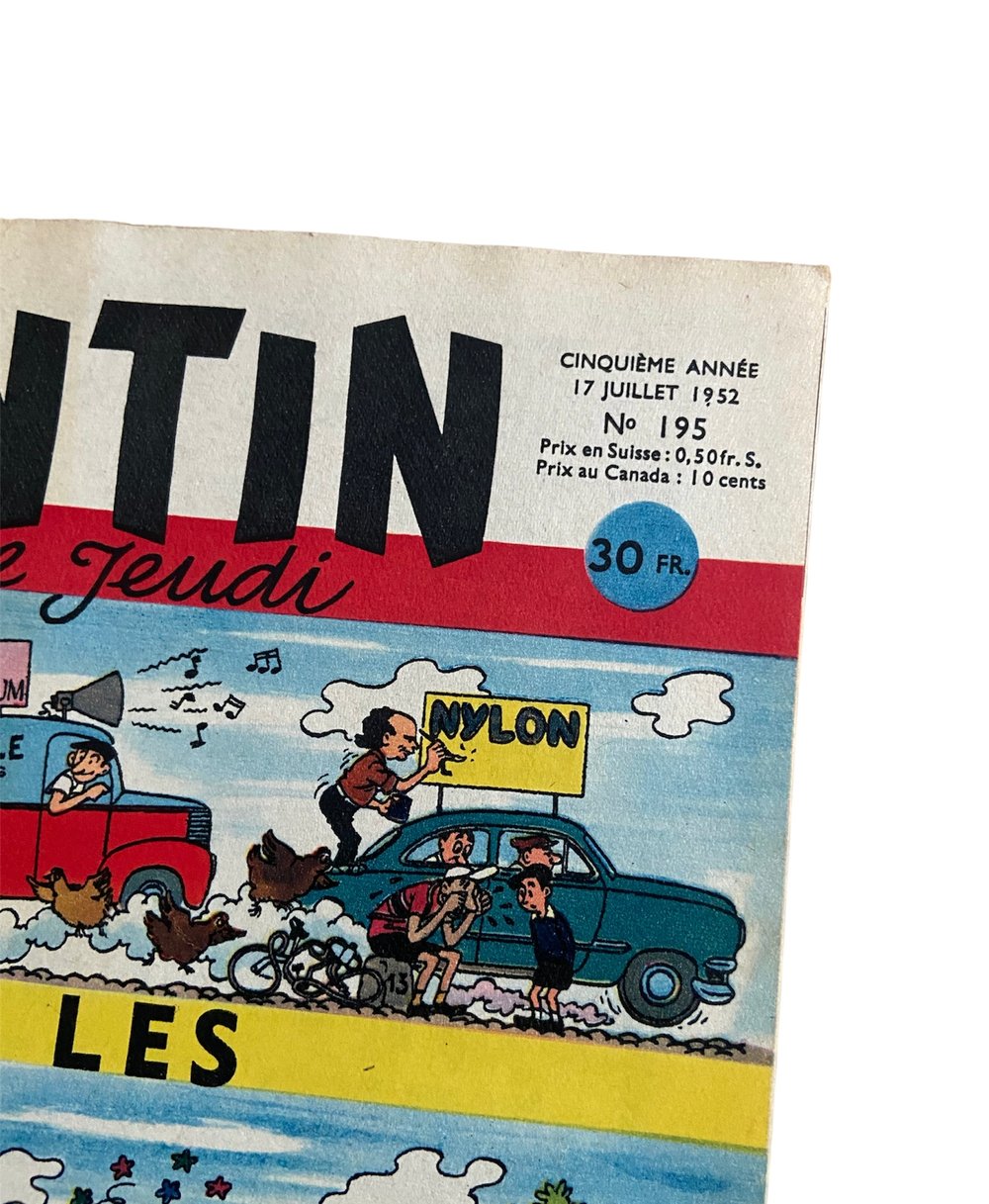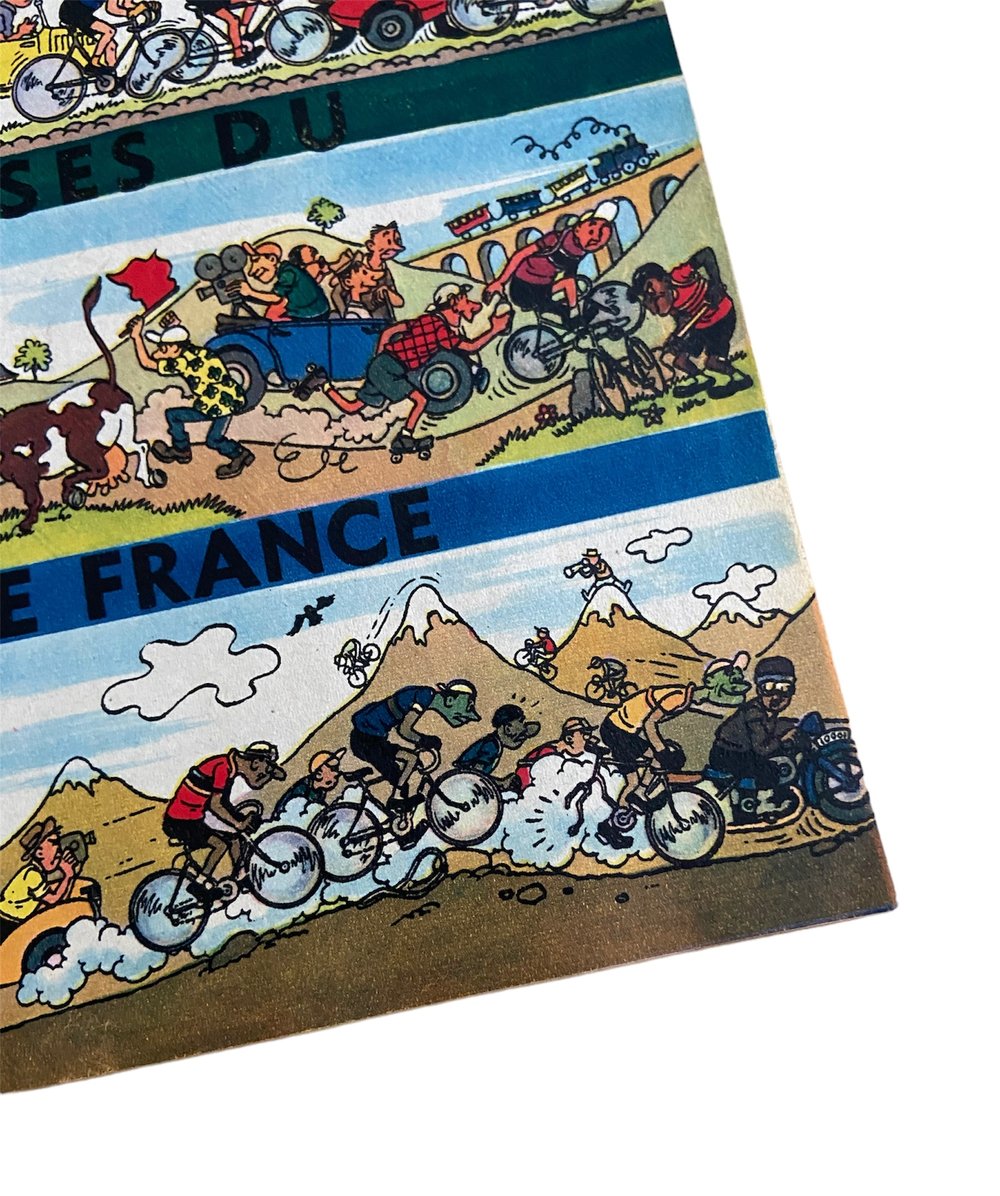 Description:
On June 25th, 1952 the Tintin weekly presented a cover by Bob De Moor for the article "Dans les coulisses du Tour de France" (2 pages) which itself would be illustrated by 12 more drawings by Bob De Moor.
Additional information:
The 1952 Tour de France itself was the 39th Tour de France, taking place June 25 to July 19, 1952. It was composed of 23 stages over 4807 km, covered at an average speed of 31.739 km/h. Newly introduced were the arrivals on mountain peaks.
The race was won by… yes, the same Italian Fausto Coppi whom we suspect to be in the cover. Coppi dominated the race, winning five stages and the mountains classification, and was a member of the winning Italian team. His dominance was so large that the Tour organization had to double the prize money for second place to make the race interesting. At the end, Coppi had a margin of almost half an hour over the second-ranked cyclist, such a margin has never been achieved again ever since.