1982 UCI World Cycling Championships England poster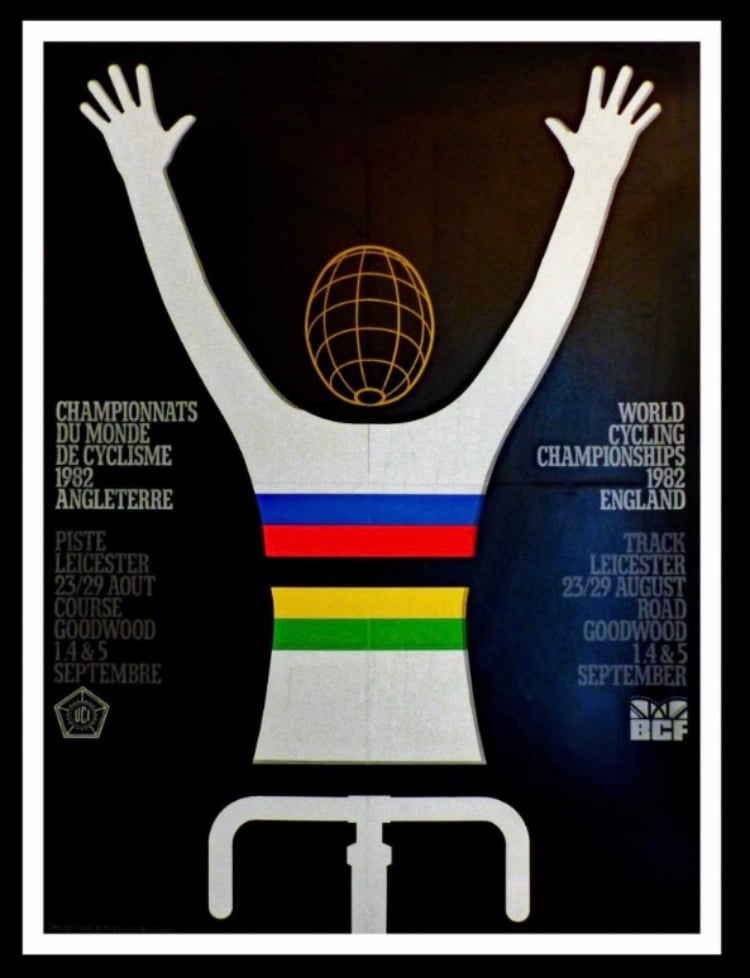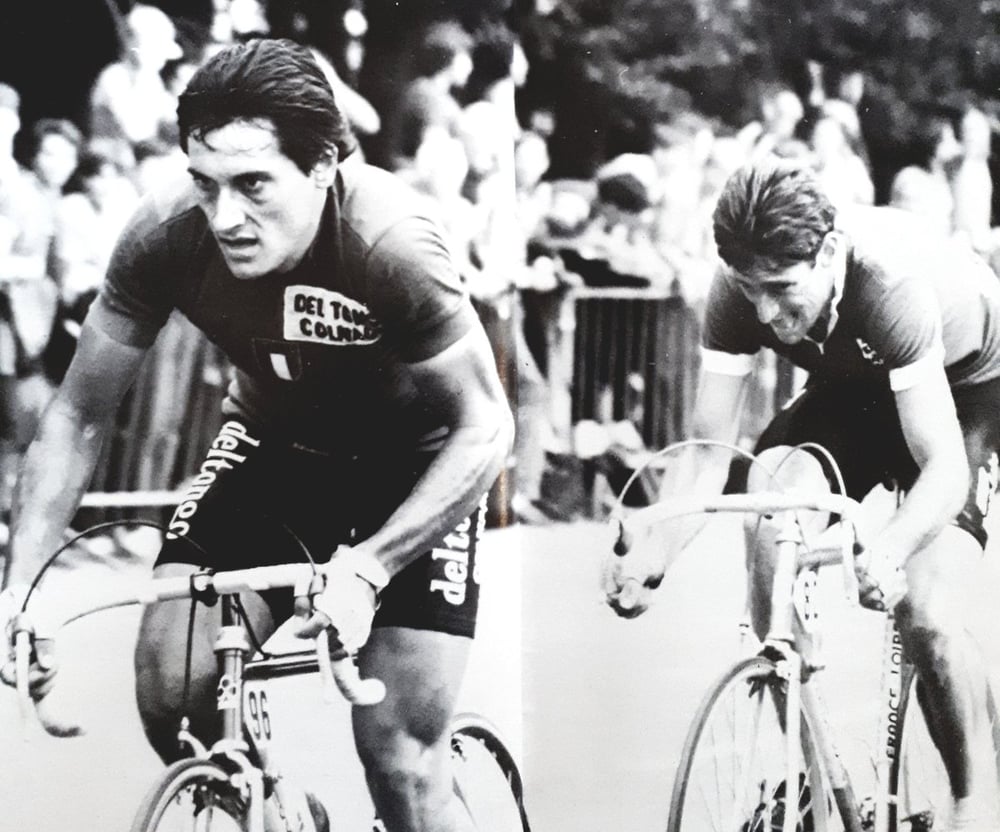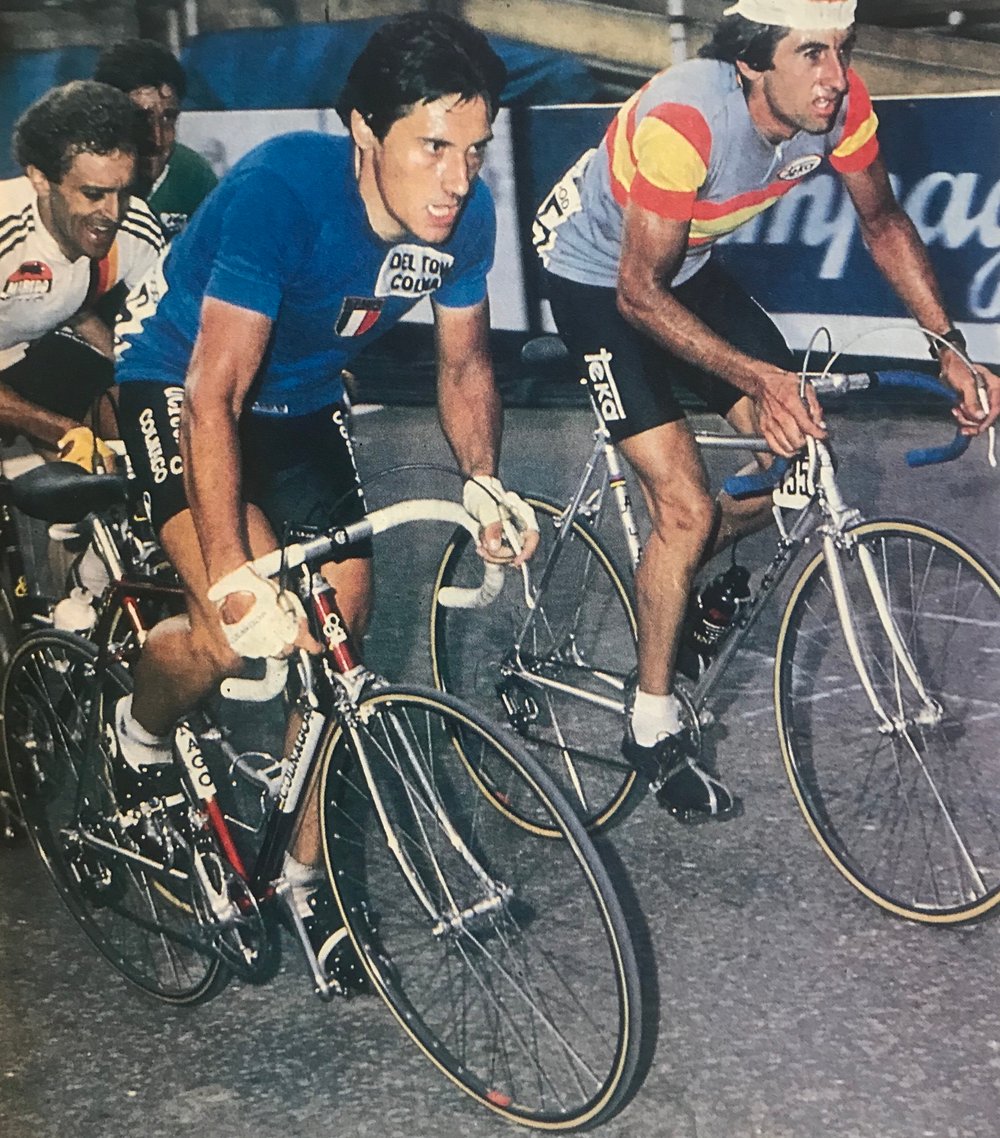 Original antique vintage advertising poster - Designed by Ivan & Robin Dodd fsiad - Production Sports-Plus - On linen - 60cm x 43cm.
Giuseppe Saronni was the 1982 World Champion, winner of two Giro d'Italia - in 1979 and 1983 - and the Monuments, the 1982 Giro do Lombardia and the 1983 Milan- San Remo in a striped rainbow World Champion jersey. An electric champion, able to win on any type of terrain, whether track or road, as one of the greatest cyclists in Italian and international history.