1982 - UCI World Cycling Championships England poster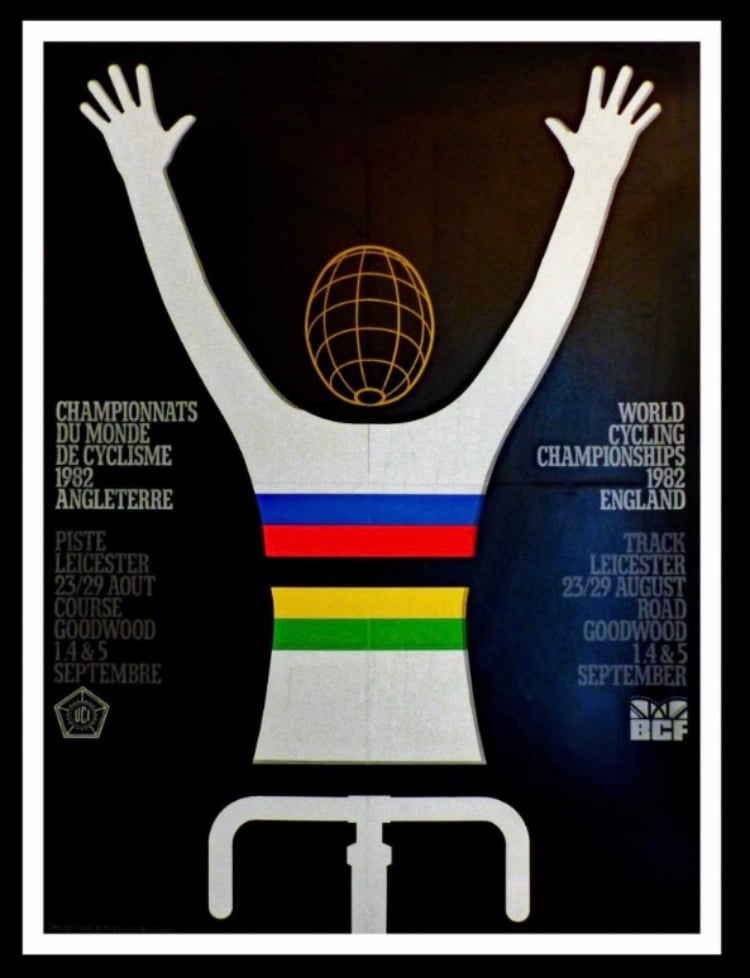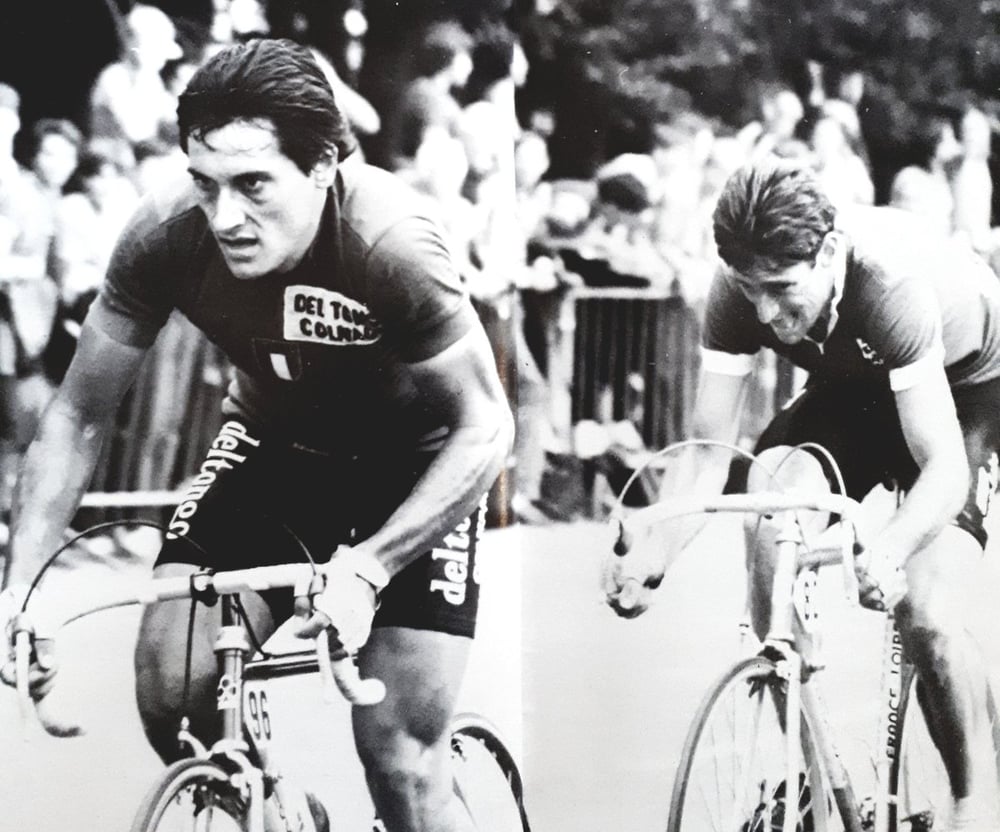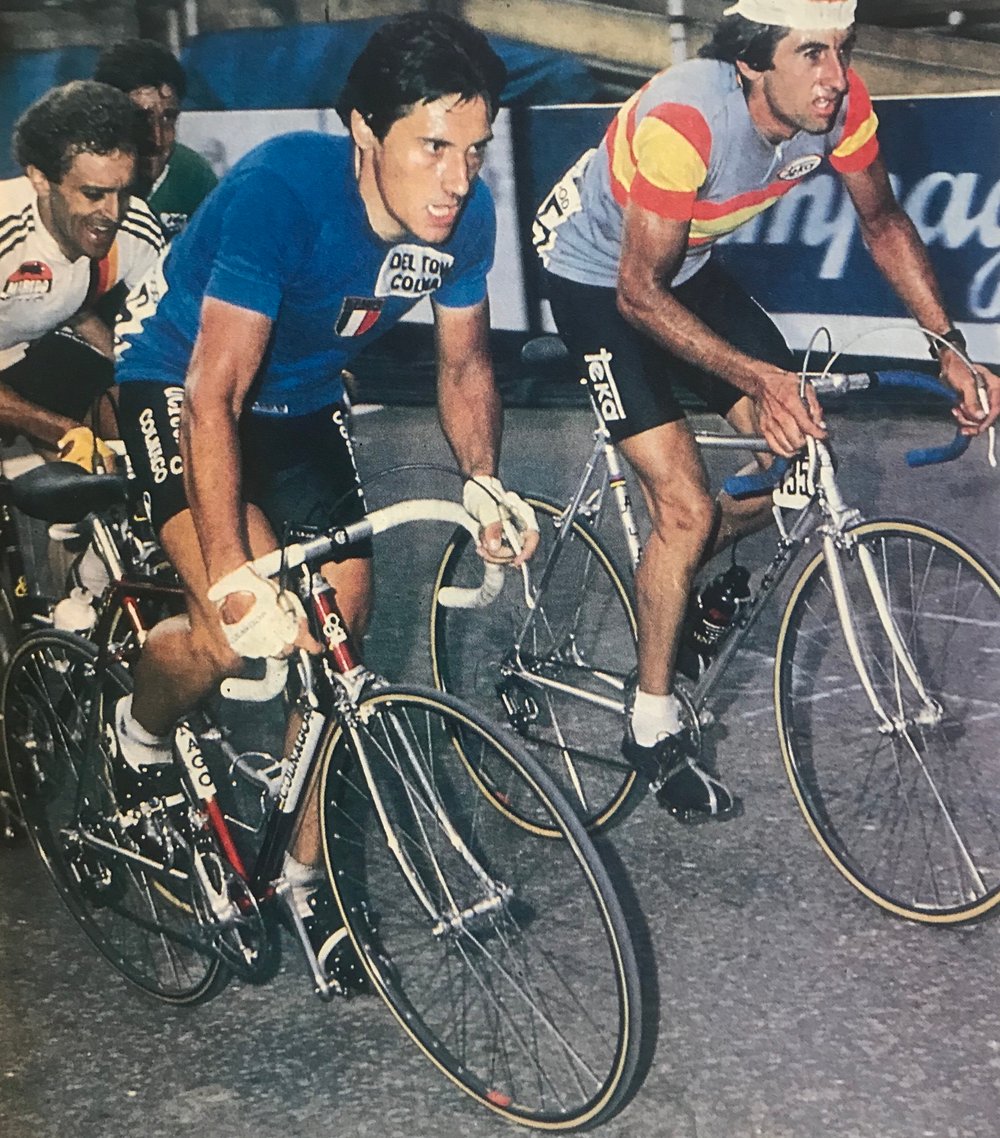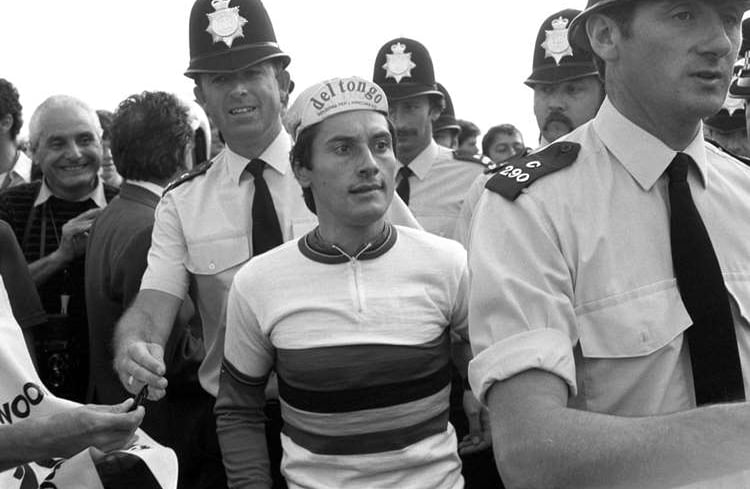 The 1982 World Championships were held in Goodwood, Great Britain. The Gold in the Men's Road Race was won by Giuseppe Saronni of Italy with Greg Lemond taking Silver and Sean Kelly the Bronze.
Ride up into the hills behind Goodwood, pedal past the racecourse, and scan the side of the road with care. Look closely and you'll spot a small plaque by the side of the road. It marks the finish line of the 1982 UCI World Road Race Championships. This is the spot where Giuseppe Saronni's fearsome finishing kick, dubbed 'la fucilata di Goodwood' – the gunshot of Goodwood – hit its target.
The course covered 18 laps of a 15.3km course including the famous Motor Circuit, for a total distance of 275km (171 miles). The biggest challenge was Kennel Hill, the climb up to the Goodwood Racecourse, with a gradient of up to 10% in places.
It's an original antique advertising poster, NOT a reproduction.
This poster has been archivally mounted on acid free paper with museum wheat paste and backed with linen canvas (Linen Backed). This protects the fragile poster.
Early vintage posters viewed as temporary advertising were printed on inexpensive paper as their purpose was to be glued up on a wall or kiosk and most probably to have a different one replace it in a short time.
While expensive, linen backing is a conservation method used to mount, stabilize, preserve and protect vintage posters so they can be displayed or framed without compromising value.
Year: 1982
Made in England and designed by Ivan & Robin Dodd fsiad - Production Sports-Plus
Condition: Linen-backed / Good condition
Size: 60cm x 43cm.
Additional information:
Giuseppe "Beppe" Saronni (born 22 September 1957) was the 1982 World Champion, winner of two Giro d'Italia - in 1979 and 1983 - and the Monuments, the 1982 Giro do Lombardia and the 1983 Milan- San Remo in a striped rainbow World Champion jersey. An electric champion, able to win on any type of terrain, whether track or road, as one of the greatest cyclists in Italian and international history.
Source: www.Goodwood.com
Goodwood 1982: Saronni conquers the world