1978 Campagnolo Poster of Eddy Merckx & Tulio Campagnolo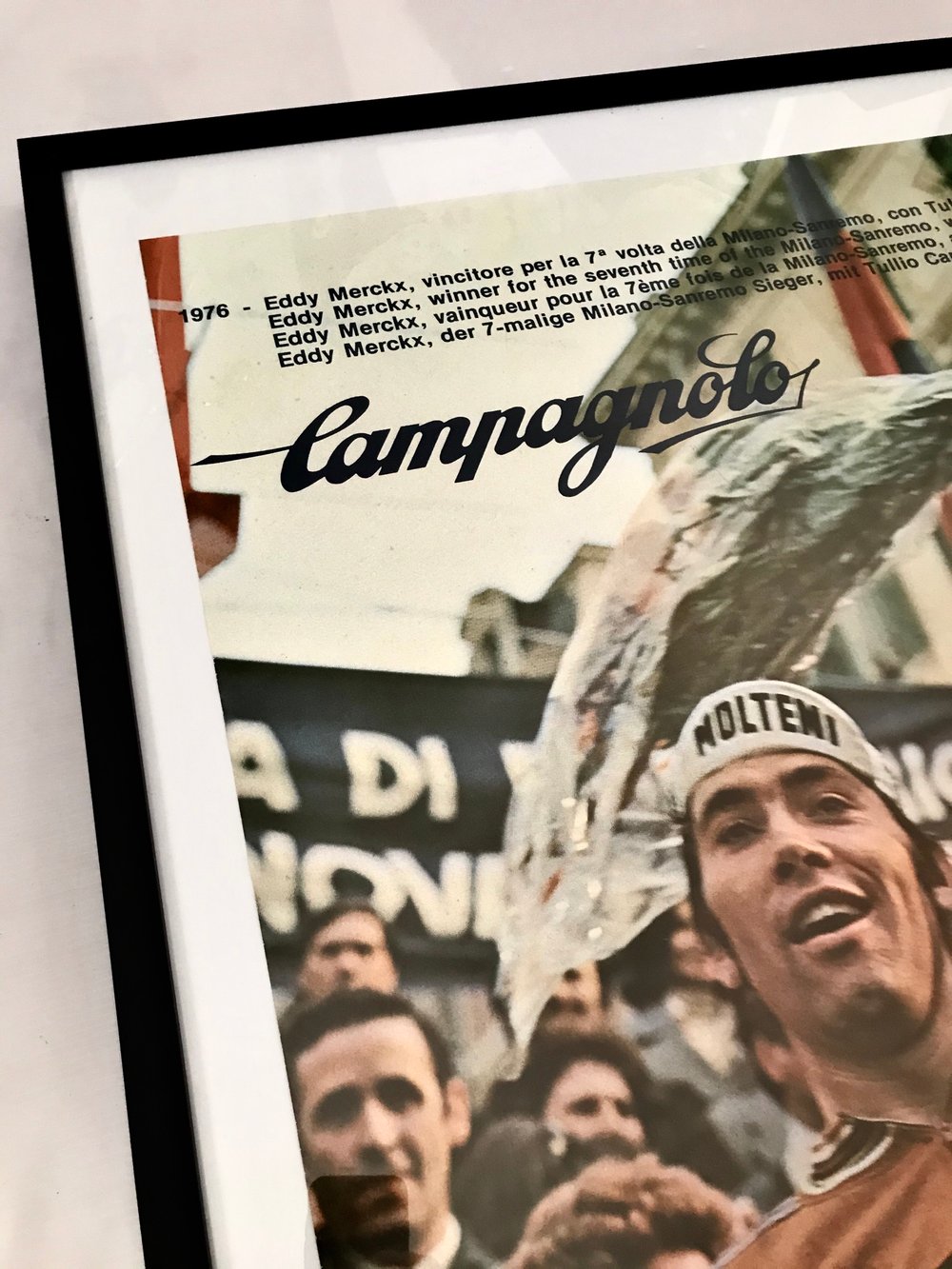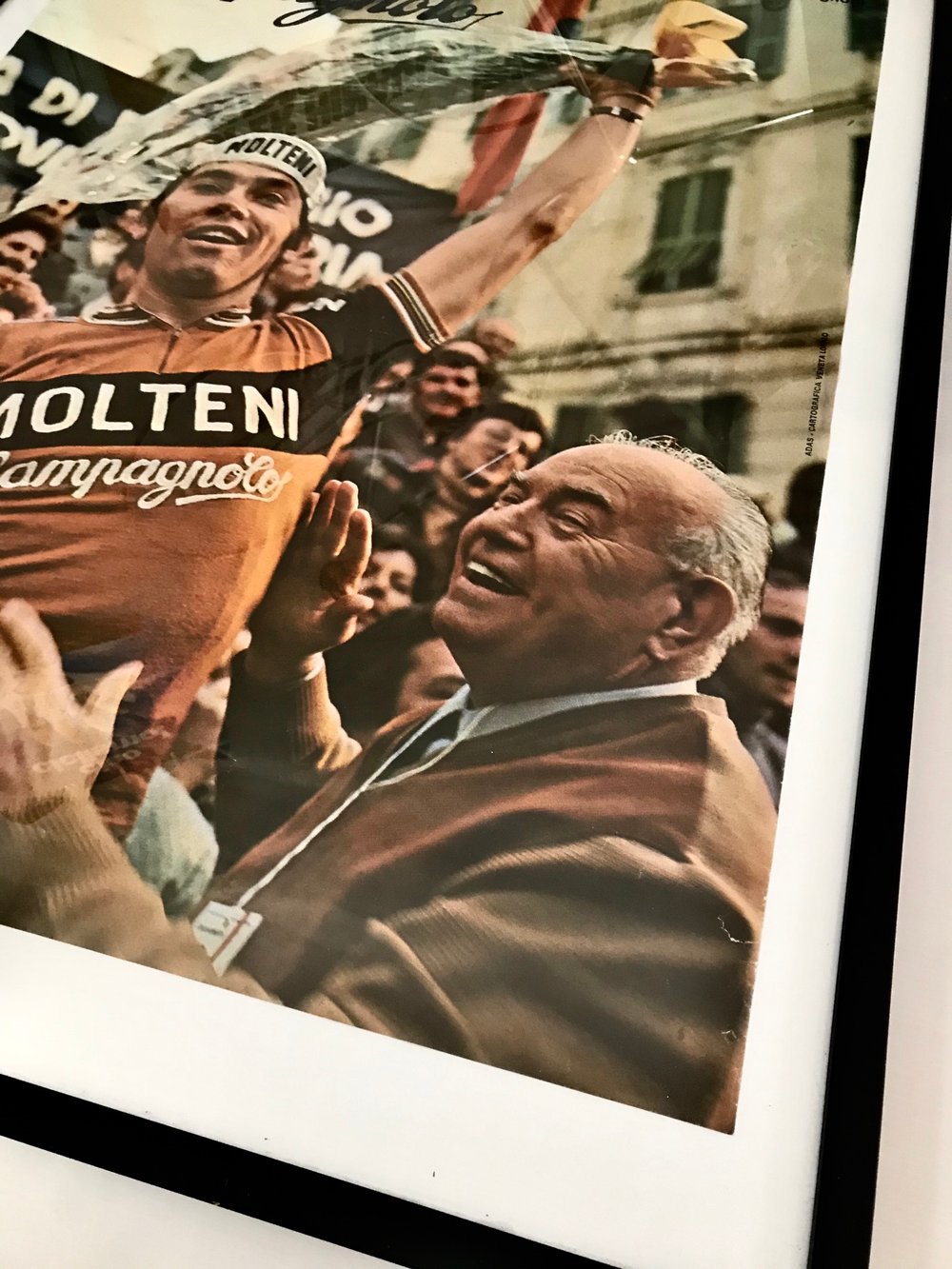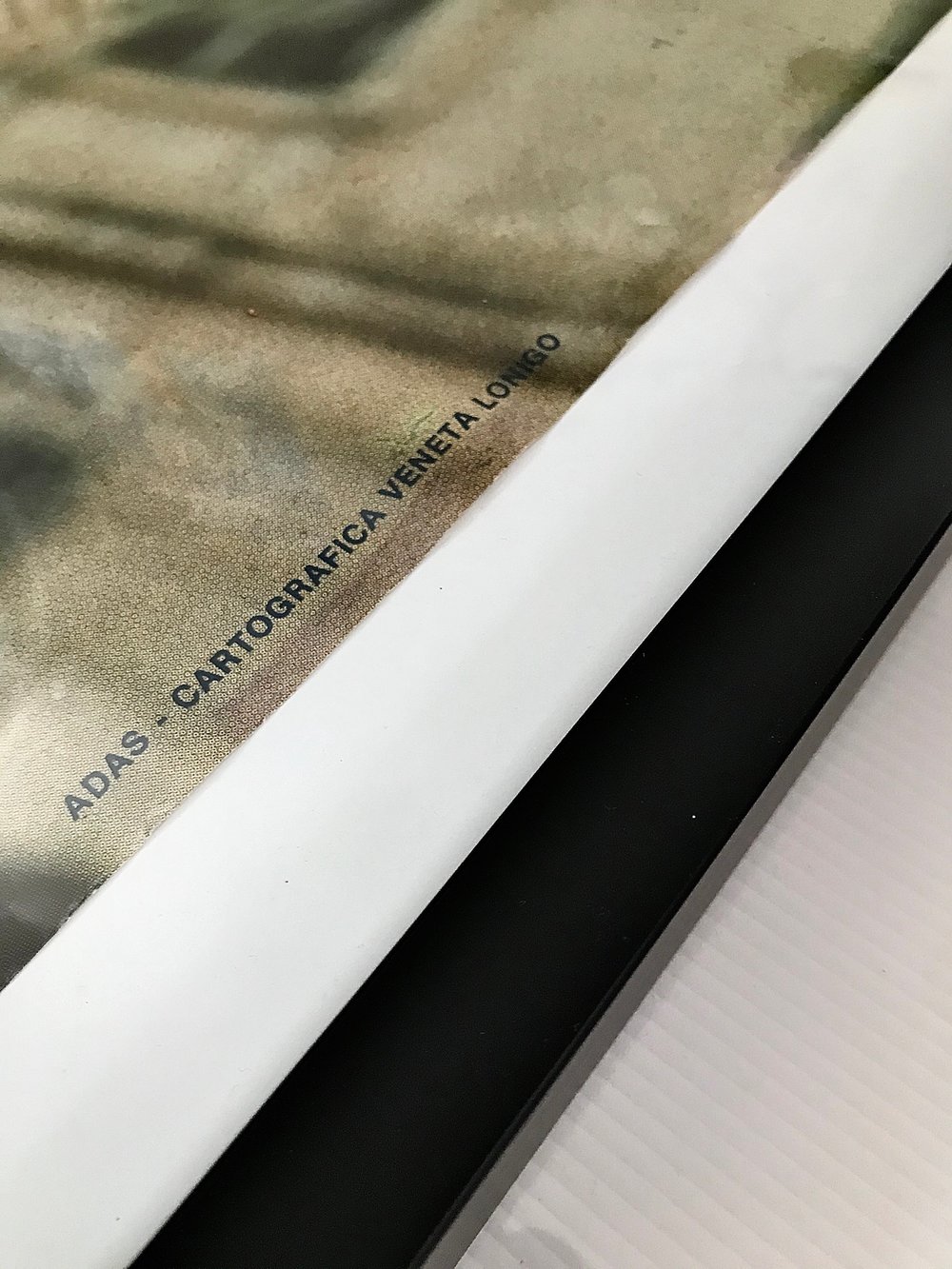 One of the most iconic finish line shots in cycling history, a stunning piece, a must-have.
The candid picture of the exuberant Tulio Campagnolo congratulating Eddy Merckx at the awards finish line ceremony of the 1976 Milan-San Remo classic monument bike race.
This was Eddy's Merckx seventh win of this one day classic race.
Printed in Italy, you can see the old school of matrix printing in the details photographs.