1969 UCI Track Cycling World Championships Poster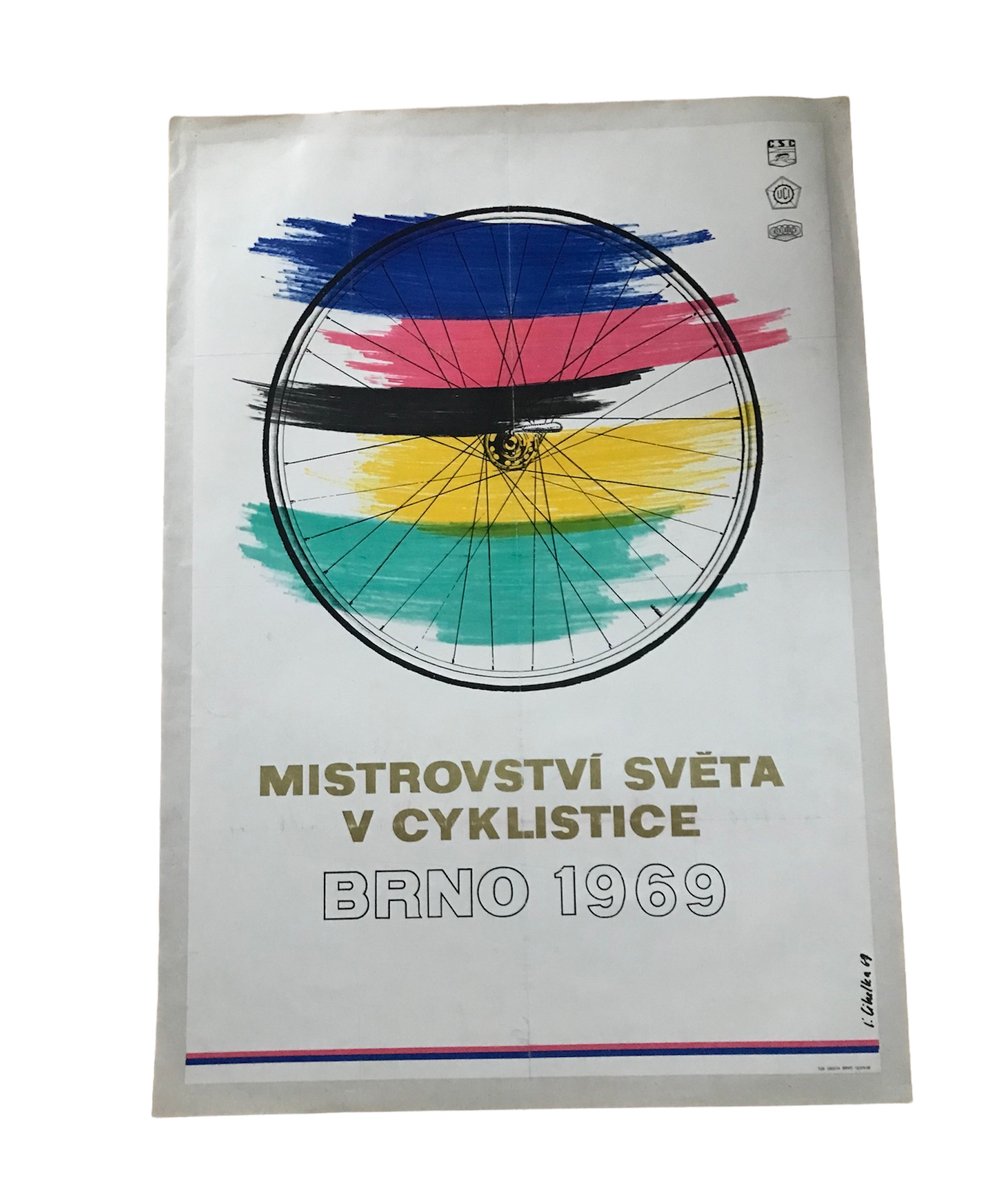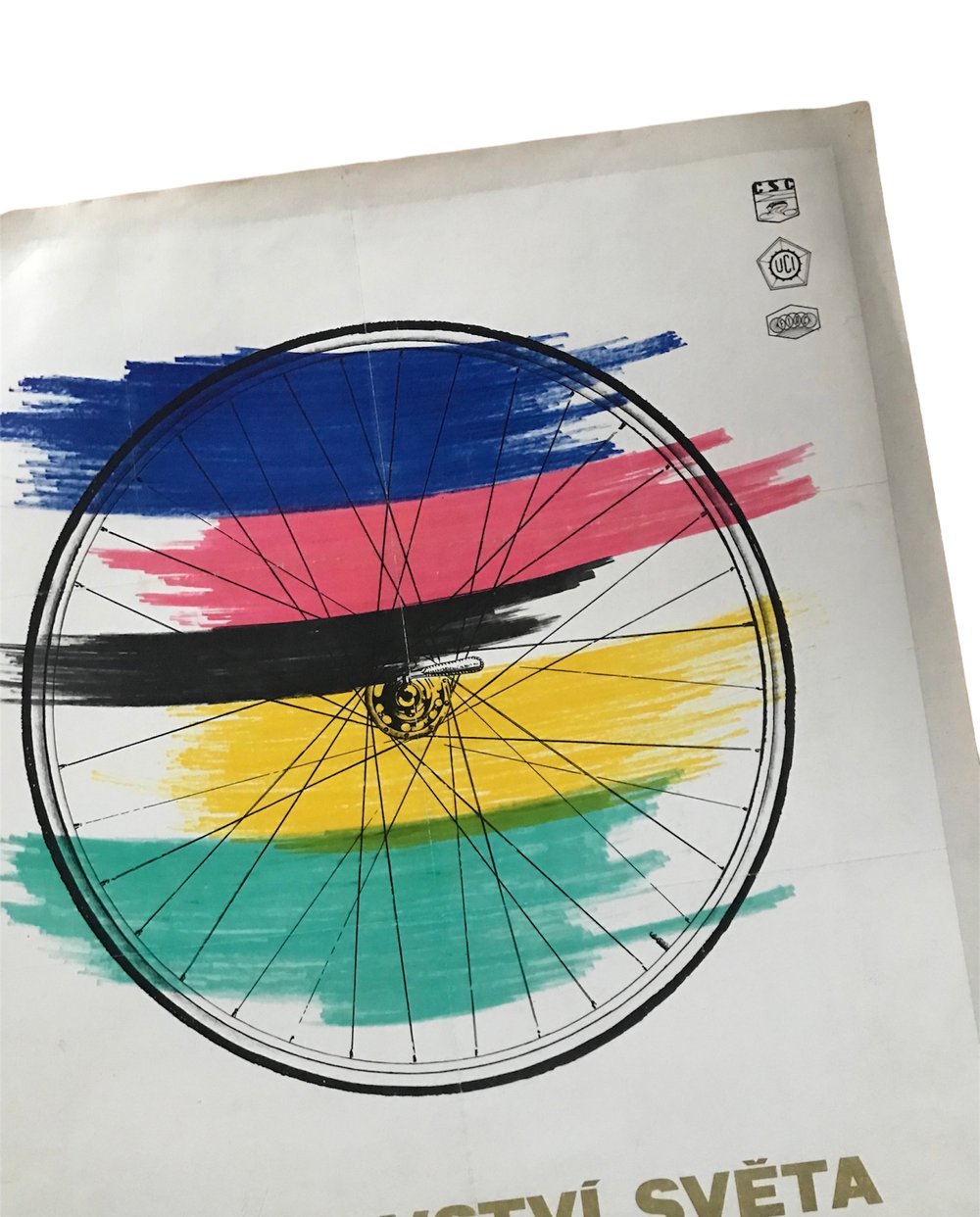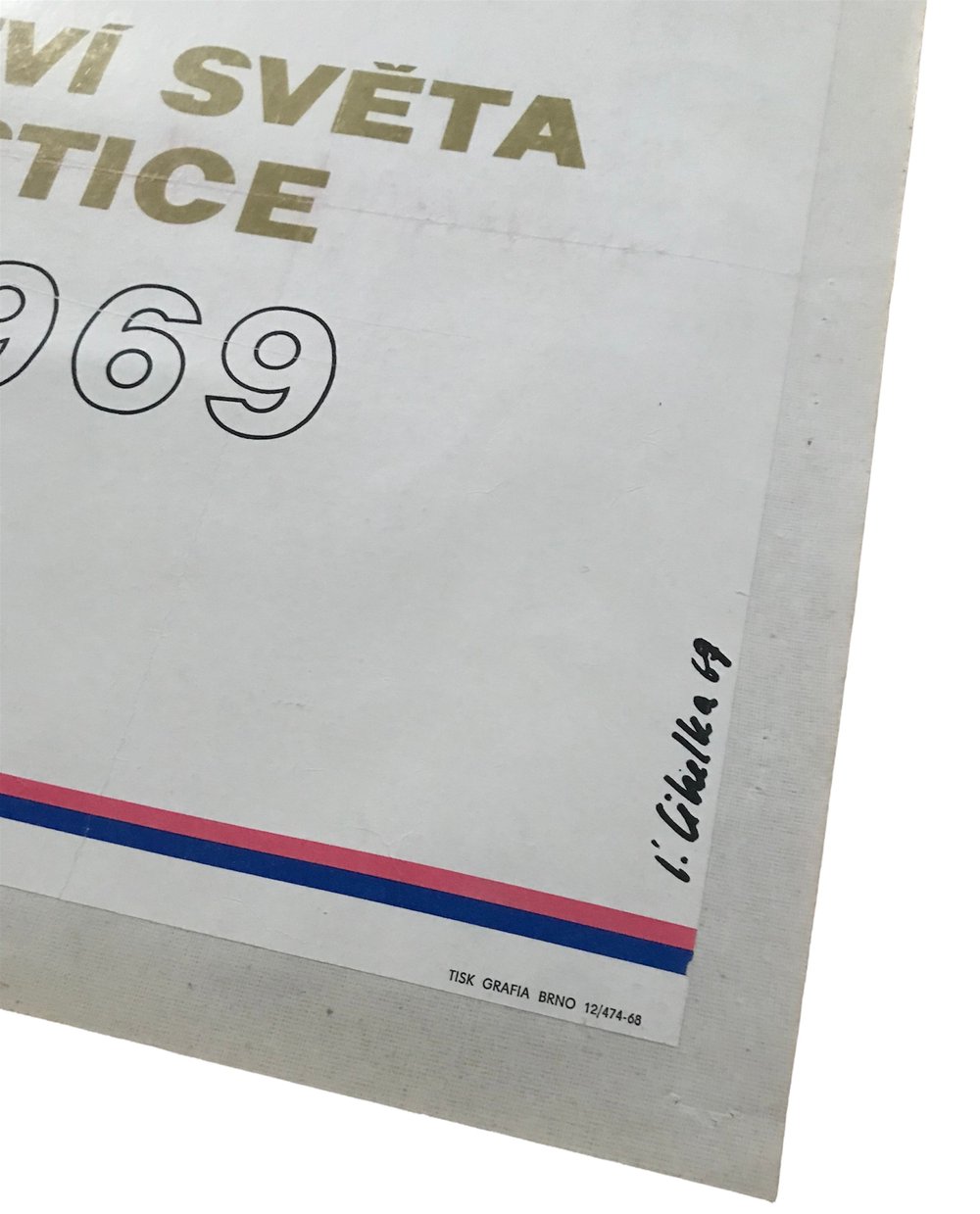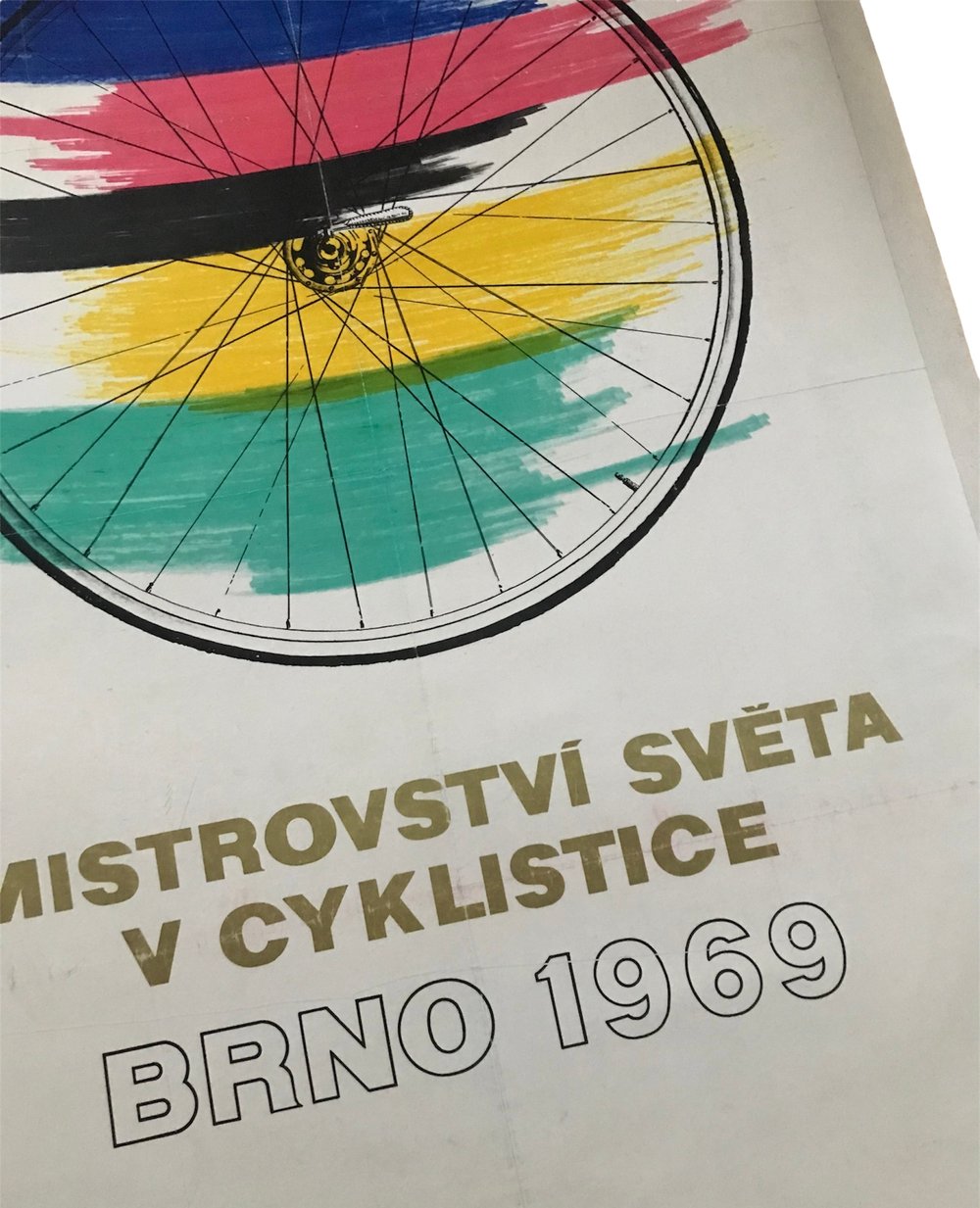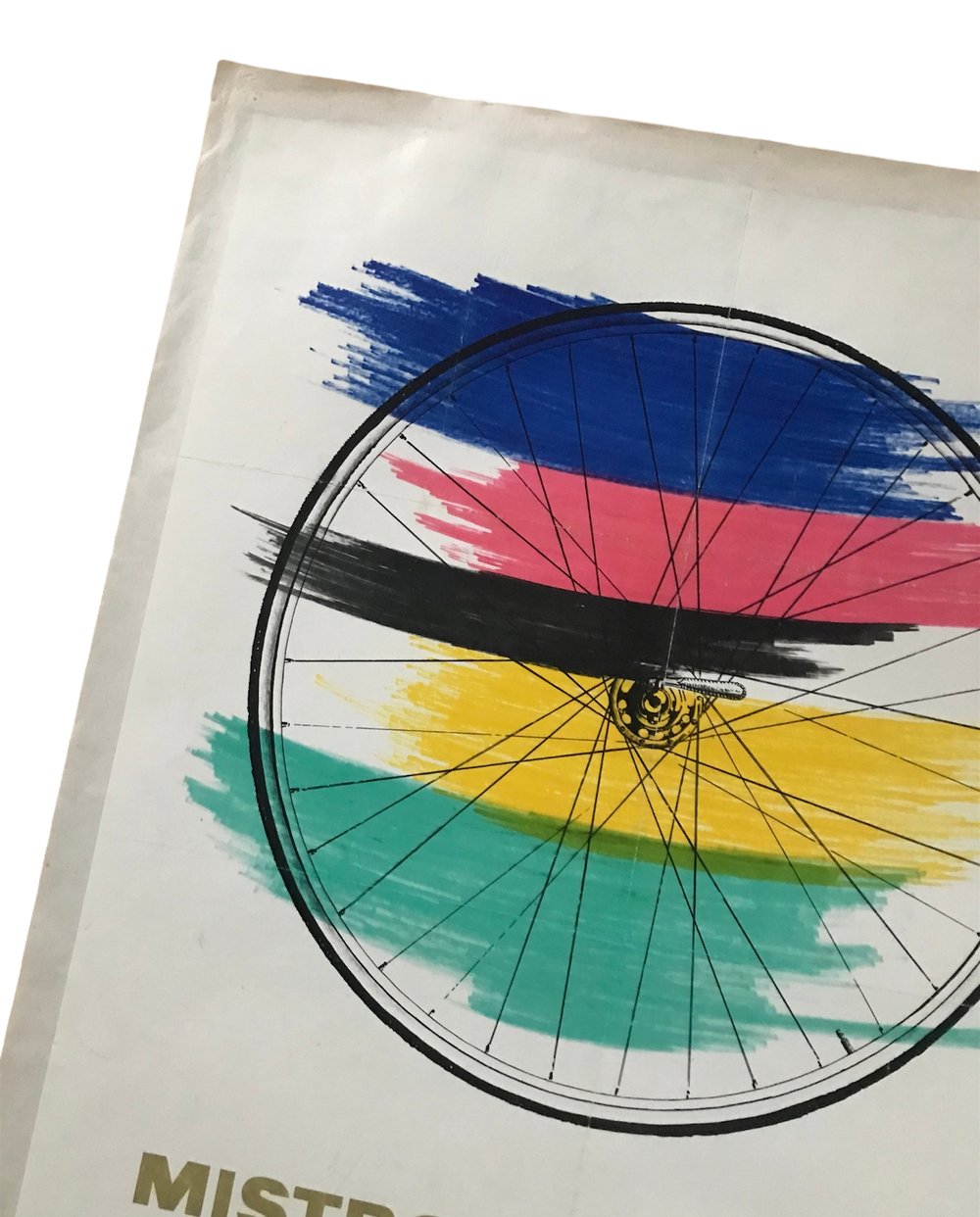 Description:
Made by the artist Y. Cihelka for this poster in the colors of the UCI flag to celebrate the 1969 World Track Championships in Brno, Czechoslovakia
The 1969 World Road Cycling Championships took place on August 10, 1969 in Zolder, Belgium for the professional road race, and from August 22 to 24, 1969 in Brno, Czechoslovakia for the rest of the events.
It's an original vintage bicycle poster, NOT a reproduction.
This poster has been archivally mounted on acid free paper with museum wheat paste and backed with linen canvas (Linen Backed). This protects the fragile poster. Early vintage posters viewed as temporary advertising were printed on inexpensive paper as their purpose was to be glued up on a wall or kiosk and most probably to have a different one replace it in a short time.
While expensive, linen backing is a conservation method used to mount, stabilize, preserve and protect vintage posters so they can be displayed or framed without compromising value.
Year: 1969
Printing method: Stone lithography
Printed in Brno by TISK GRAFIA
Size: 82cm x 57cm
Condition: in good condition
PLEASE NOTE to review carefully the photos to determine the condition.