Rare advertising poster of Vitus brand ambassador Sean "King" Kelly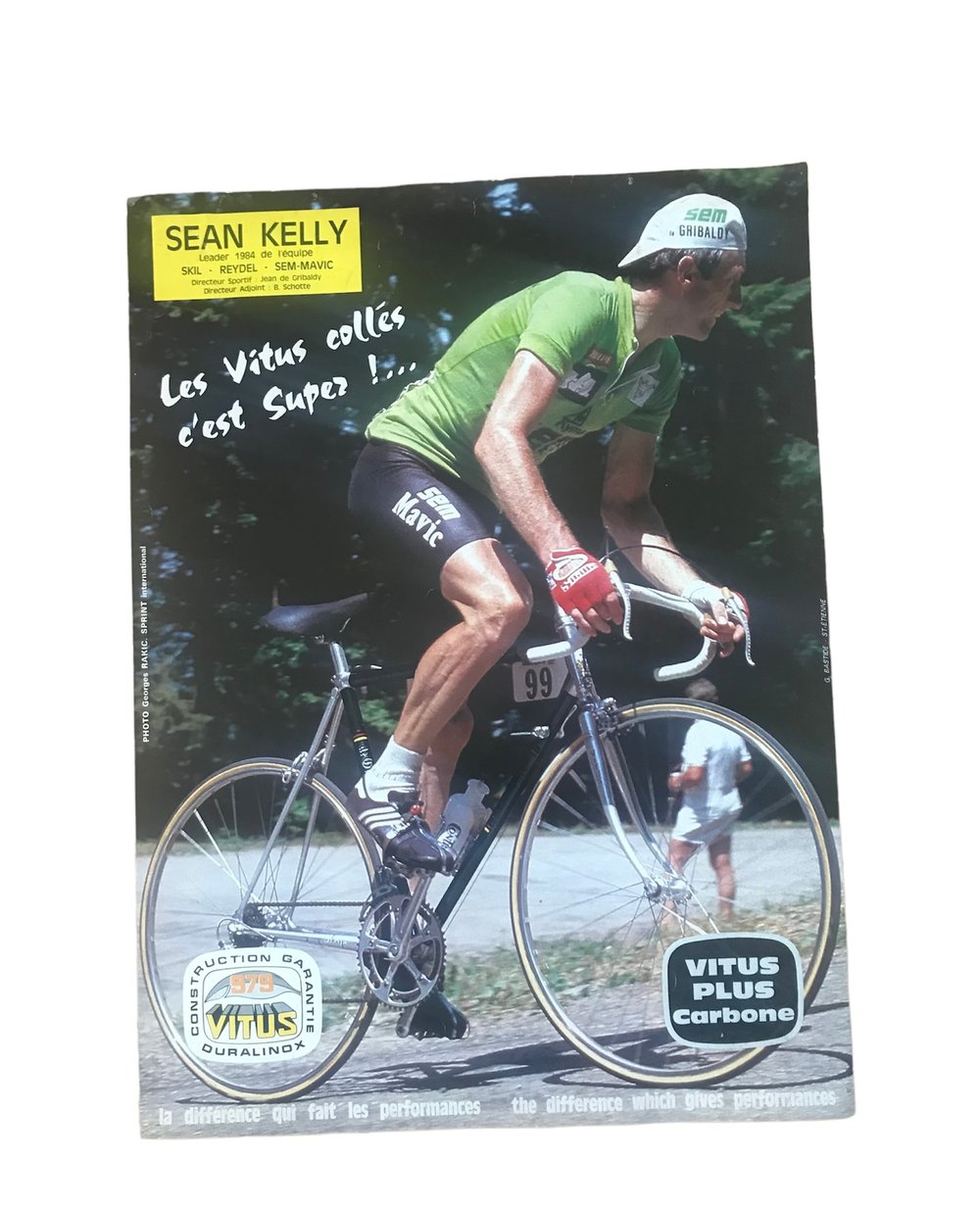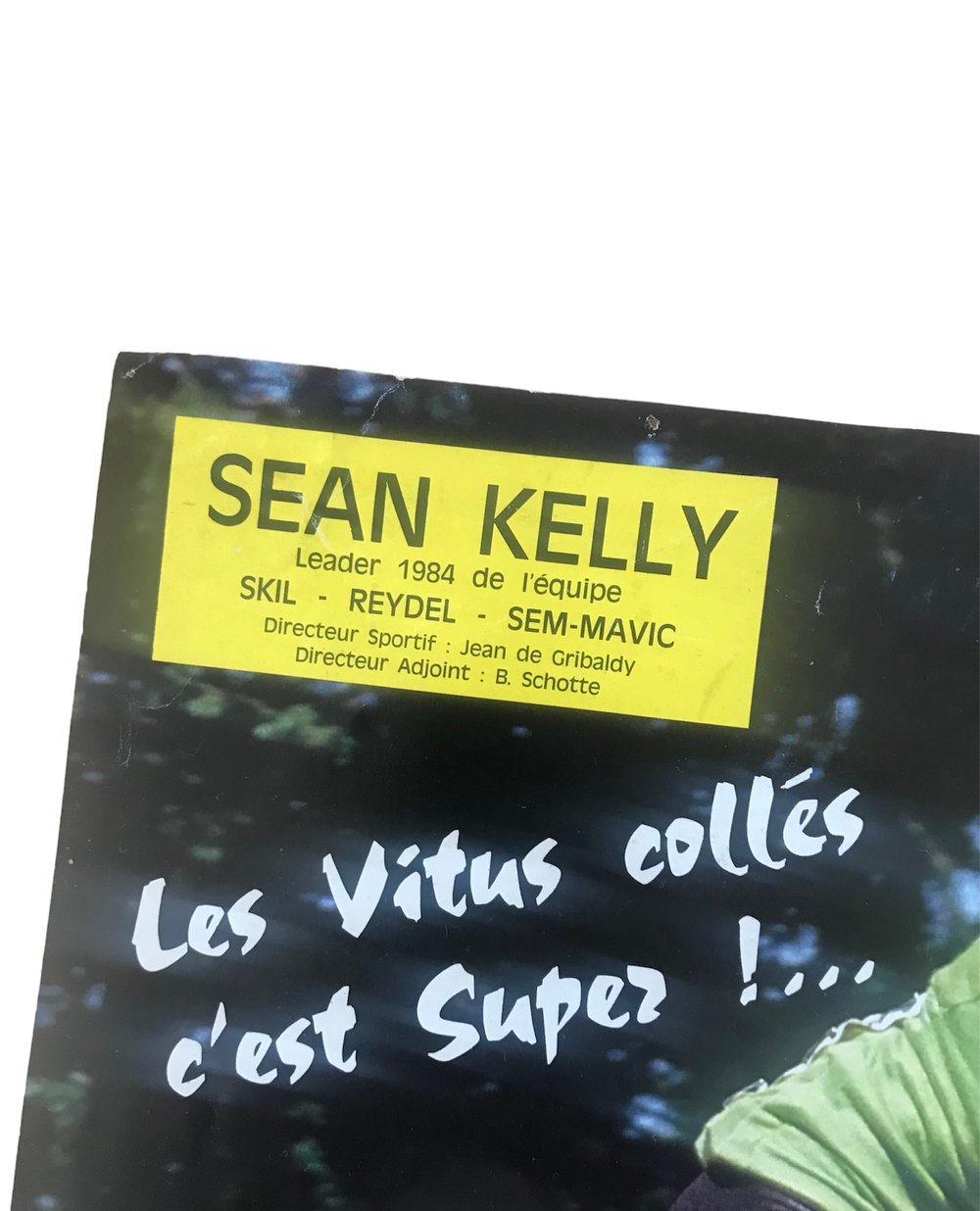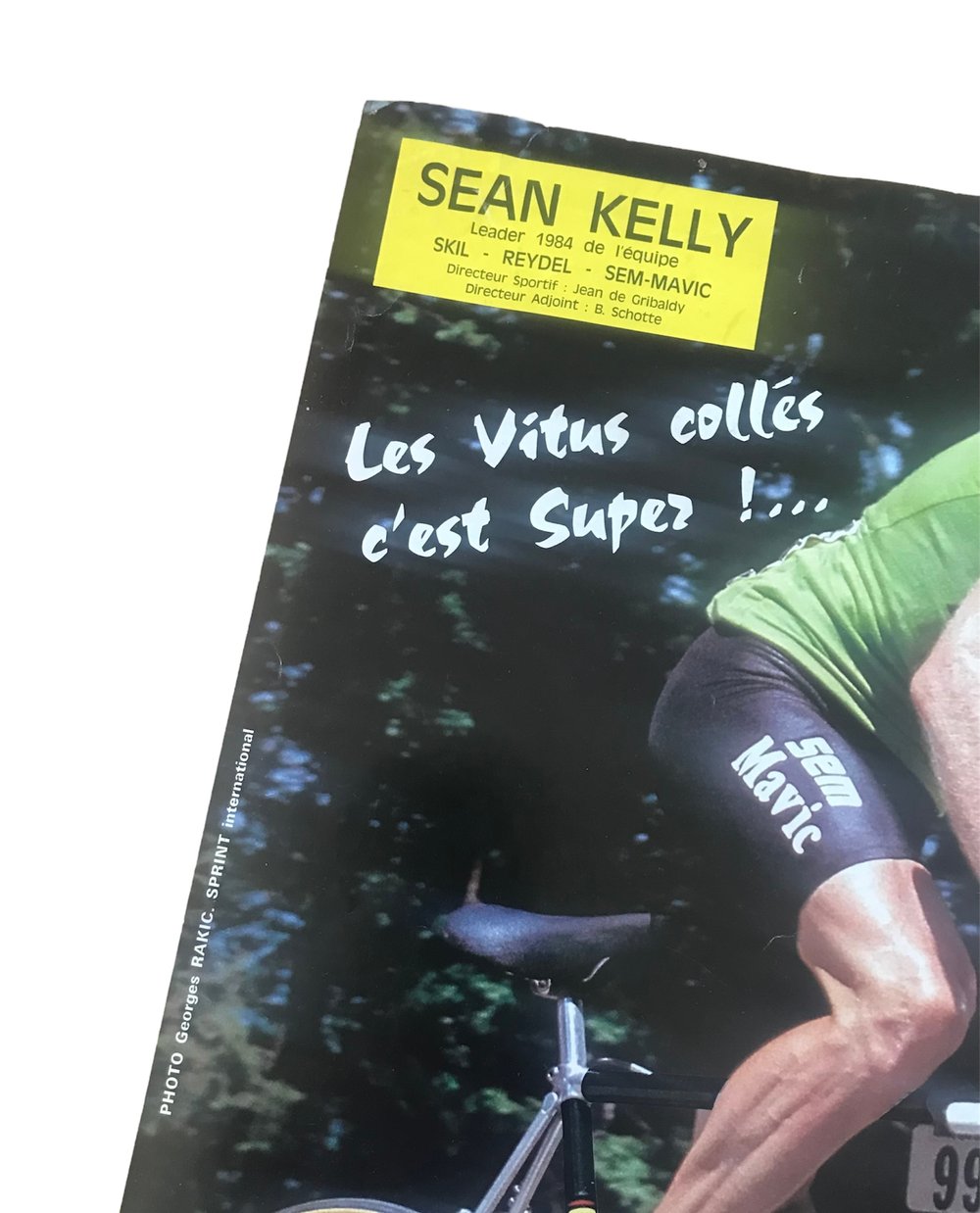 Description:
Rare poster with Vitus brand ambassador Sean Kelly, the most successful Vitus rider in the proud history of the marque and the man regarded by many as the finest Classics rider of all time.
Advertising poster to promote Vitus 979 glued tubes made of aluminum.
Size: 40cm x 30cm
Condition: in good condition
PLEASE NOTE to review carefully the photos to determine the condition.
History:
Vitus is an iconic bicycle company born in France as a high-end steel tubing manufacturer in the 1930s and became one of the most sought after high-end race frames as we established ourselves as a frame brand in the 1970's. Our rich heritage in road cycling and pioneering role in the development of aluminium and carbon fiber bicycle frames has underpinned a long list of top teams and riders that chose to race on Vitus. Most famous being Sean Kelly on board the Vitus 979 as the worlds No1 in the 1980s
The 1980s was an iconic era for bike racing as technology rapidly evolved and some of the all-time greats hit their prime. Debuting in 1979 the Vitus 979 frame became one of the most successful racing bikes ever built. Raced by many including Australia's Phil Anderson and Allan Peiper, Ireland's Sean Kelly and Stephen Roche, Britain's Graham Jones, Colombia's Luis Herrera.
It was of course Sean 'King' Kelly that became synonymous with the Vitus brand given his domination of the classics and Grand Tour win at the Vuelta Espania on board the 979, becoming the world's No.1 ranked cyclist of the era. Sean's uncompromising gritty style, all-round ability and powerful sprint earned him the reputation as the hard man of cycling, with many of his wins on board Vitus now an integral part of cycling's folklore.