Original poster La Française Diamant 🇫🇷 Circa 1935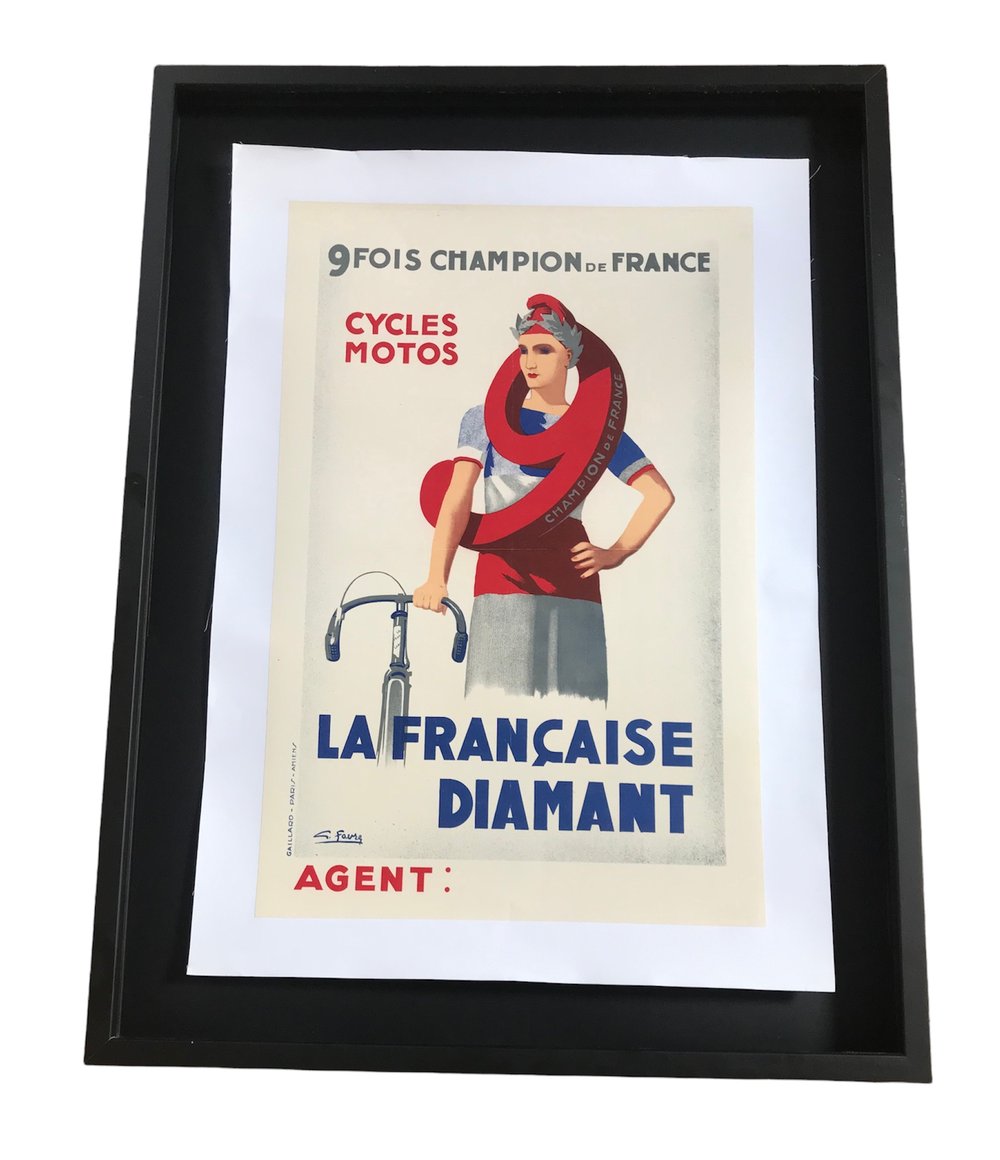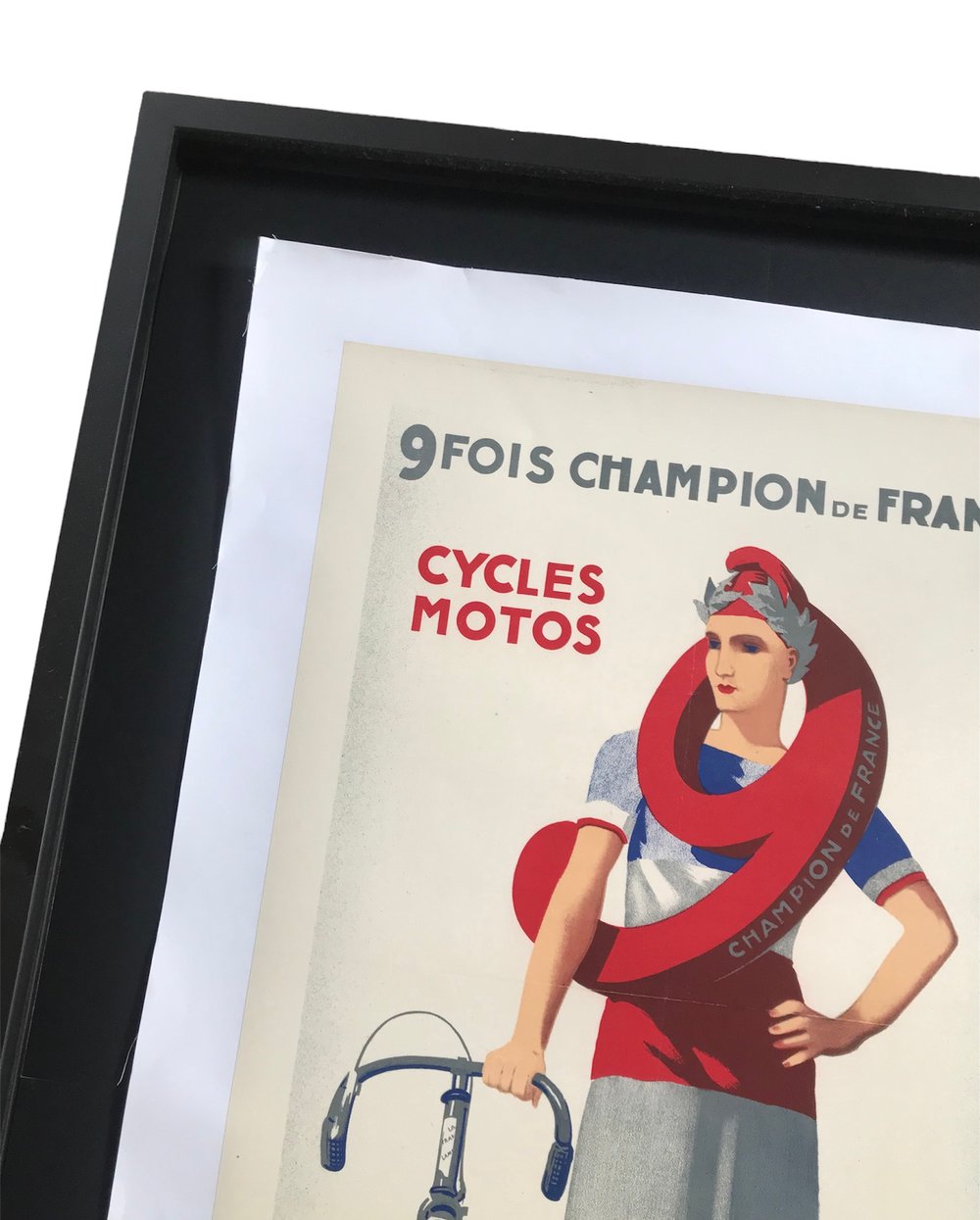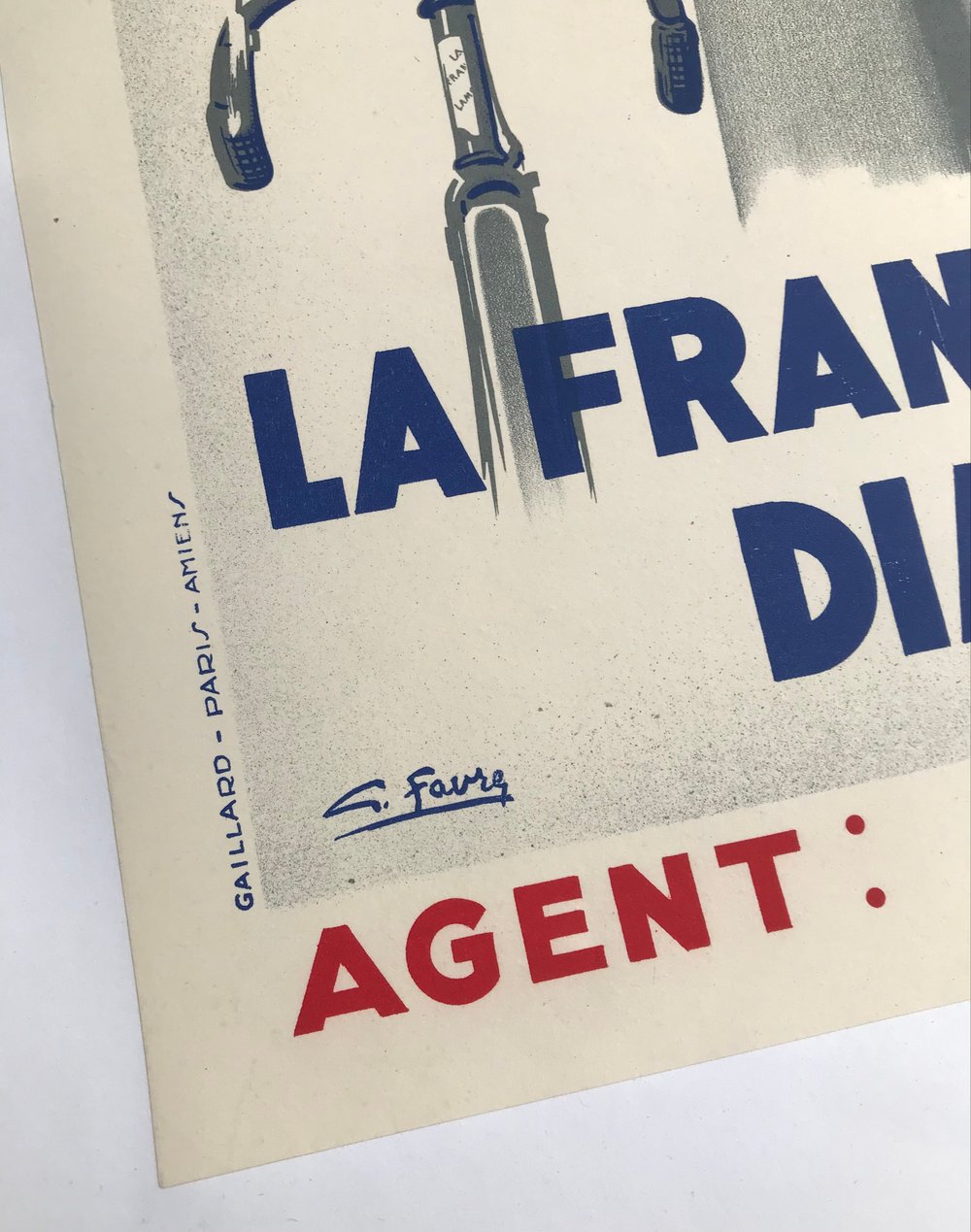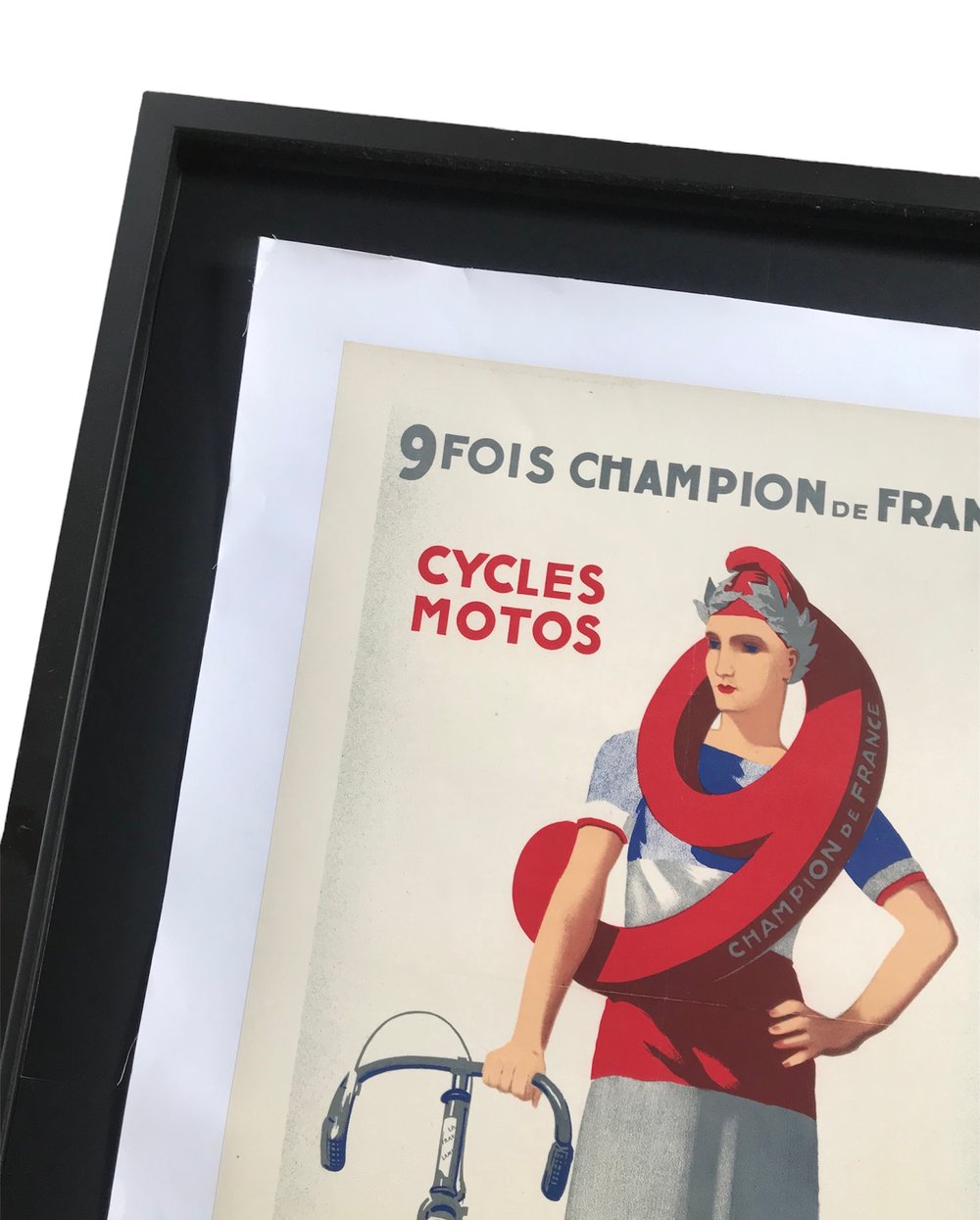 Description:
This gorgeous advertising poster for the French brand "La Française Diamant" shows a woman cyclist with the number 9 draped around her neck. This refers both to the text at the top of the poster which reads '9 Fois Champion de France' (9 times French champion) and to a common practice of professional cyclists who sometimes wear an inner tube around their neck.
La Française Diamant was a French brand of racing bikes, velocipedes, mopeds and motorbikes well known through its sponsorship of the La Française professional cycling team. La Française participated in several Tours de France, including Maurice Garin and Léon Scieur winning the Tour de France in 1903 and 1921. In 1923, the brand was bought by Alcyon.
This poster is an original first printing, not a reproduction.
Year: Circa 1935
Made in France and designed by Abel Faivre
Printed by Gaillard - Paris - Amiens
Printing method: Stone lithography
Size: Approximately 40 x 60cm (16 x 23,5inches)
Sold unframed
PLEASE NOTE to review carefully the photos to determine the condition.
Additional information:
Having received the distinction of Chevalier de la Légion d'honneur from the French State in 1906, Abel Faivre, or Jules-Abel Faivre born in Lyon (1867-1945) was a French painter, portraitist, poster artist, illustrator and caricaturist and cartoonist, best known for his humorous drawings. He attended the Ecole Nationale des Beaux-Arts in Lyon, the Société Nationale des Beaux Arts, the Académie Julian and was a member of the Société des Artistes Français. Faivre was well known for his French propaganda posters during the First World War and his illustrations in publications such as Le Rire, L'écho de Paris and Le Figaro.