Original vintage bicycle poster / Alcyon "Paris-Roubaix" 1939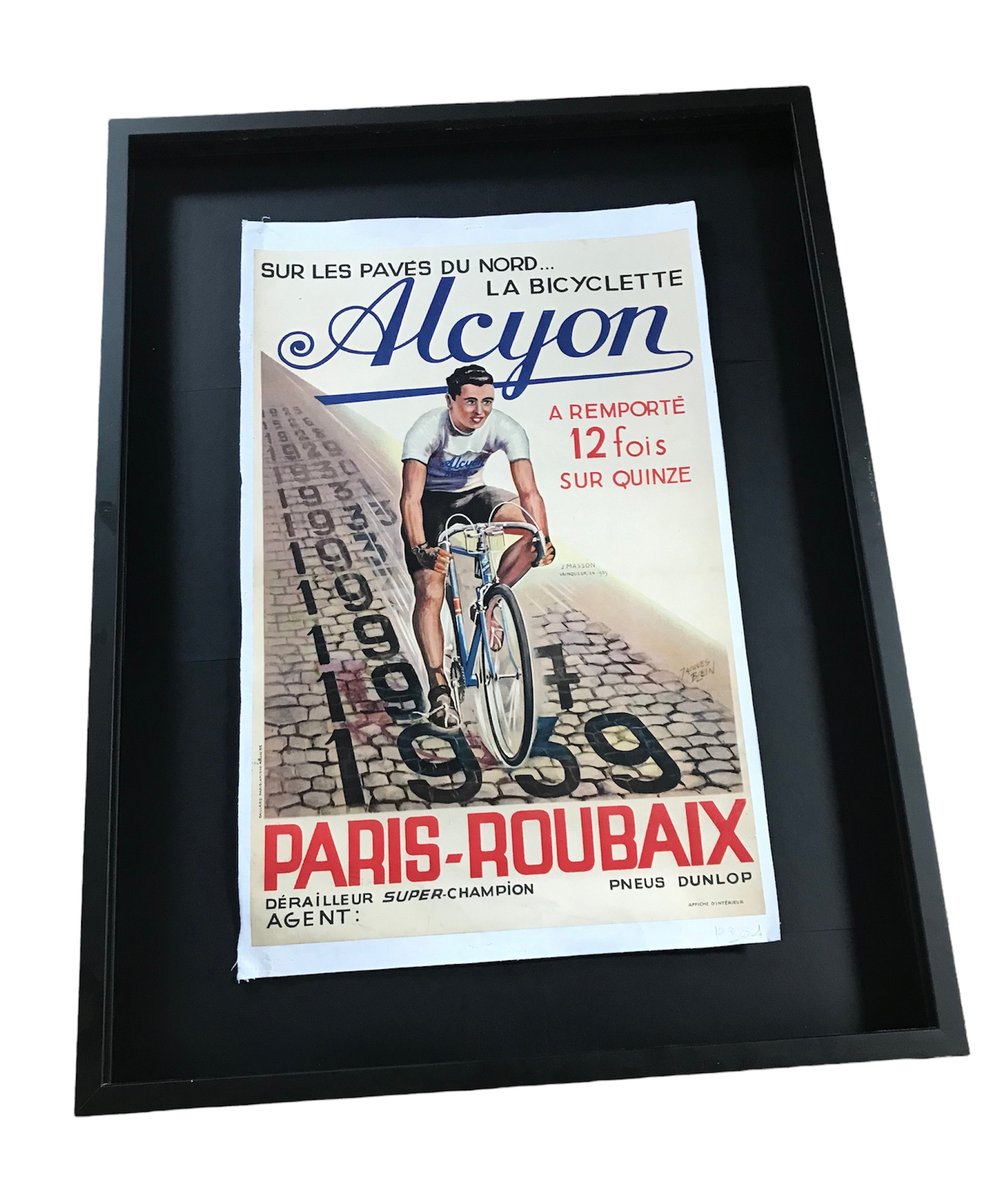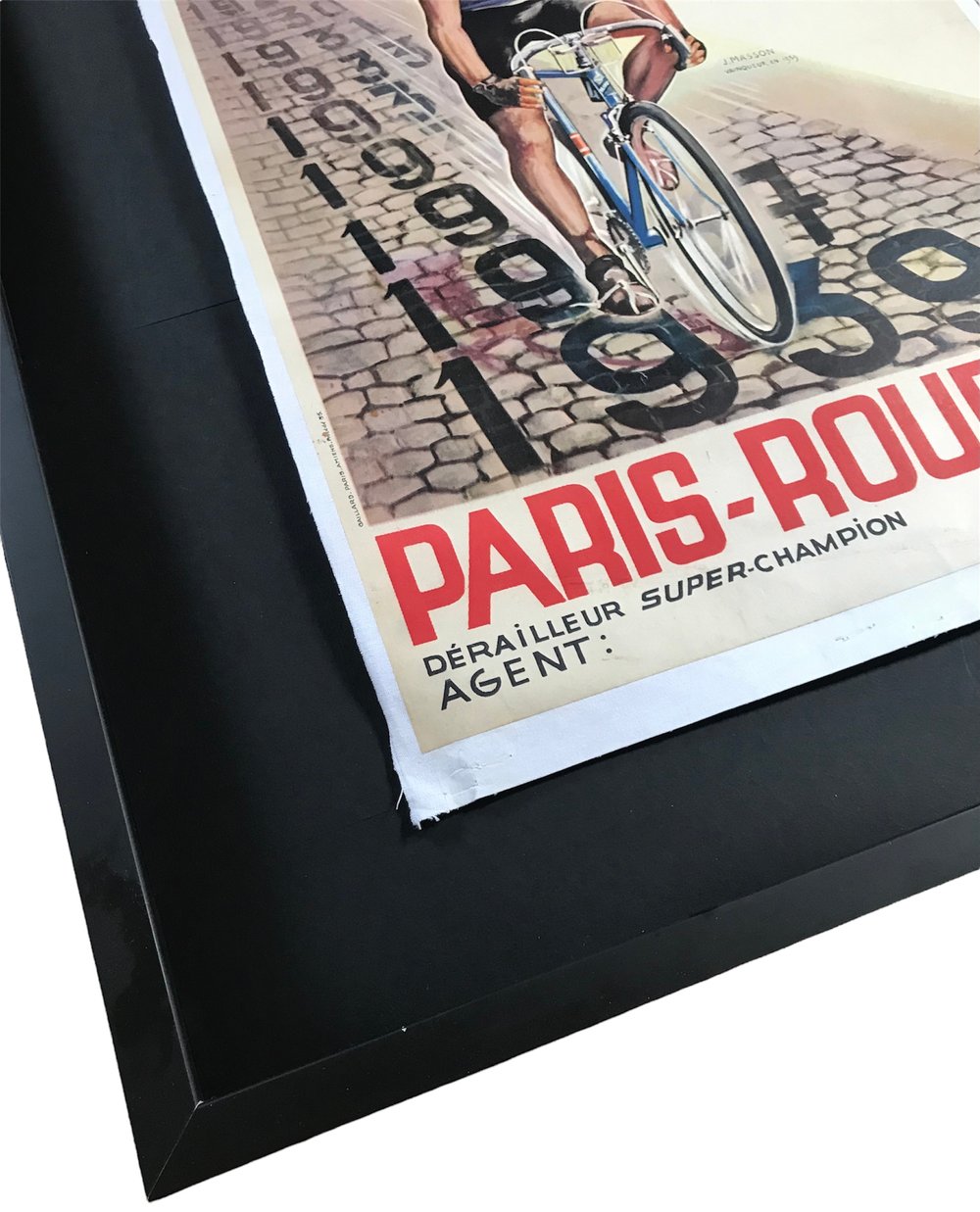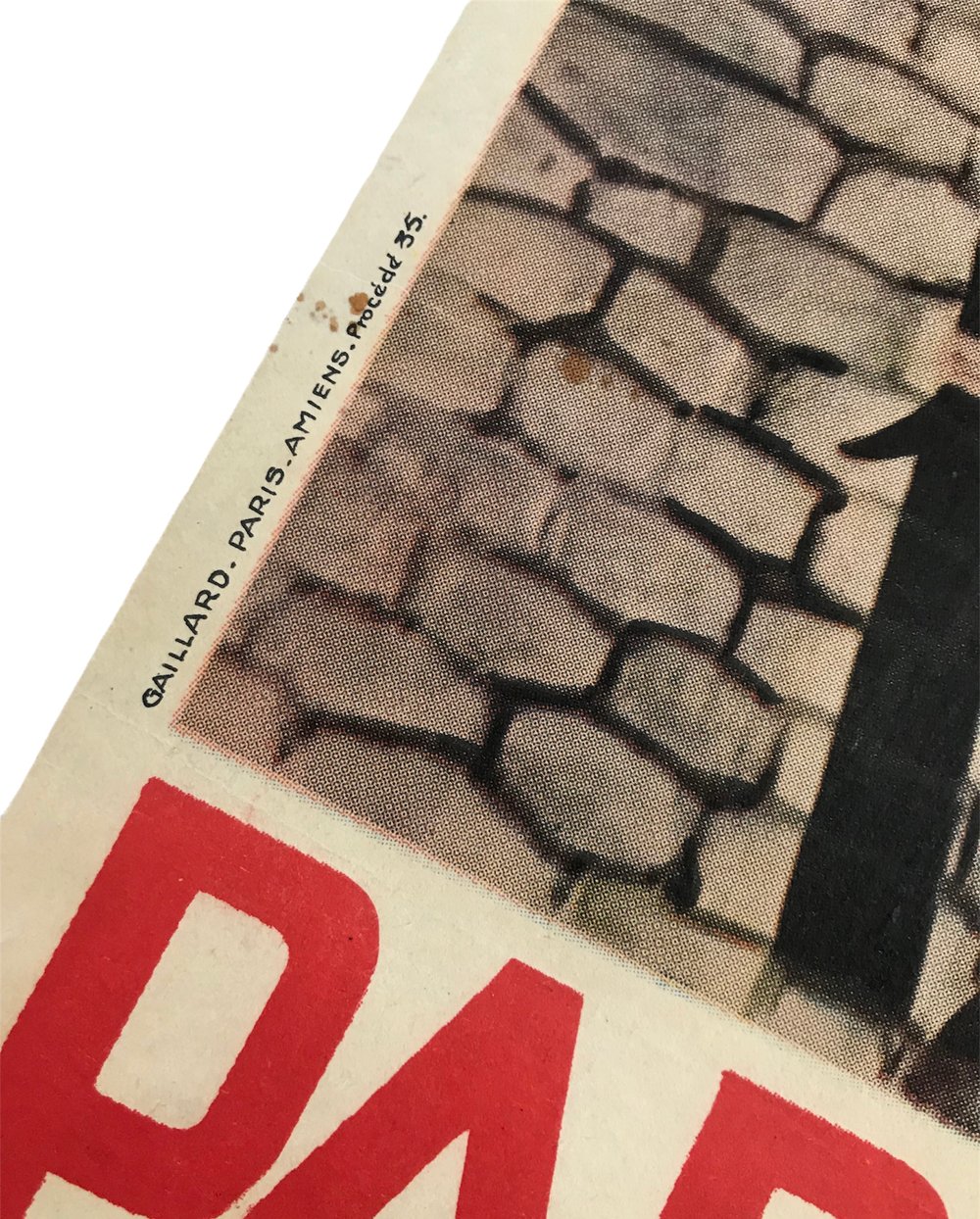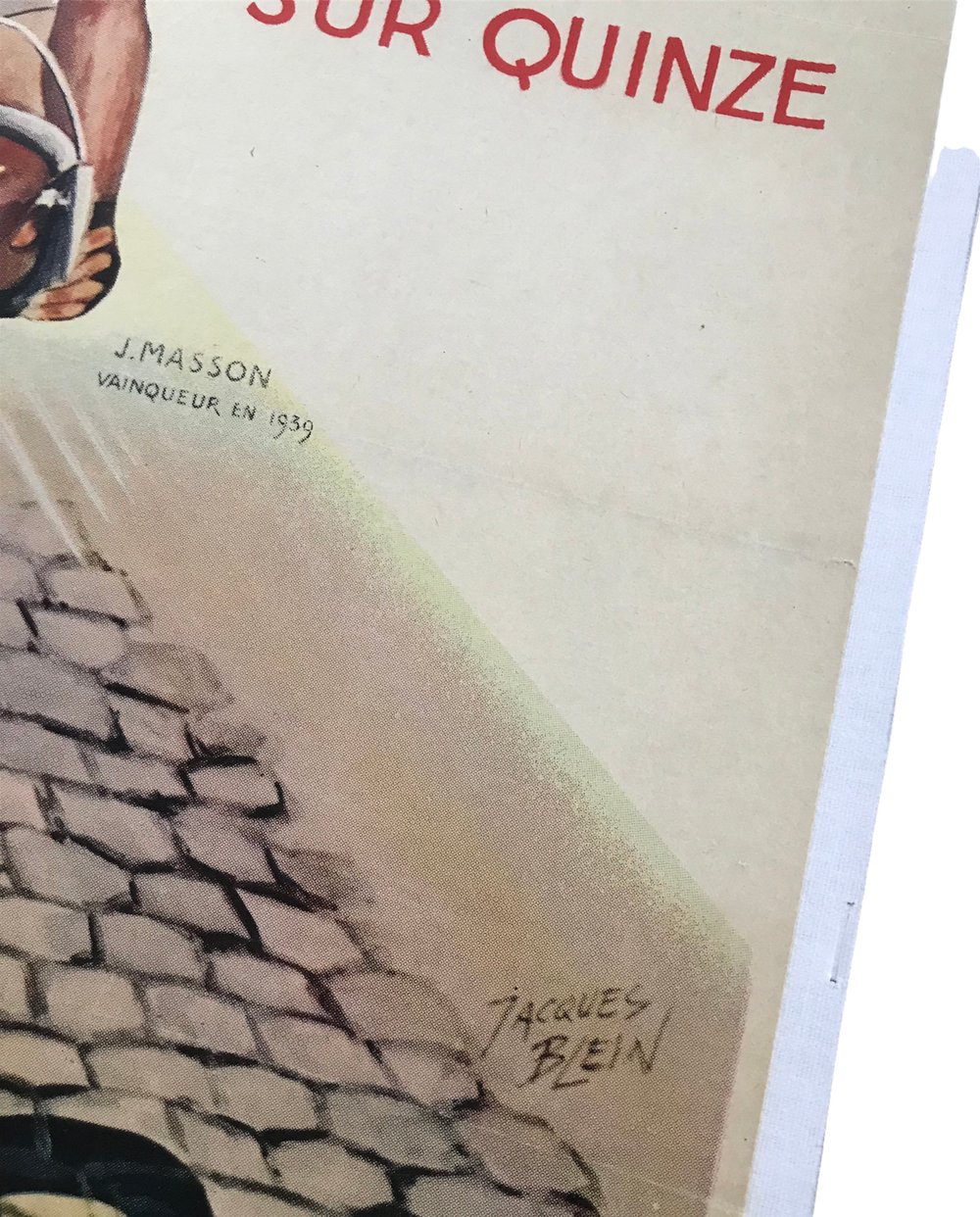 Description:
Linen backed painting art bicycle poster by Jacques Blein : Alcyon, on the cobblestones of the North, triumphed 12 times out of 15, and in 1939 with the Belgian Emile Masson. The ideal illustration for the Enfer du Nord and its 40th edition.
It's an original vintage bicycle poster, NOT a reproduction.
This poster has been archivally mounted on acid free paper with museum wheat paste and backed with linen canvas (Linen Backed). This protects the fragile poster. Early vintage posters viewed as temporary advertising were printed on inexpensive paper as their purpose was to be glued up on a wall or kiosk and most probably to have a different one replace it in a short time.
While expensive, linen backing is a conservation method used to mount, stabilize, preserve and protect vintage posters so they can be displayed or framed without compromising value.
Year: 1939
Printed in France by Imprimerie Gaillard, Paris-Amiens
Printing method: Stone lithography
Size: 59cm x 38cm (23 x 15 inches)
Condition: Linen-backed, In good condition.
Sold unframed.
PLEASE NOTE to review carefully the photos to determine the condition.
Additional information:
The French brand Alcyon was born in 1903 and in 1905 the Alcyon pro cycling team was created and equipped a large number of cyclists from that time until 1962. Alcyon bicycles won the greatest cycling events of the modern world with 14 Tours de France, 12 Paris-Roubaix and 13 Bordeaux-Paris among others. A small manufacturer in the western suburbs of Paris, Alcyon became the most successful brand before the war. The successes recorded each year during the Tour de France earned it the nickname of "intrepid Alcyon" and the greatest racers would escape under the brand. From Gustave Garrigou to Nicolas Frantz, Lucien Petit-Breton, Octave Lapize, Henri Pelissier or André Leducq. Alcyon has become a legendary brand which still today thrills cycling history enthusiasts.
Alcyon bicycle riders have won 14 Tours de France (7 of which were with national teams), 13 Paris-Roubaix and 11 Bordeaux-Paris, 4 World Road Race titles, and it's riders were National Champions of France, Belgium and Luxembourg on the road and in cyclo-cross.
The team won all five of the biggest single-day races in the sport, known as the Monuments of cycling. They are Milan-San Remo, thé Tour of Flanders, Paris-Roubaix, Liège-Bastogne-Liège and the Tour of Lombardy.
In total, the team won 120 world-class races.