Original vintage poster Cicli Bartali / 1952 Tour de France / Fausto Coppi and Gino Bartali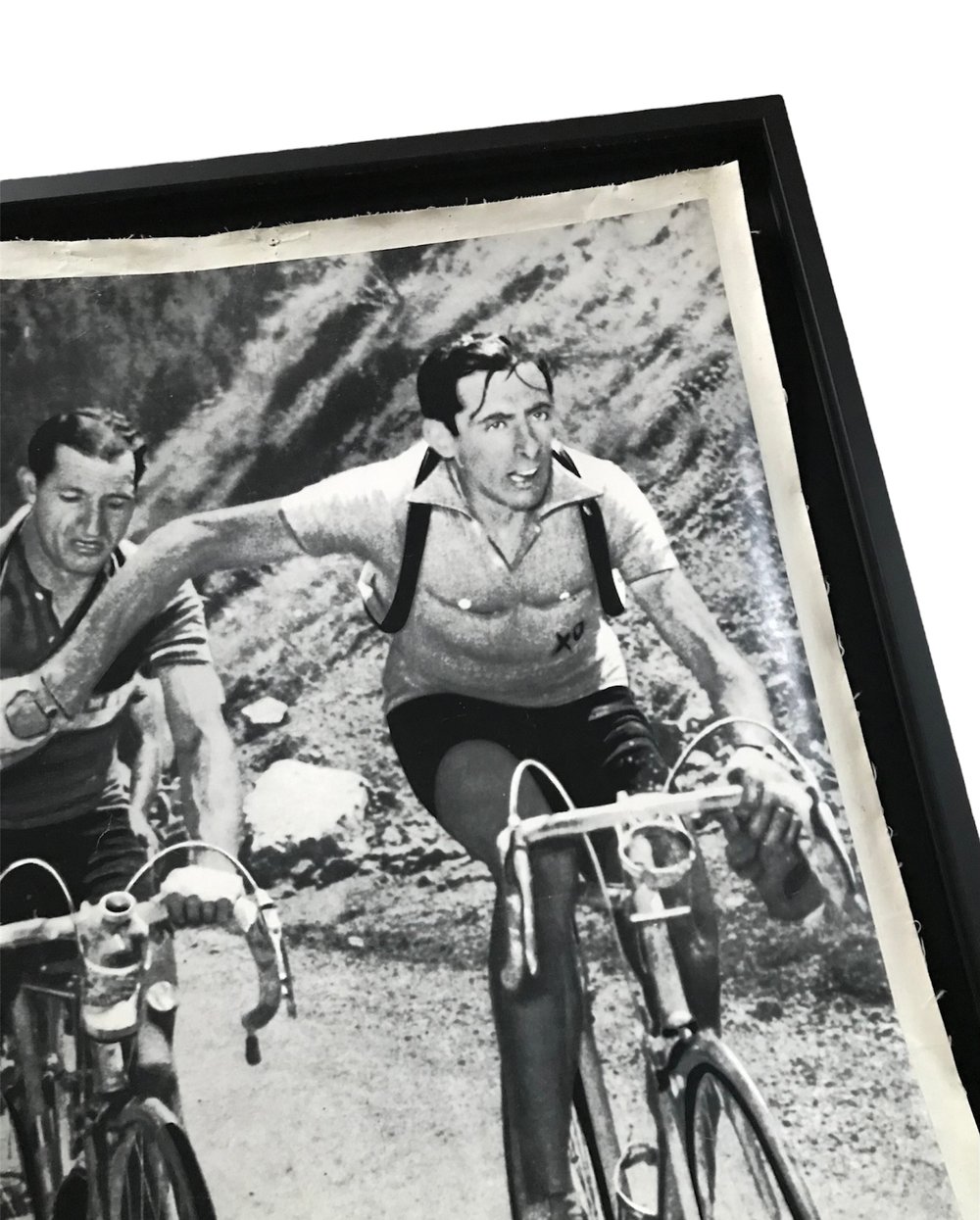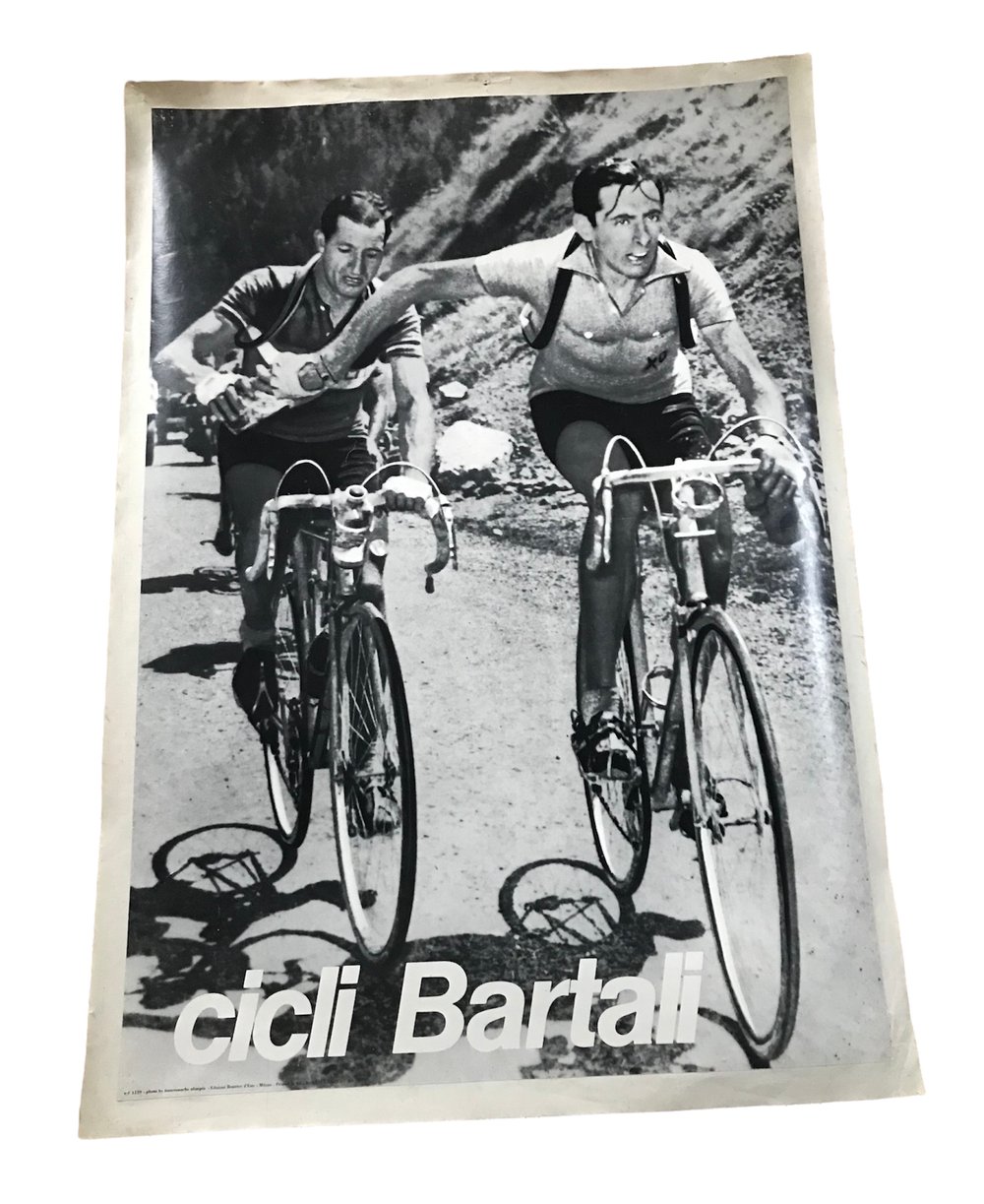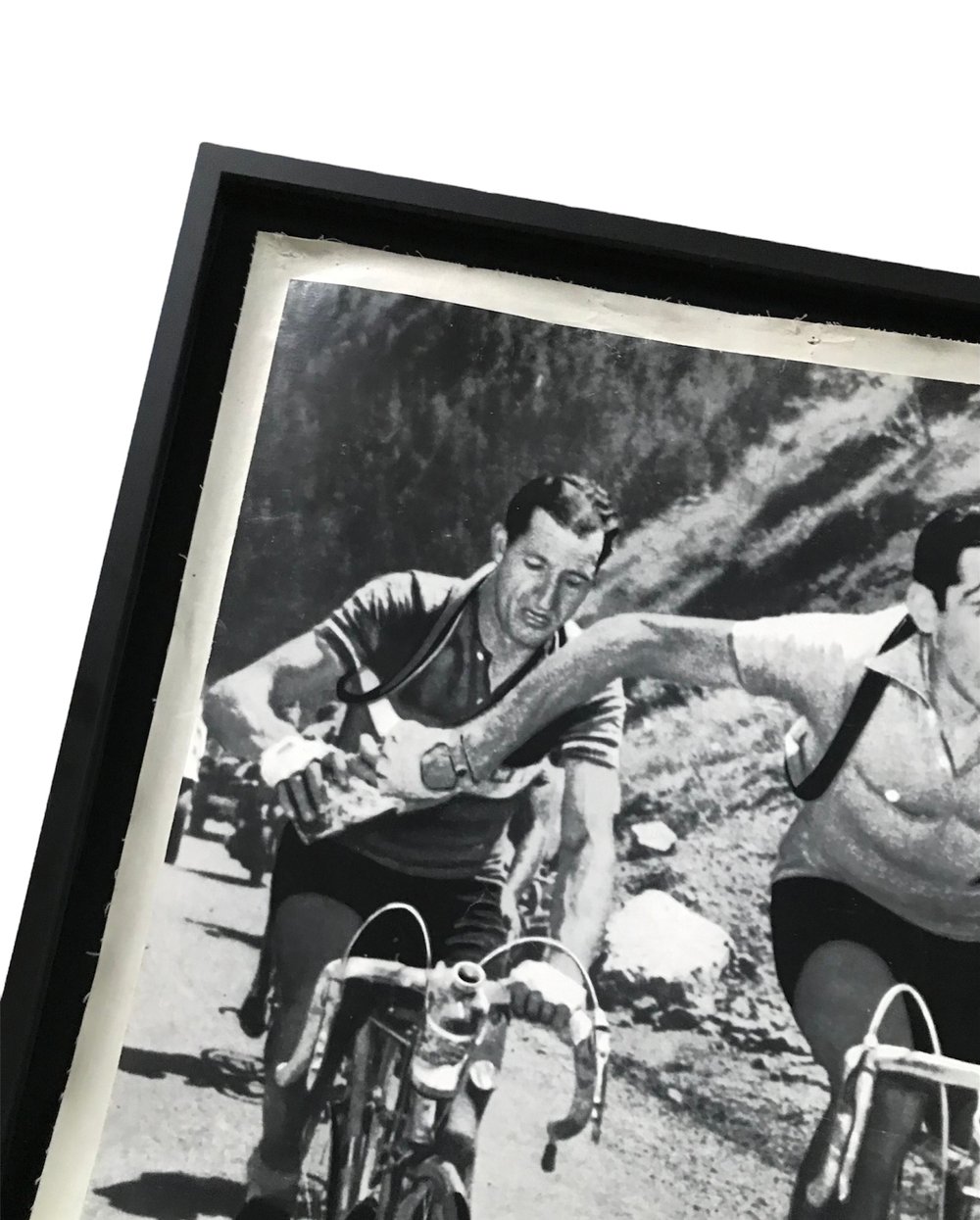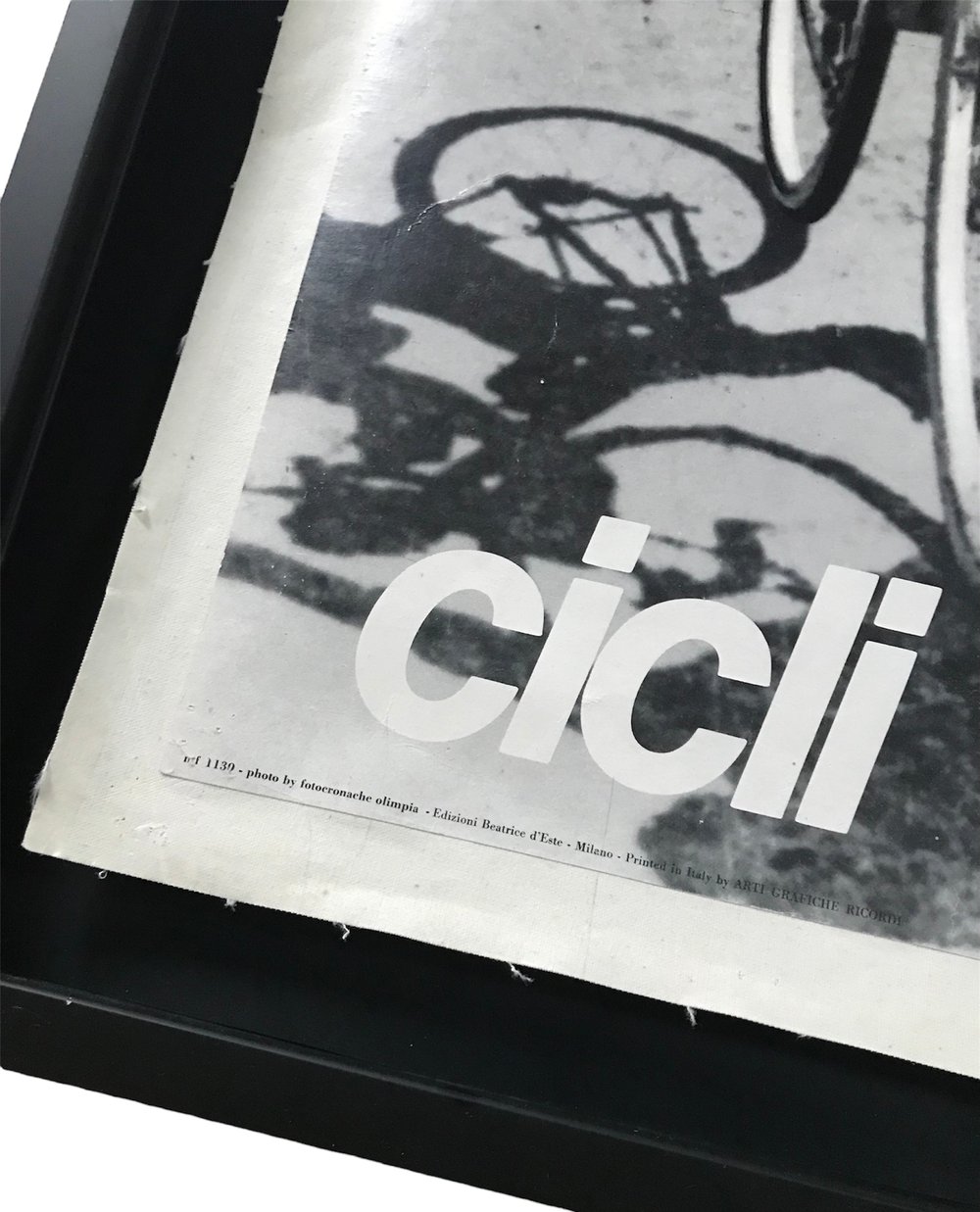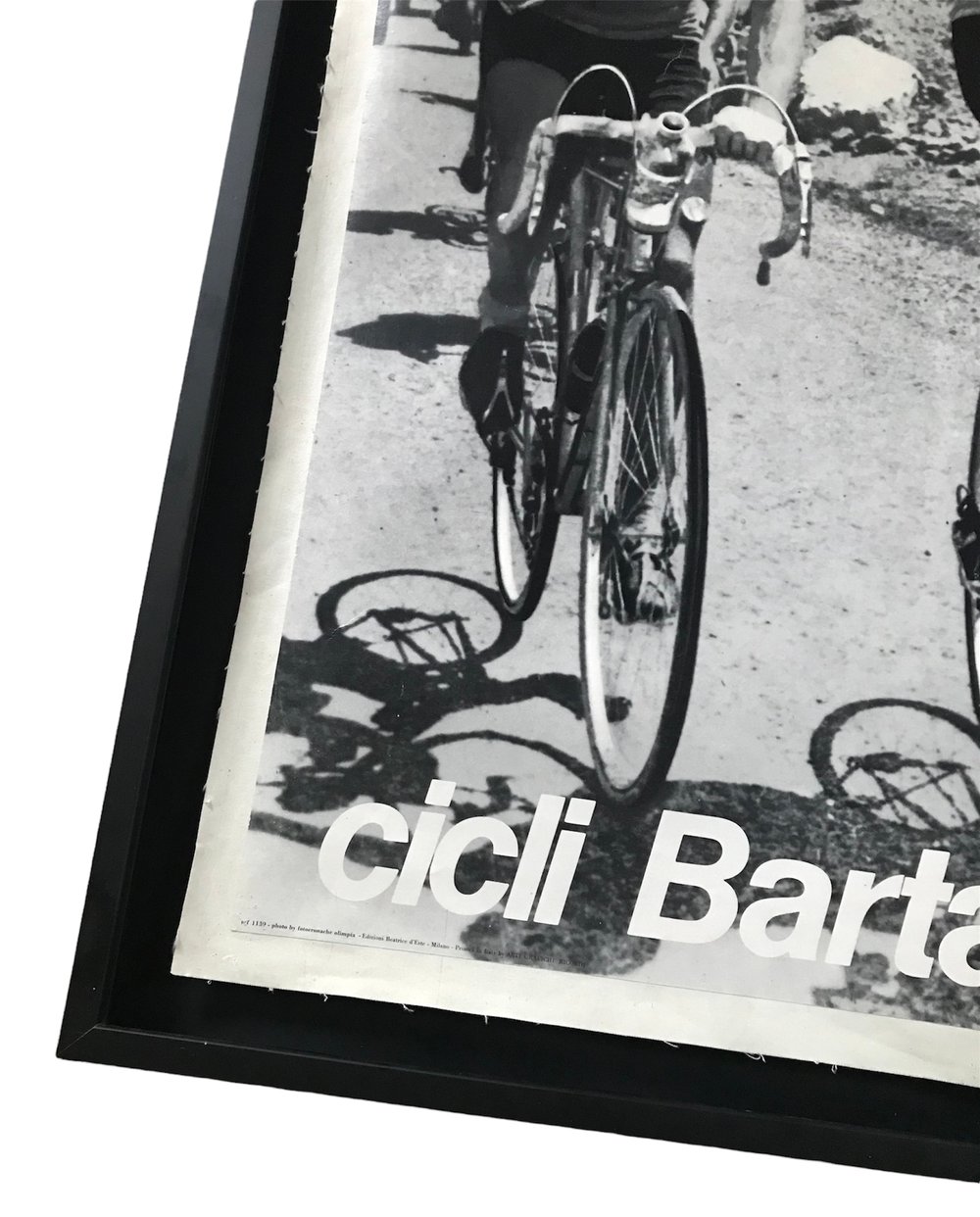 Description:
Grab this beautiful 1952 Tour de France poster with Fausto Coppi and Gino Bartali of the unknowing water bottle debate between two rivals, which one passed the water bottle!
It's an original vintage bicycle poster, NOT a reproduction.
This poster has been archivally mounted on acid free paper with museum wheat paste and backed with linen canvas (Linen Backed). This protects the fragile poster. Early vintage posters viewed as temporary advertising were printed on inexpensive paper as their purpose was to be glued up on a wall or kiosk and most probably to have a different one replace it in a short time.
While expensive, linen backing is a conservation method used to mount, stabilize, preserve and protect vintage posters so they can be displayed or framed without compromising value.
Size: 67 x 98 cm (26,5 x 38,5 inches)
Printed in Italy by Arti Grafiche Ricordi
Photo by fotocronache olimpia - Edizioni Beatrice d'Este - Milano
Condition: In good condition, linen-backed.
PLEASE NOTE to review carefully the photos to determine the condition
Additional information:
During the climb of the Galibier a photographer for Omega, Carlo Martini, snapped a photo where you could see the passage of a water bottle between the two arch rivals. The photo quickly became a symbol of knightly sports rivalry, the contest between gentlemen and fair play that characterized the relationship between the two champions.
But, the truth about the photograph has always been in debate: Fausto Coppi leading the race in the yellow jersey and Gino Bartali during the stage between Lausanne and Alpe d 'Huez of the 1952 Tour de France, the legend is that still today no one knows who is passing the water bottle to whom. This represents the values of the sport of cycling: integrity beyond the competition, friendship, sharing, and brotherhood through the efforts.
Coppi and Bartali were always rivals in the postwar years; they were only on the same team in 1940, Cicli Legnano. After the war, Coppi raced for Bianchi for more than 10 years! The tifosi (fans) of the two champions were quite divided, each party completely dedicated to their champion!