Suze advertising poster 🇫🇷 Arrival ceremony at the Parc des Princes of the 40th Tour de France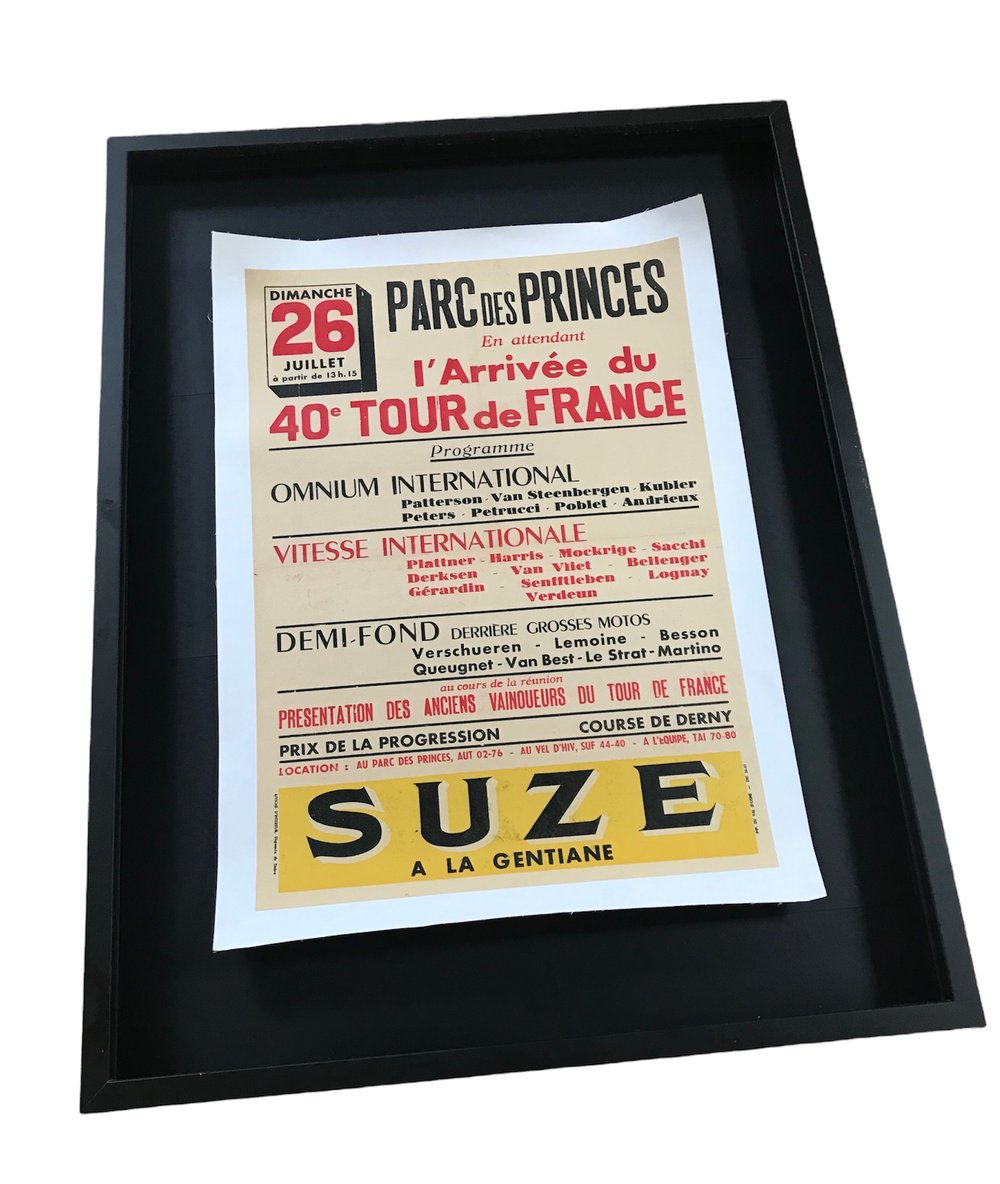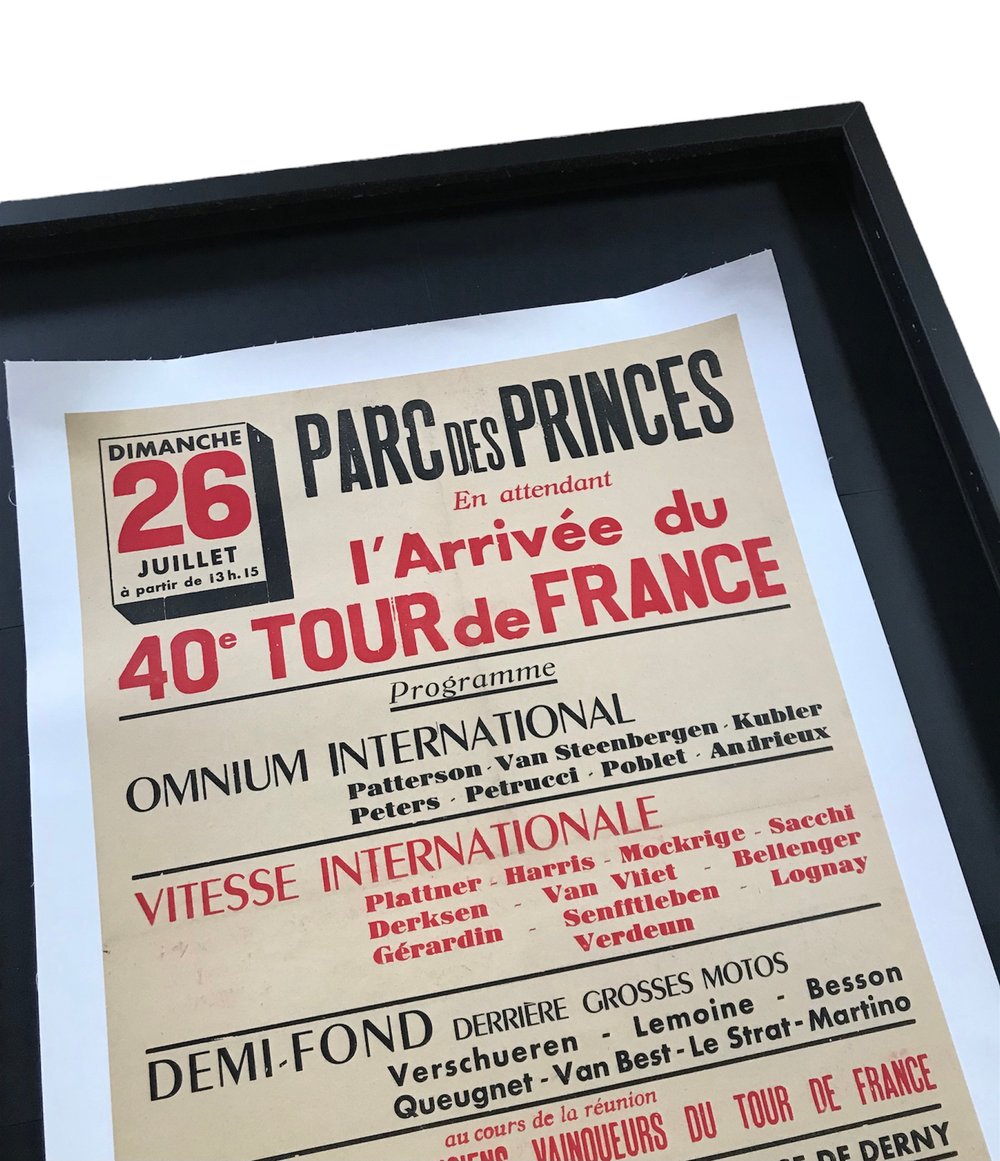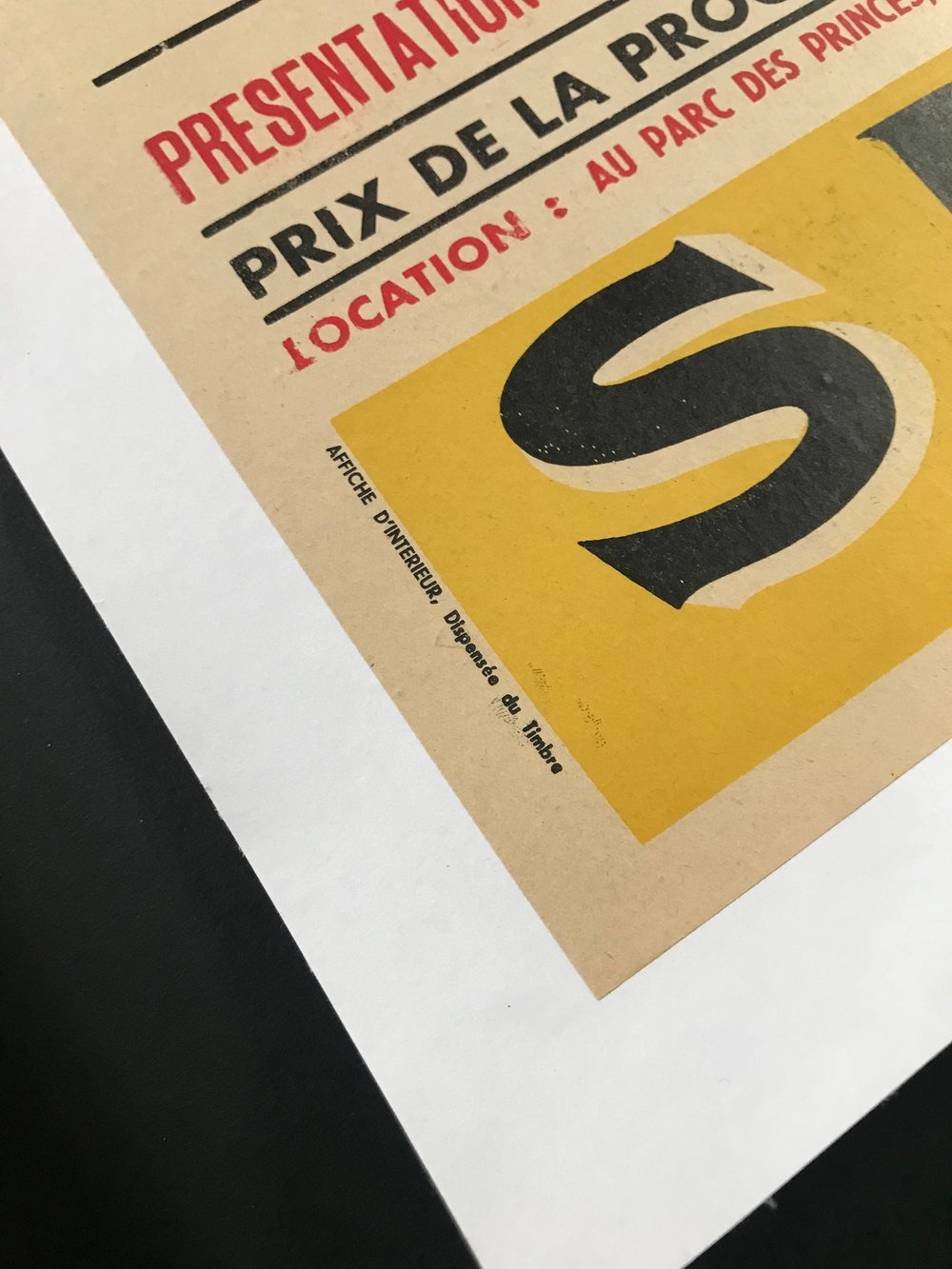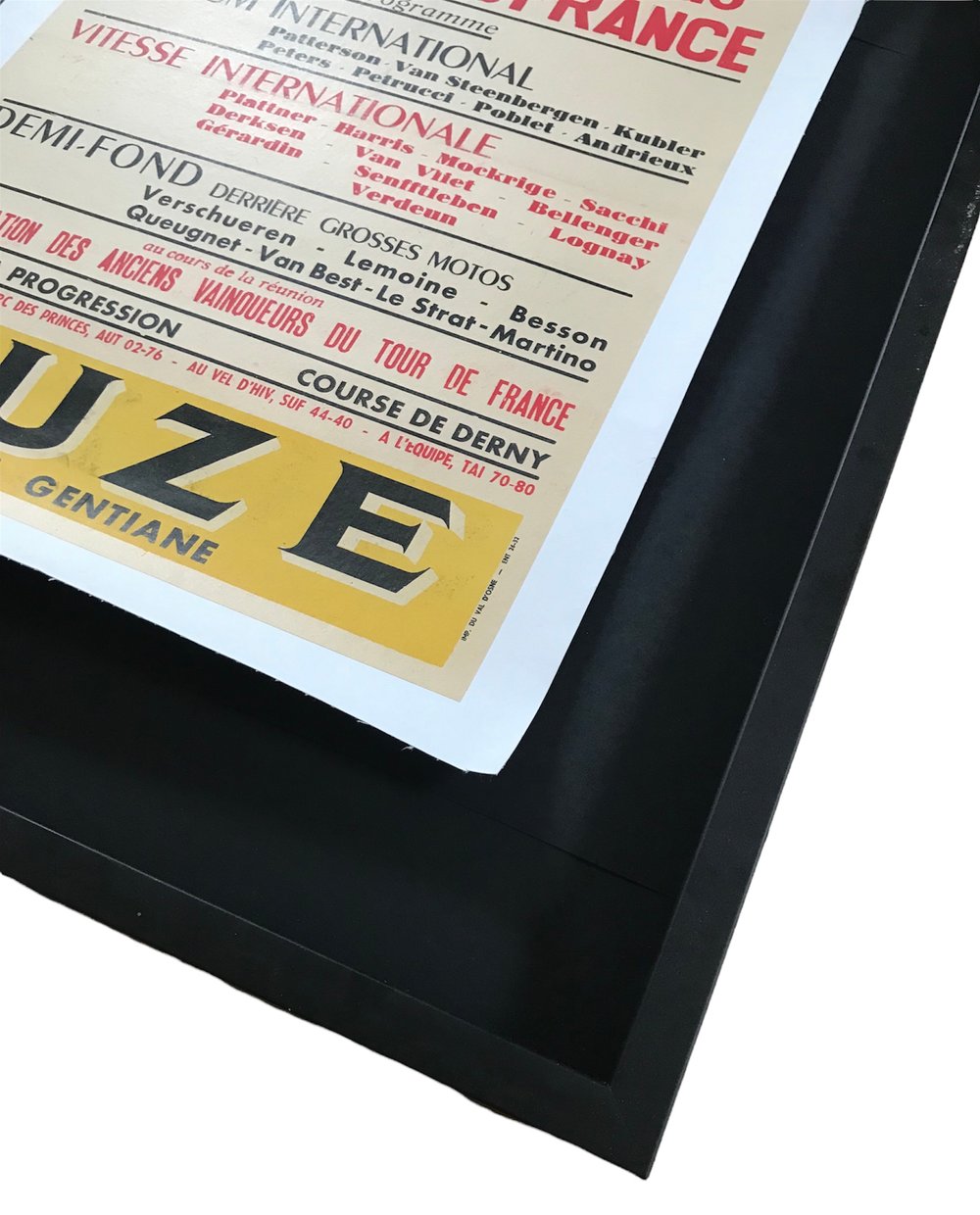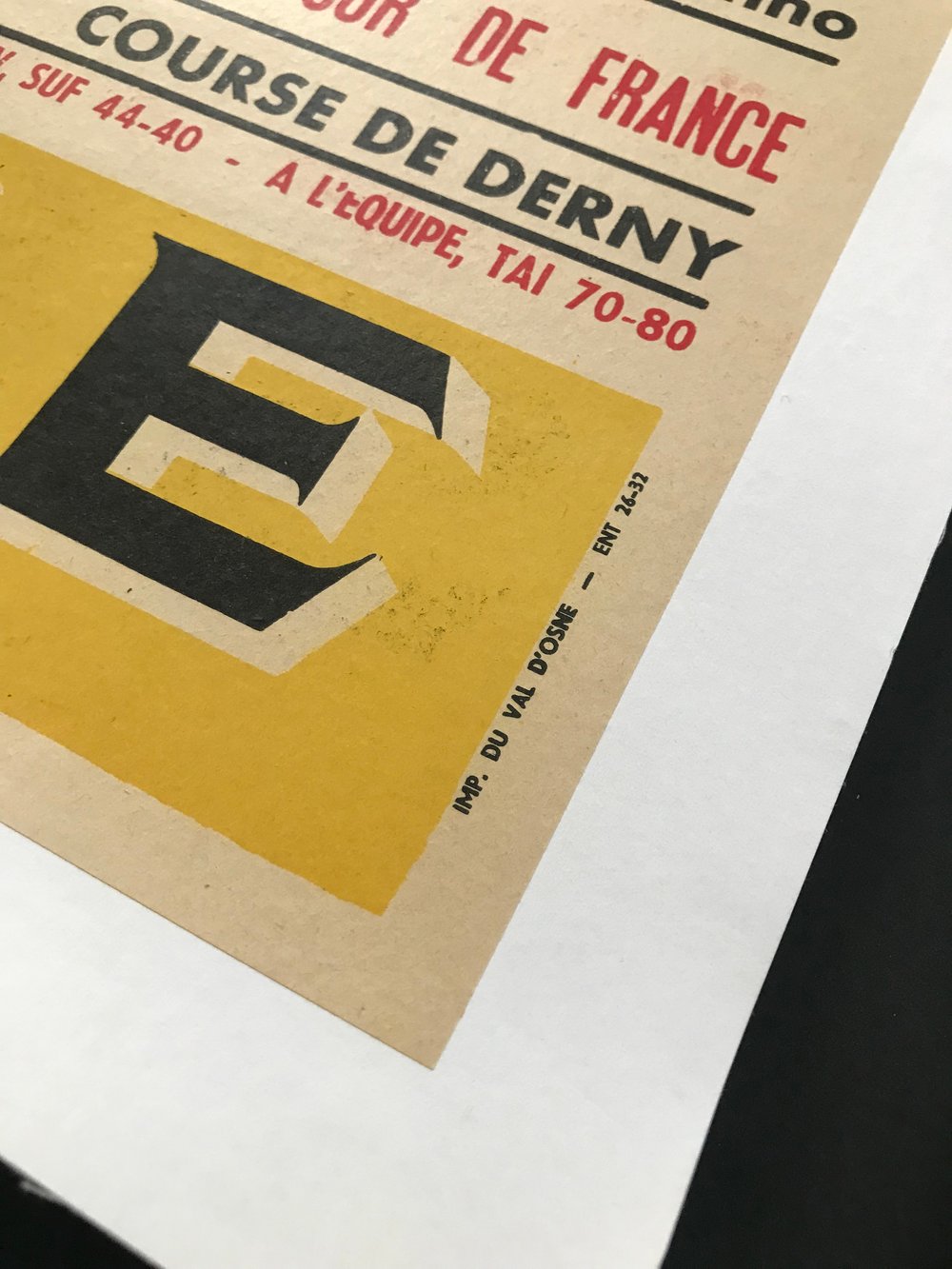 Description:
Gorgeous eye-catching poster of the programme of the riders participating in the ceremony at the finish of the 40th Tour de France. Signature of the Suze brand with its famous yellow band at the bottom of the poster.
Suze is a big name in French aperitifs and owes its reputation to its inimitable bitter taste and iconic, slender bottle.
Year: 1953
Printed in France by Imprimerie du Val d'Osne
Printing method: Stone lithography
Size: Approximately 39 x 56,5cm (15 x 22inches)
PLEASE NOTE to review carefully the photos to determine the condition.
Additional information:
In 1885, Fernand Moureaux inherited a family distillery in Maisons- Alfort. In order to rescue the company from the brink of bankruptcy, he joined forces with Henri Porte, his bank manager's son, to create a new aperitif. The two men believed in the future of chilled aperitifs and the power of a brand, so together they strove to create a new sort of aperitif, going against the grain of what was fashionable at the time: instead of basing their aperitif on wine, they used a plant — gentian!
The idea was ingenious, and in the heat of the following summer, the gentian aperitif quickly drew many enthusiasts. It even won over Parisians when, in 1889, Fernand Moureaux presented his aperitif at the World's Fair and was awarded the prestigious gold medal.