Vintage poster NOS 1982 World Champion Giuseppe Saronni - Clément cycle's advertising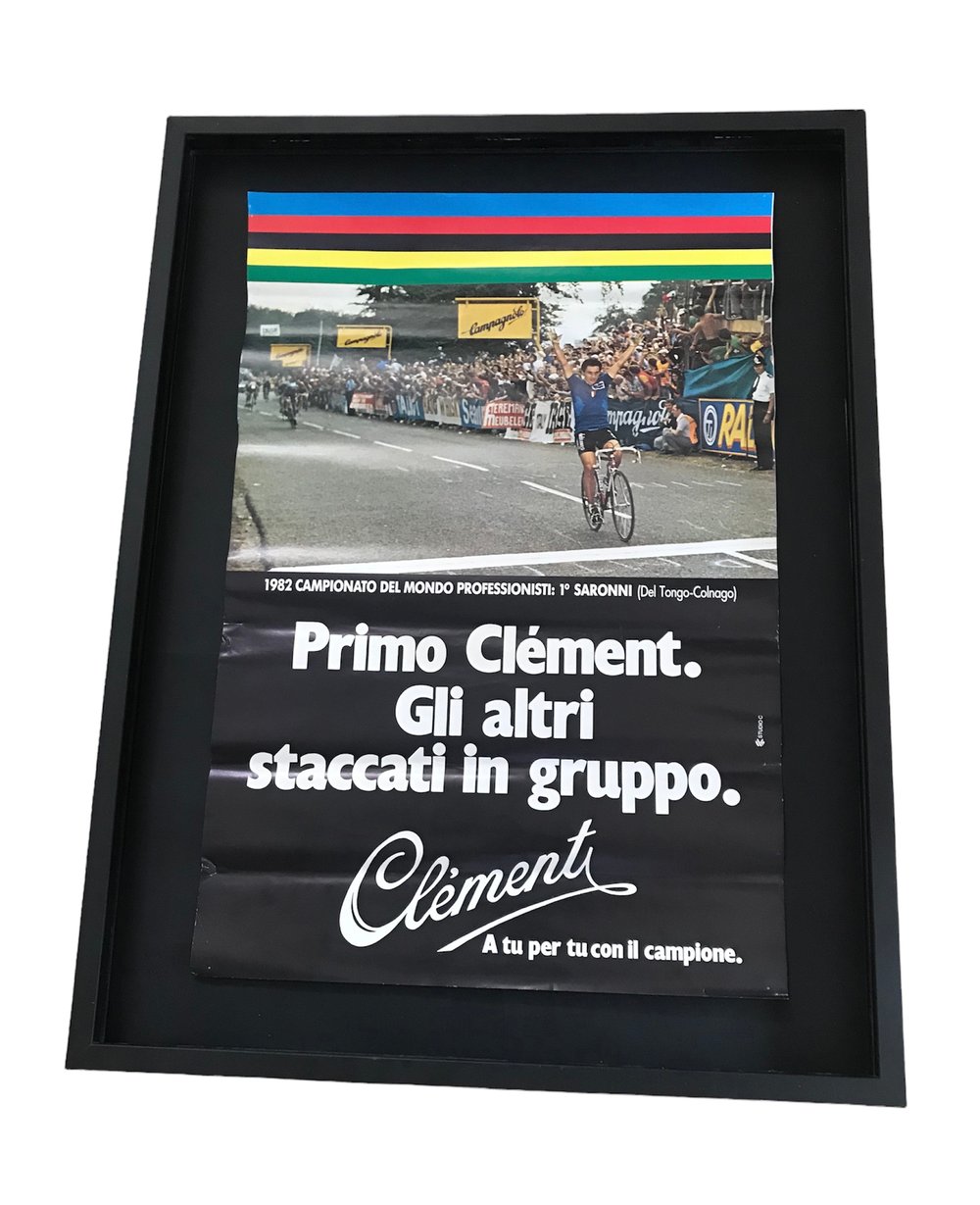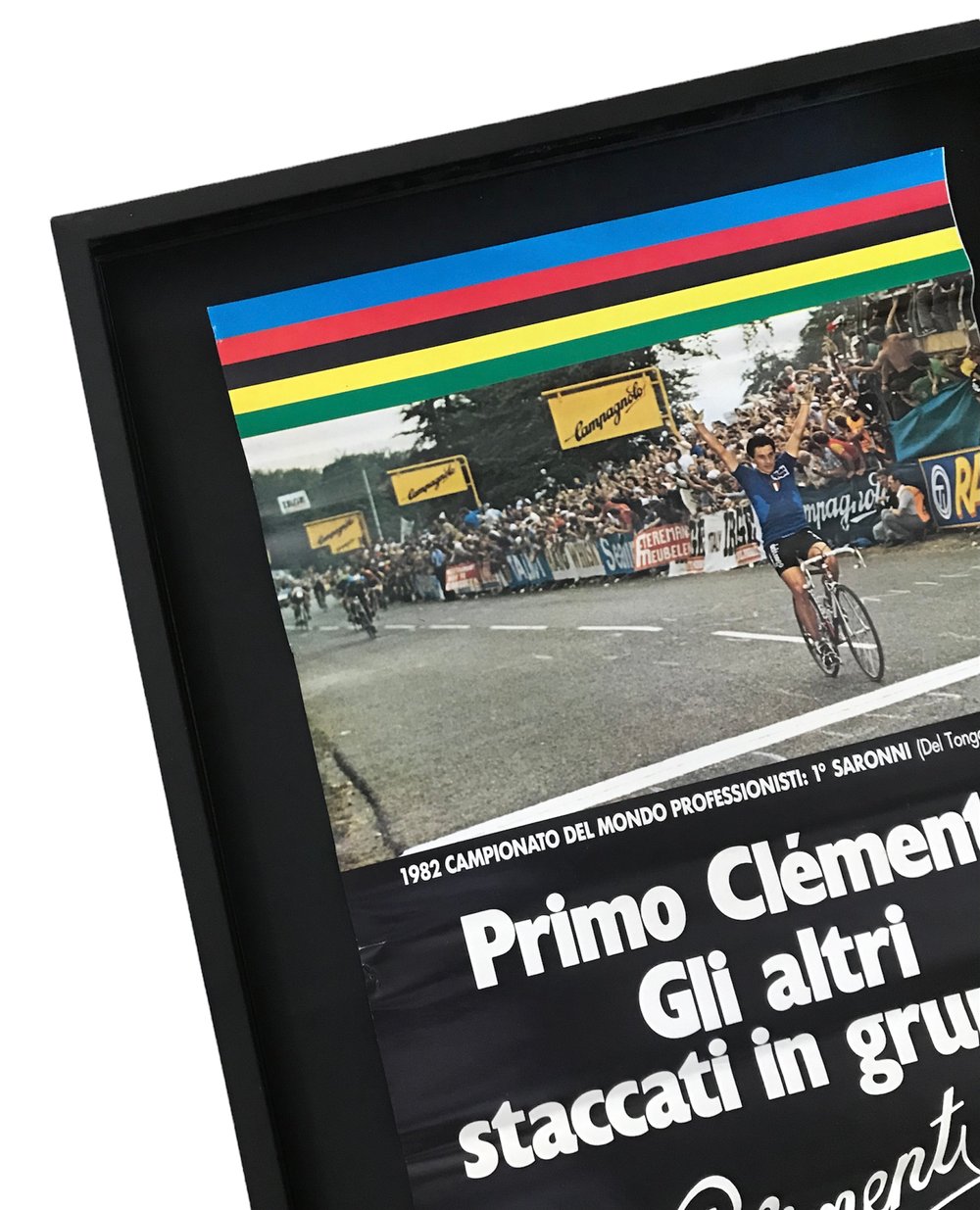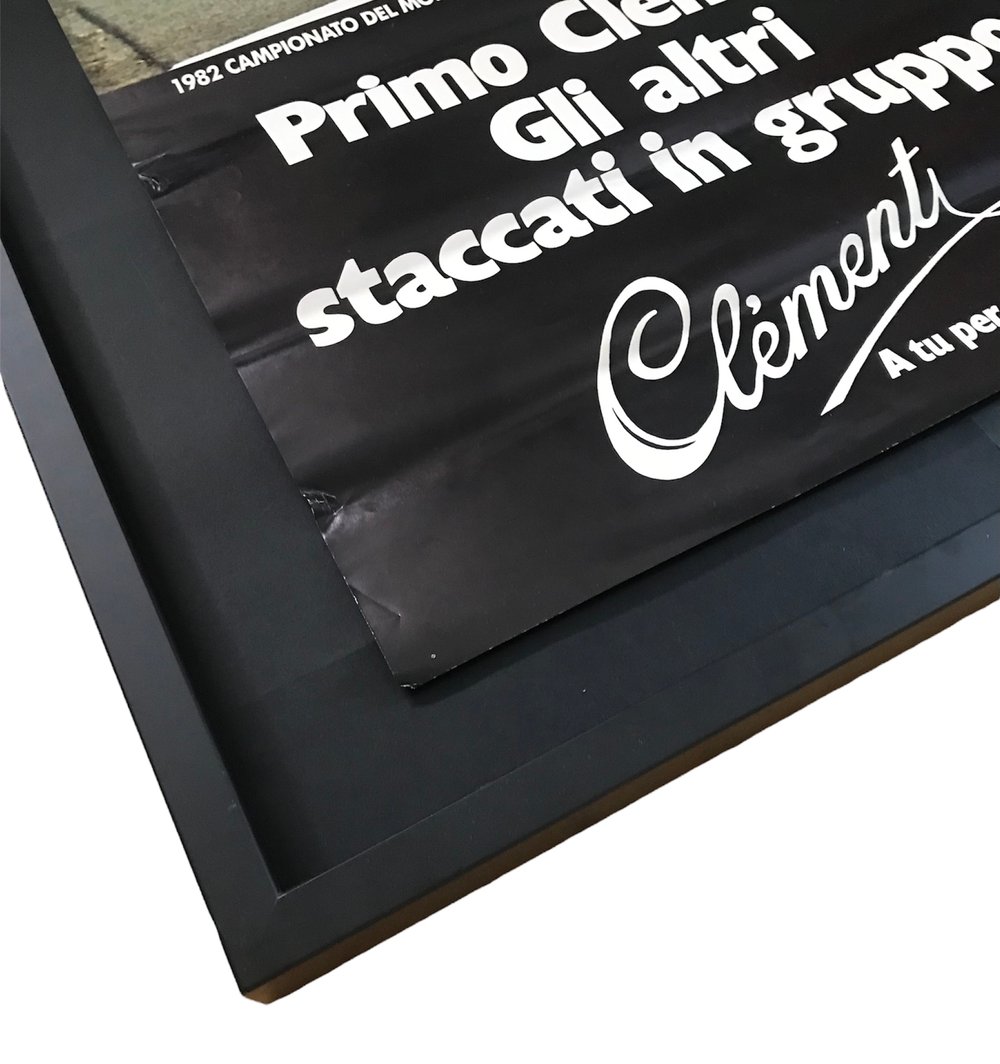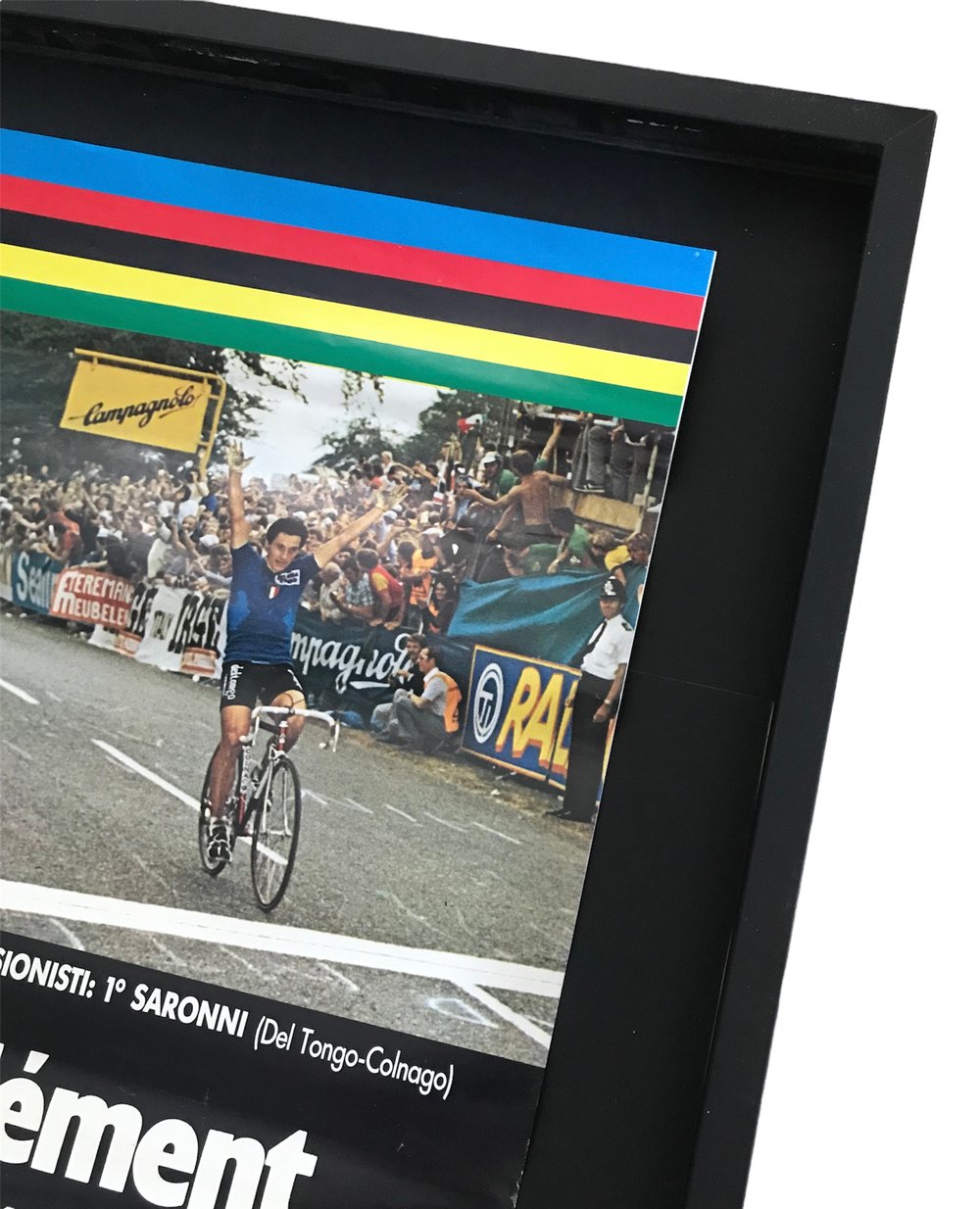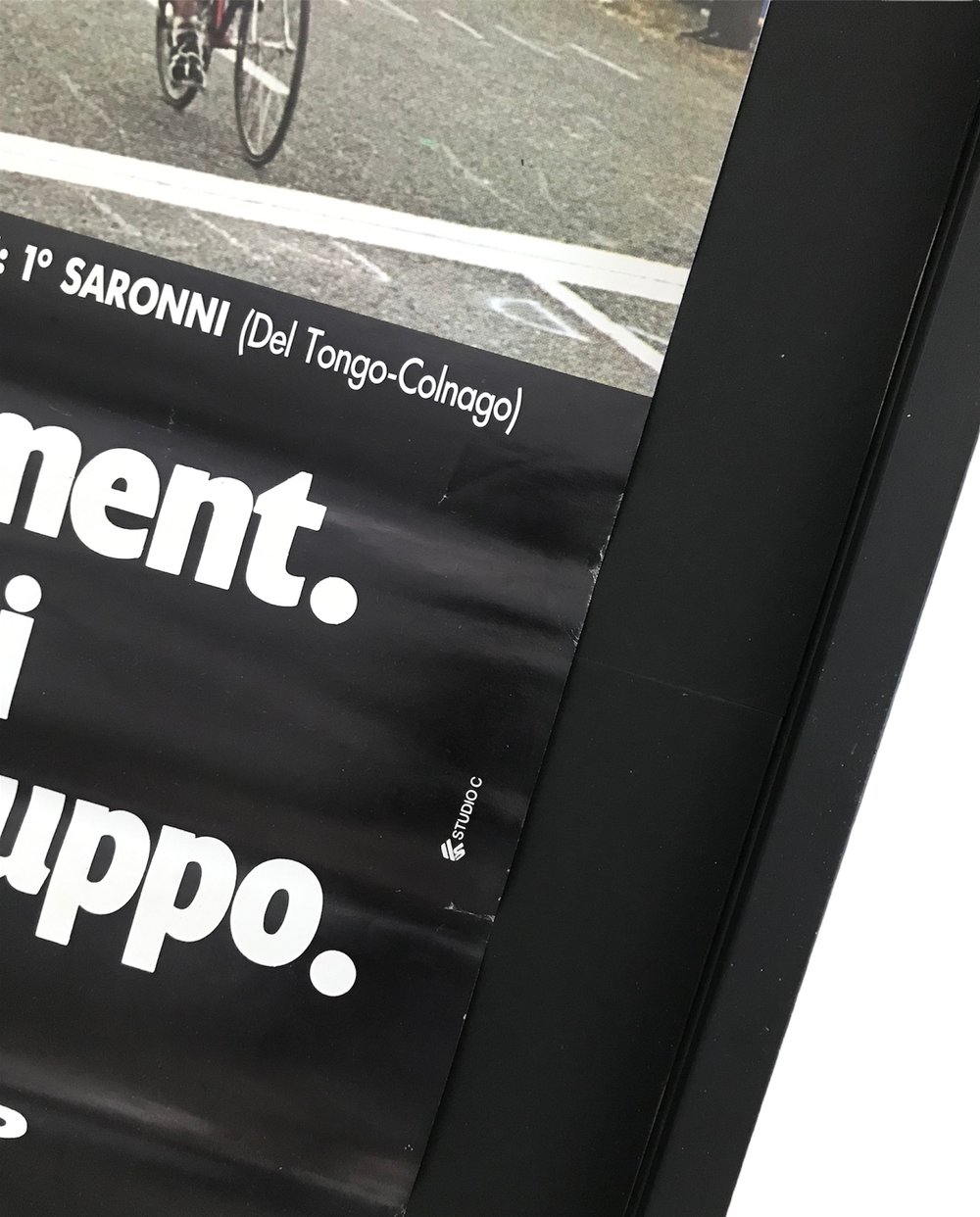 Description:
New Old Stock Giuseppe Saronni poster.
A must-have for collectors.
The photo was taken during the 1982 road World Championships in Goodwood, England.
Giuseppe was 25 years old, riding for Italian team and wearing the blue "Azzuri" jersey. Beppe Saronni (born 22 September 1957) won the gold medal at the road World Championships in 1982 ahead of Greg Lemond (second, silver medal) and Sean Kelly (third, bronze medal).
70cm x 47cm (approx. 27.5" x 18,5")
Printed in Italy by STUDIO C
Its not a current reprint but an ORIGINAL promo poster from Clément company. Been stored in a tube in excellent condition in a warehouse.
Nicknamed "Beppe", Giuseppe Saronni (born 22 September 1957) won also the National Road Championship title in 1980 - the Giro d'Italia In 1979 and 1983 - and the Monuments, the 1982 Giro di Lombardia and the 1983 Milan-San Remo.
An electric champion, able to win on any type of terrain, whether track or road, as one of the greatest Italian and international history.