1959 - Tour de France - L'Equipe / Le Parisien Libéré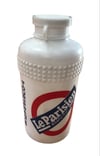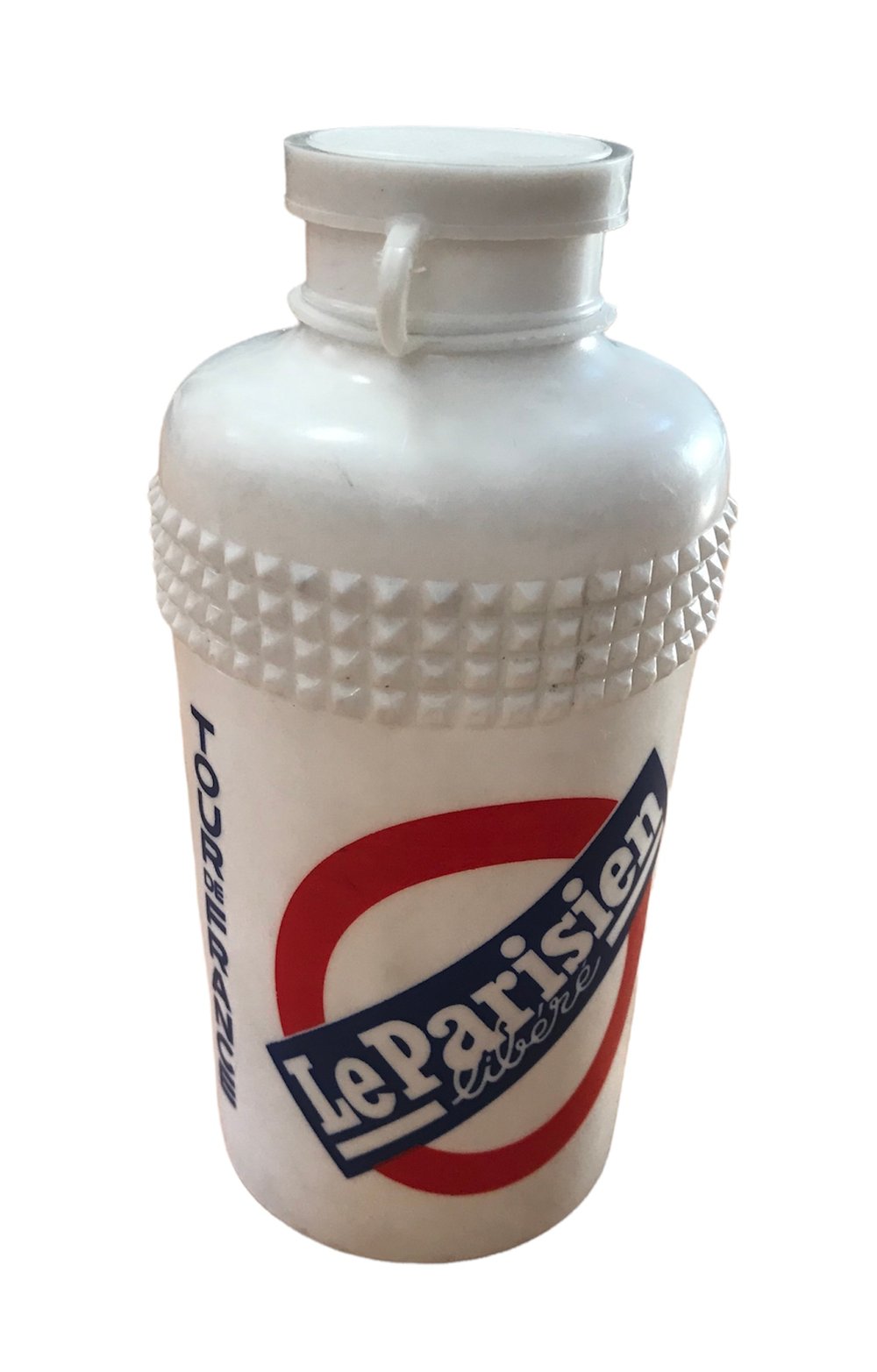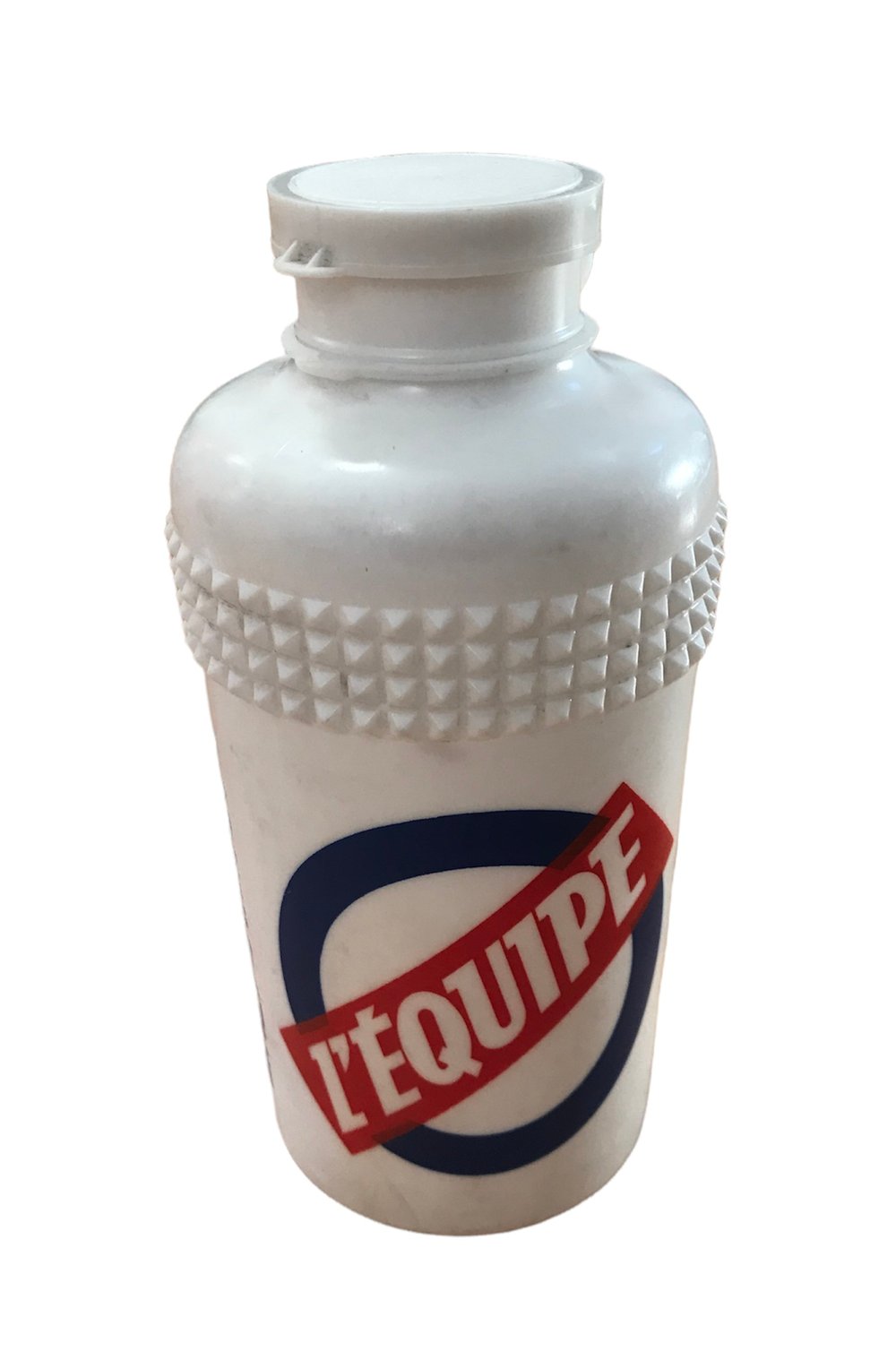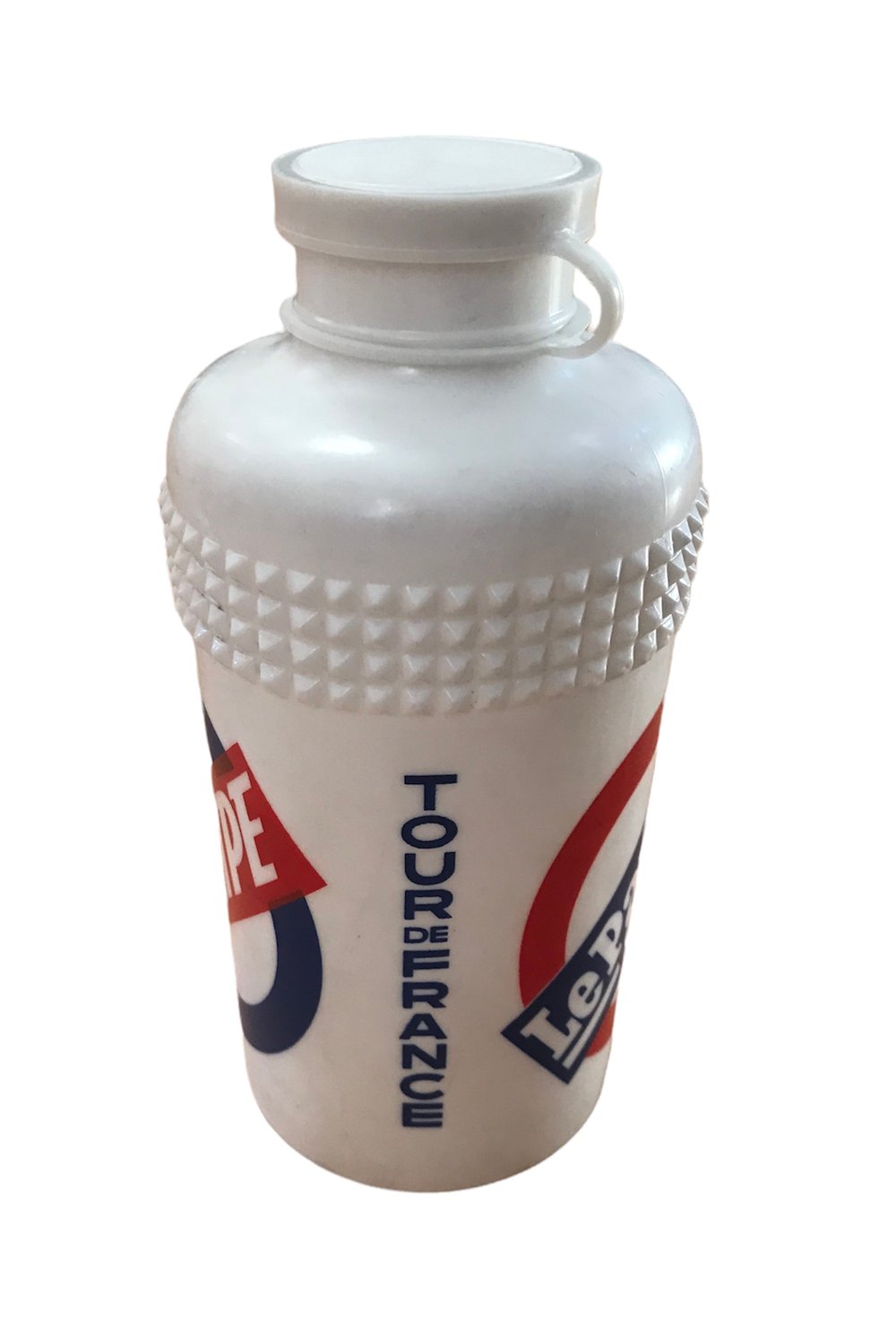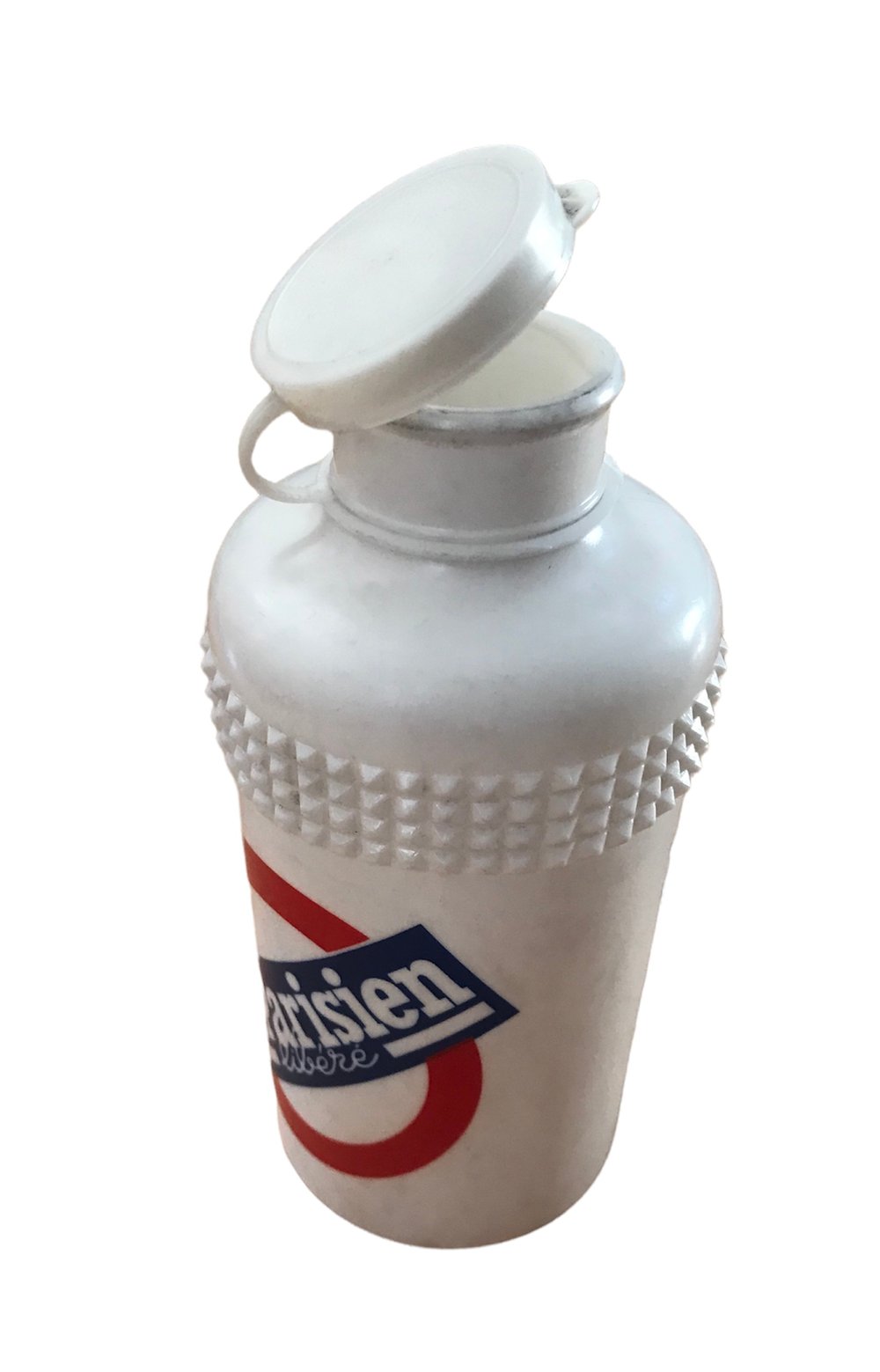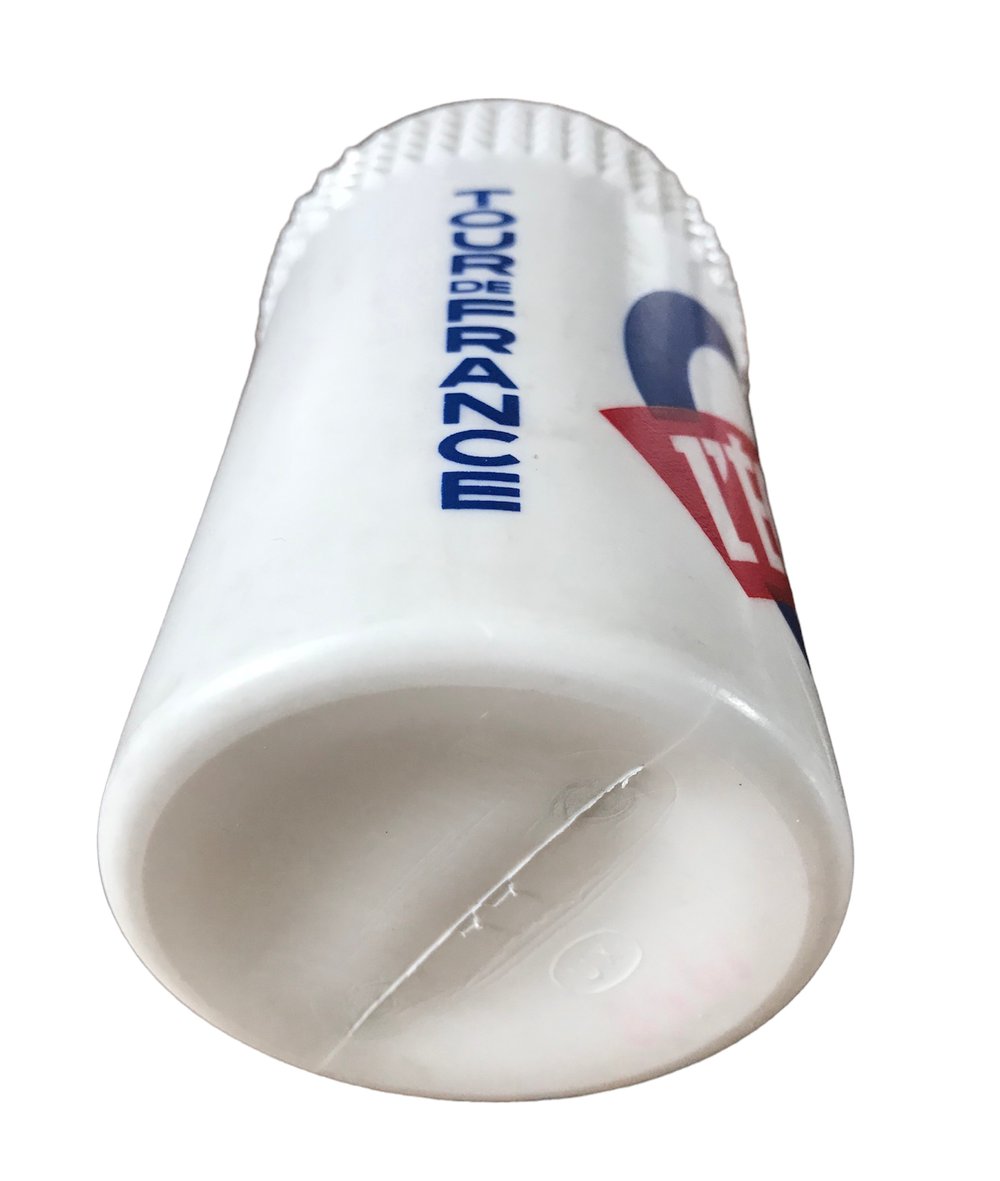 Description:
This official "LÉquipe/Le Parisien Libéré" water bottle for the 1959 Tour de France temporarily marked the end of an official sponsor of a natural water on a Tour water bottle, as had previously been the case with "La Vitelloise" from 1950 to 1958. In 1960, Evian, Vittel and Contrex natural waters became the sole sponsors of the water bottles given to the riders participating in the Tour de France until 1984.
Used by thirsty riders to the fountains to fill their water bottles on the road of the Tour de France!
The water bottles or the gourds (a word used in Belgium) are made of plastic since 1954, hermetically closed by a stopper of the same material, always of the same capacity (half a liter) positioned in bottle cages attached to the center of the handlebars and the down tube of the frame.
Size: Approximately 17cm x 7cm
Made in France by UX
PLEASE NOTE to review the photos carefully to determine the condition.